Who Is the Richest Member of the Royal Family?
Together, the royal family has a massive net worth of around $88 billion. However, their wealth varies significantly on an individual level. And, surprise, surprise, their position in the line of succession appears to play a unique (and sort of unfair) role in how they make their money. Who is the richest royal family member? Find out, plus take a deeper look at the monarchy's finances, ahead.
Who is the richest royal family member?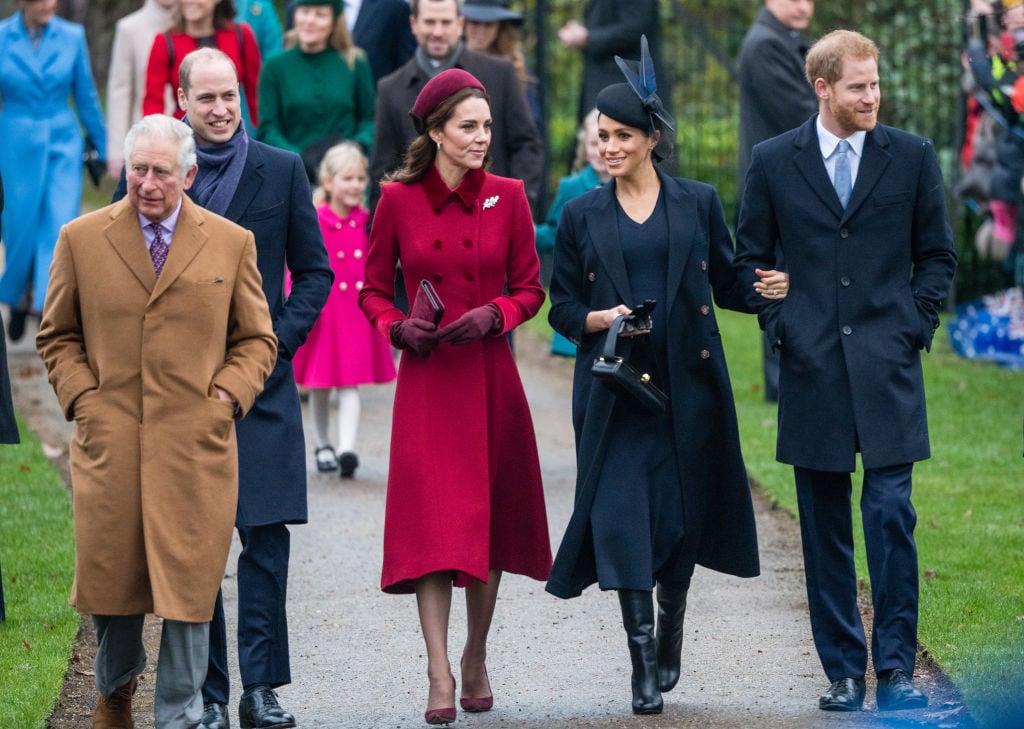 When it comes to money, the richest royal family member might sound a bit obvious. However, their wealth is not entirely what it seems.
Out of the royal family's net worth of $88 billion, Queen Elizabeth is the wealthiest with a personal net worth of around $530 million. But, her value doesn't include assets like Buckingham Palace or Windsor Castle, as those are owned by The Crown, not Queen Elizabeth herself.
Where did Queen Elizabeth get her wealth from?

Queen Elizabeth's immense wealth comes from a few sources. In the royal family, it is a tradition to pass on certain private properties to the monarch, so she owns Balmoral Castle and Sandringham House (among others). These royal residences were passed on to her by her father and she will likely pass them on to her successor, Prince Charles when she dies.
In addition to her private properties, Queen Elizabeth also has access to private funds through a portfolio of lands and assets called the Duchy of Lancaster. The Duchy of Lancaster is separate from the Crown Estate (which owns Buckingham Palace, Windsor Castle, and other royal assets not under the queen's name). However, it exists to fund the sovereign, so it gets passed down from monarch to monarch via a trust. The land features historic buildings, commercial properties, and urban developments across England and Wales.
Her Majesty also earns an income through the government — aka taxes — called the Sovereign Grant. However, the money earned from this grant cannot be used for personal matters. Instead, it funds the monarch — and some of her family members' — official duties, staff, and renovations on properties under The Crown estate such as Buckingham Palace and Windsor Castle.
Royal family net worth

Queen Elizabeth might be the wealthiest members of the royal family, but her son and heir is not far behind her. Prince Charles is the second wealthiest member of the royal family with a net worth of $400 million. Like the queen, Prince Charles also receives income from a duchy, only his portfolio of lands are called the Duchy of Cornwall.
Prince Philip is also worth millions. However, he's not nearly as rich as his wife and eldest son. The Duke of Edinburgh's net worth is around $30.
Prince William and Prince Harry both have matching net worths of around $40 million. However, once Prince William becomes the Prince of Wales and Duke of Cornwall, he will have a much higher net worth with access to the Duchy of Cornwall.
Check out Showbiz Cheat Sheet on Facebook!
Source: Read Full Article