'The Pioneer Woman': Ree Drummond's Scalloped Potatoes and Ham Recipe Is a Meal In Itself
The Pioneer Woman Ree Drummond knows how to make budget-friendly meals that everyone can enjoy. The Food Network star creates easy-to-follow, hearty, and versatile recipes that any home chef can make. On her show, Drummond shared a Scalloped Potatoes and Ham recipe, which she hails as a "meal in itself."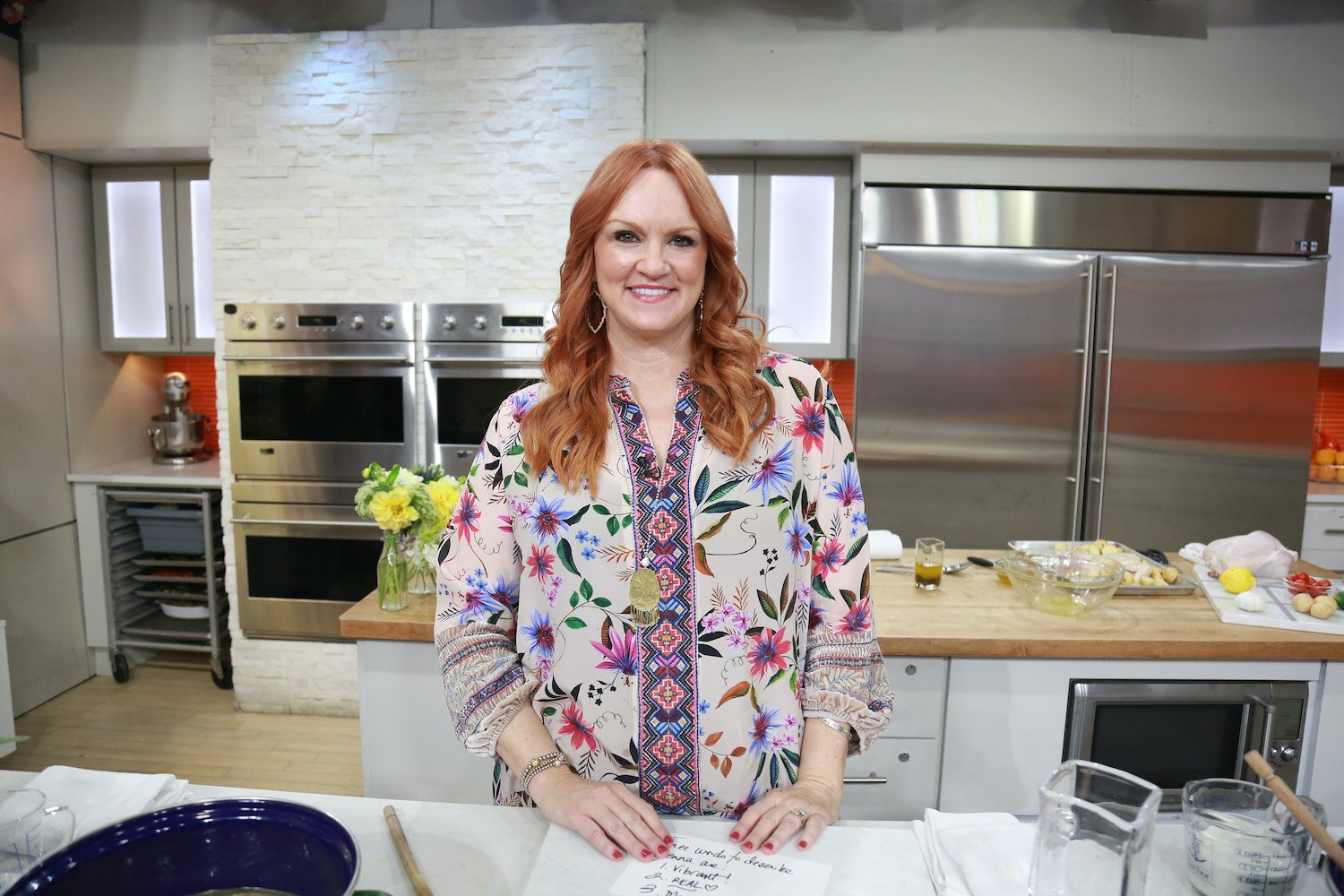 With 'The Pioneer Woman' brand, Ree Drummond created a relatable space for home chefs
Drummond is known for her no-frills, relaxed style of cooking. As a working mom and wife, she knows how valuable it is to have quick, easy, and affordable go-to recipes on hand. On her Food Network series, The Pioneer Woman, Drummond gives viewers an inside look into her ranch lifestyle and shares recipes she makes for her own family.
Along with her TV show, Drummond also has a line of New York Times best-selling books. She has written several cookbooks, and lifestyle guides, including The Pioneer Woman Cooks: Food from My Frontier and The Pioneer Woman Cooks: Come and Get It!: Simple, Scrumptious Recipes for Crazy Busy Lives.
Ree Drummond shared her hearty Scalloped Potatoes and Ham recipe on her Food Network show, 'The Pioneer Woman'
Drummond knows how to create comforting, versatile dishes that the whole family can get behind. On The Pioneer Woman, she shared her recipe for Scalloped Potatoes and Ham, a hearty meal that requires very little prep.
"This is one of my — but most definitely my kids' — favorite way to use up leftover ham," Drummond described the recipe on her website. "Make good use of your leftover Easter or Christmas ham; whip up this yummy comfort food casserole. With a salad on the side, it's a meal in itself!"
Her Scalloped Potatoes and Ham recipe is rich and creamy
To make The Pioneer Woman Scalloped Potatoes and Ham, you'll need the following ingredients:
3 lb. russet or Yukon Gold potatoes, washed thoroughly
2 tbsp. butter
1 whole yellow onion, diced
3 c. diced ham
1 1/2 c. half-and-half
1 1/2 c. heavy cream
1/4 c. flour
Black pepper, to taste
1 c. grated cheddar cheese
1 c. grated Monterey Jack cheese
Chopped parsley (optional)
Then follow Ree Drummond's simple instructions:
Drummond's quick tip: If you're in a rush, boil the sliced potatoes for 3 to 5 minutes, drain, and cool before layering them in the casserole.
Source: Read Full Article