'The Blacklist': When Will Netflix Stream Season 8?
Eight seasons in, and The Blacklist remains one of the biggest performers for NBC. The crime drama featuring James Spader as "the concierge of crime" has been renewed for another season which will air during the fall lineup. Netflix has the first seven seasons available to stream now but when can fans watch season 8?
Everything we know about season 9 of 'The Blacklist'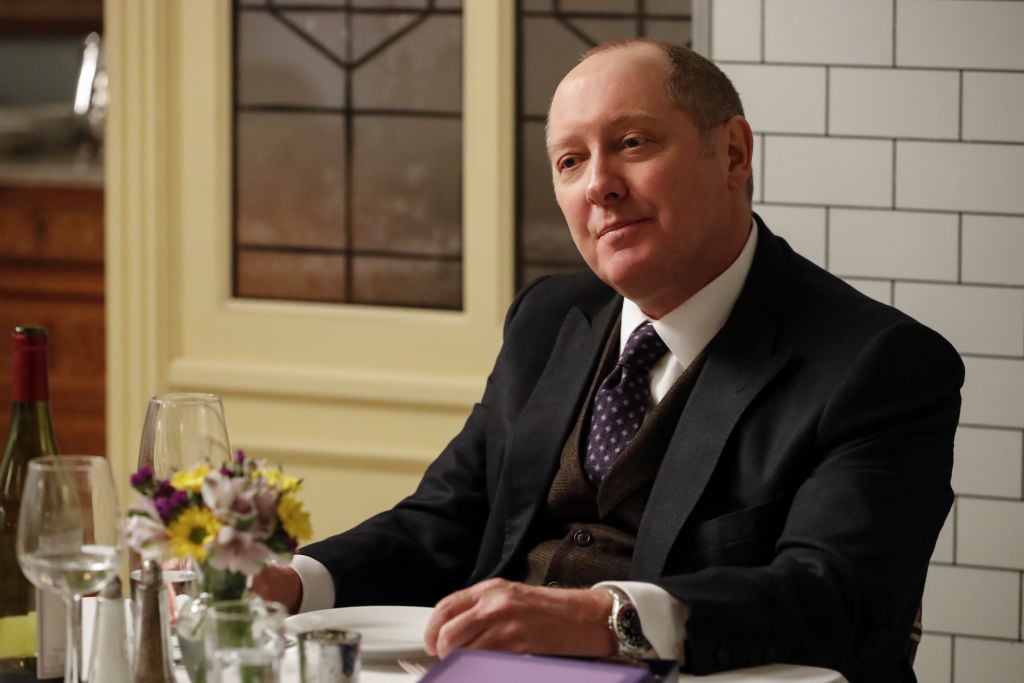 Even though The Blacklist Season 8 finale just aired in June, many loyal viewers want to know everything coming in season 9. In January 2021, the network renewed the show. According to series creator Jon Bokenkamp, it was also around this time showrunners learned of Spader's co-star Megan Boone put in her notice to leave by the end of the season.
The finale "Konets" set up what may happen in season 9 with Boone's character, former FBI profiler Elizabeth Keen, shot and killed. The event came after Raymond "Red" Reddington (Spader) convinced her to kill him in order to make herself appear powerful to the remaining blacklisters, but the plan backfired.
We think season 9 will have to follow Red's grief, his mysterious illness that wasn't explored in season 8 as previously promised, and the repercussions of her death. The task force team will include series regulars Diego Klattenhoff, Amir Arison, Laura Sohn, and Harry Lennix. And, as far as we know, The Blacklist will air in the same Friday night timeslot.
With Bokenkamp's exit also announced in June, we wouldn't be surprised if season 9 is the last. This means we fully expect (clear) answers about Red's identity.
When will season 8 be available to stream on Netflix?
The time between now and the season I premiere feels infinite but seasons 1-7 are already on Netflix as well as NBCUniversal's streaming service Peacock. Netflix's U.S. schedule typically follows the same patterns every year.
The Blacklist Season 6 finale aired on NBC in May 2019 then went to Netflix in September. The season 7 finale mirrored that schedule in 2020. That said, even with a delayed premiere and finale due to the pandemic, we can assume that season 8 will arrive on Netflix in September as well.
Canada will likely receive season 7 in the same time frame if we look back to previous seasons. Other regions to get The Blacklist seasons 1-8 include Argentina, Brazil, Czech Republic, Greece, Hong Kong, India, Israel, Lithuania, Mexico, Poland, Portugal, Romania, Russia, Singapore, Slovakia, South Korea, and Thailand.
Netflix paid a lot to stream 'The Blacklist'
No doubt, there's a reason Netflix shelled out $2 million per episode to stream The Blacklist. Since 2014, the show has been a top performer with new viewers streaming every day. The massive deal between Netflix and Sony Television was among the biggest yet.
The conglomerate likely won't want to risk losing a show with such a dedicated fan base so we don't see it leaving any time soon. Many tune in for Spader's portrayal as Red, so as long as he's part of the show, it will go on.
Source: Read Full Article