'The Bachelorette': Why Hannah Brown Refuses to Hold Back Her Sexual Attraction to Men on the Show
There are many reasons why the star of The Bachelorette might hold back her attraction on the show. They could be uncomfortable doing certain things on camera, they might not want to tip off who they're going to pick, and more.
Hannah Brown hasn't held back and it's been teased that her season gets very physical. Why does she refuse to hold back her attraction? Here is what she said and more to know about sex on her season.
It's teased that Hannah Brown admits that she has had sex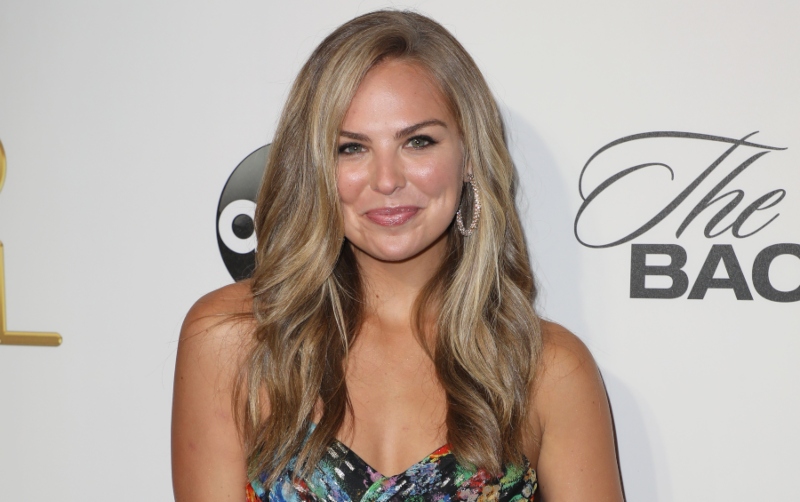 The season teaser showed that things get heated between Brown and a mystery man. The topic they're talking about is sex.
"I believe that sex was made for a man and a woman in marriage," she said. "But I am having physical relationships. And honestly like, I have had sex, and Jesus still loves me. How dare I be judged by a man?"
She is also heard saying, "I don't owe you anything at this point." The moment has yet to be shown, but a lot has been said about it.
One of the contestants reportedly made an assumption about Brown because of her background
Things reportedly took a turn between Brown and a contestant because of an assumption made about her. ABC's reality chief, Rob Mills talked about this with Variety.
"Sexuality and physicality are handled much more head-on now. What I think is so interesting is how The Bachelor evolves. There are no longer the barriers," he said.
He continued, "So what you see with Hannah is the fact that we do address it, where we used to maybe just hint at it. Hannah took things head-on, and this is a woman realizing that she absolutely can own her sexuality as a woman, and she does that. She certainly shows herself as a strong, independent woman."
Why did the contestant make certain assumptions about Brown? "She's a southern girl and I think maybe some guys had preconceived notions and thought she would be what they would see in their mind as 'proper' or someone who shouldn't have a physical relationship unless it's just with them or the person she's marrying, and she basically says no — she says it perfectly: 'I had sex and Jesus still loves me.'"
Brown said she doesn't feel like she has to defend herself because she's a woman
The beauty queen has already been caught in a compromising position with a man. It's also been teased that someone might have a problem with her having sex.
"My faith is really important, and some people question that, but like I said, I don't hold anything back, and part of a relationship is being sexually attracted to somebody," Brown told People.
She continued, "I am sexually attracted to these men, and I'm not going to hold back on that. The time that I have with them is the time on camera, so if I want to make out with them, I'm going to make out with them. I don't feel like I should have to defend that because I'm a woman, and I've seen a lot of Bachelors do that. And relationships are multi-faceted, and I have to explore all that."
Fans will have to wait and see how the heated moment will play out.
Source: Read Full Article