'The Bachelorette': Andrew Spencer and Katie Thurston Explain That Shocking Ending in Week 7
On July 19, The Bachelorette Season 17 hit Bachelor Nation fans right in the feels. But one moment in the new episode stuck out above the rest. So here's everything Andrew Spencer and Katie Thurston said about that final scene in The Bachelorette Week 7.
[Spoiler alert: This article contains spoilers from The Bachelorette Season 17 Week 7.]
What happened to Andrew Spencer and Katie Thurston in 'The Bachelorette' Week 7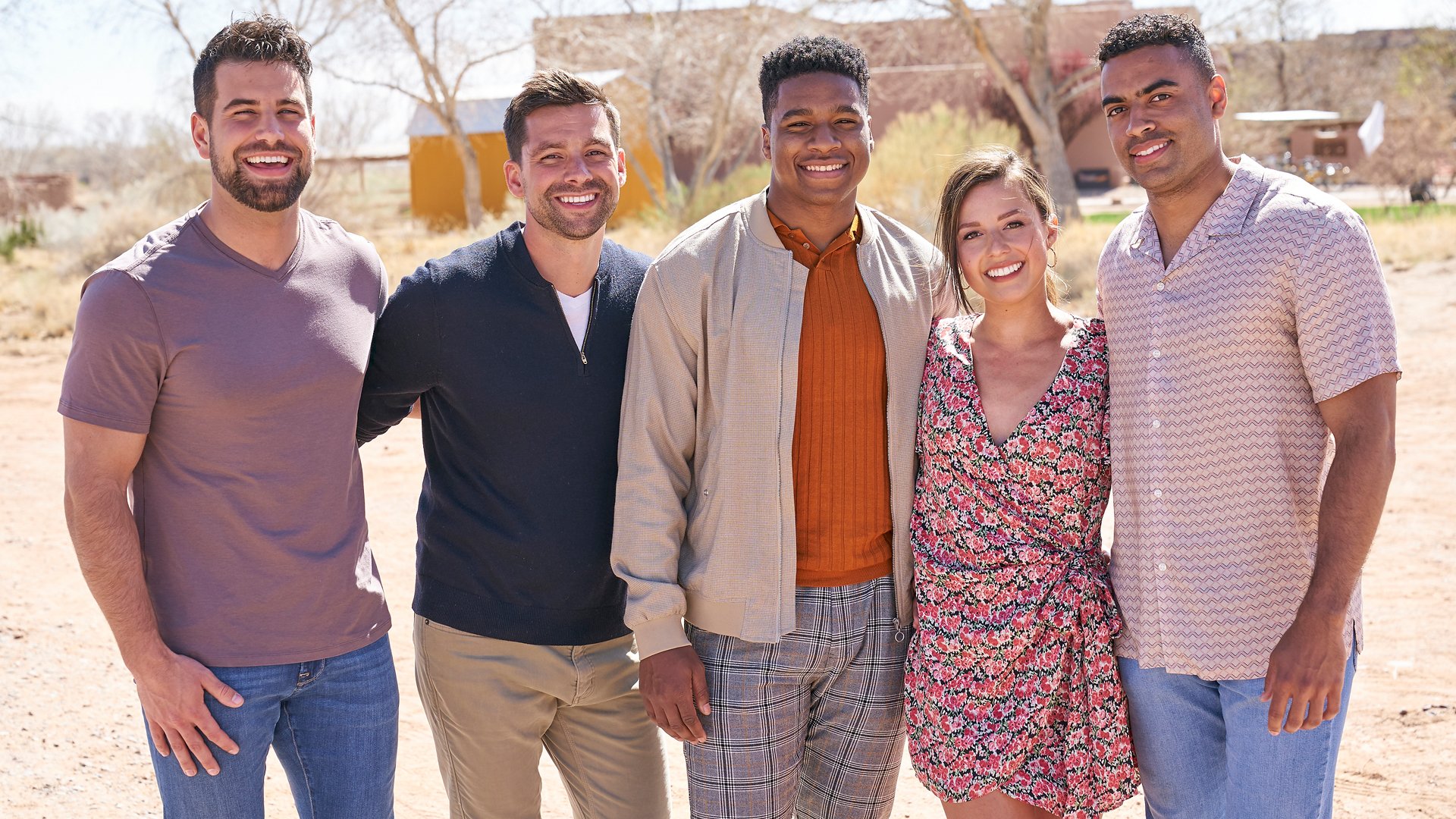 In The Bachelorette Season 17 Week 7, Katie sent Andrew S. home during the final four rose ceremony. But viewers quickly realized that Katie doubted her decision. Then the next day, Andrew S. showed up at Katie's room, and the two reality stars were able to share a proper goodbye.
When Andrew S. left, he gave Katie a letter. "If you change your mind, I'll be waiting," the note said.
The bachelorette had a strong reaction to the card. Then suddenly, she chased after her eliminated contestant and jumped into his arms. Katie also asked Andrew S. to come back.
"If there's a way to say a little longer, would you want to?" Katie said.
But Andrew S. turned down Katie's offer in the end.
"It's tough because it did happen," he said. "I feel hurt in this place."
Katie on sending Andrew S. home and asking him to come back
When Katie initially broke up with Andrew S. on The Bachelorette, the lead realized she couldn't give her contestant what he deserved. She also admitted that she had stronger connections with the other men. Then during their discussion the next day, Katie revealed the decision "went up to the last second."
Meanwhile, it seems Andrew S.'s rejection gave Katie the clarity she needed to move forward.
"Today, Andrew offered me the closure I didn't know I needed," Katie told Bachelorette producers after her contestant left for good. "I didn't want to say goodbye because I know… if it was Andrew and I at the end of this, I would be so lucky."
She continued, "There is obviously part of me that wishes we could've gotten there. This journey just wasn't for us at the end of it. This is so hard. But I know from the bottom of my heart, this is worth it. With every goodbye, I'm one step closer to finding my husband."
Andrew S. explains why he didn't stay for Katie in 'The Bachelorette' Season 17
Although Andrew S. was the one who declined Katie's offer to stay, The Bachelorette contestant realized he deserved to be chosen first.
"I would love nothing more than to be with her," Andrew S. said. "But I want my future wife to choose me, and you know, I wasn't chosen. So I had to say no. I don't want to go through this with her again. I don't wanna be standing at a rose ceremony waiting for her to not choose me again."
Then when speaking with Entertainment Tonight, Andrew S. pointed out that he didn't want to put his heart through the wringer again, especially knowing Katie had stronger feelings for Greg Grippo, Justin Glaze, Blake Moynes, and Michael Allio. Andrew S. also explained the note, revealing that he would be willing to "continue" the relationship outside of The Bachelorette bubble. But whatever happens next, it doesn't look like Andrew S. regrets his time with Katie.
"We talked about real conversations every single time that we met. We just only grew from there," Andrew S. said. "I'm not mad at how our relationship went."
The Bachelorette Season 17 airs Monday nights on ABC.
Source: Read Full Article