'Sister Wives': Fans Notice Robyn Brown Is Making Everything About Her 5 Kids
Sister Wives star, Robyn Brown, has always been the most divisive of Kody Brown's four wives. Over the years, as her connection to Kody has grown, fans have noticed that the mother of five appears to be a poor fit for polygamy. Season 15 and season 16 of the series, which has dealt almost exclusively with the coronavirus (COVID-19) pandemic, has highlighted that. Now, fans are noticing that Robyn and Kody appear to be treating the children they share differently than the rest of Kody's children. They think Robyn seems to be making everything about her kids.
Robyn Brown shut down the idea of moving because of her children
Robyn Brown and Janelle Brown met Christine Brown's desire to move back to Utah with resistance, but Robyn was the only sister wife who made the dismissal of the idea all about her children. The mother of five insisted that she couldn't uproot her children's lives because it simply wouldn't be fair to them. 
While making another big move within a few short years could certainly be troubling to children, Sister Wives viewers note that the statement was a bit hypocritical. Robyn didn't mind uprooting her children and the rest of the family's kids from Las Vegas to Flagstaff, Arizona. The statement seemed to solidify, for viewers, that the move to Flagstaff was most likely Robyn's idea. 
Kody Brown was ready to evict Gabriel and Garrison Brown but didn't say anything about Dayton Brown
Tempers ran high on the January 2 episode of Sister Wives. Concerned about coronavirus (Covid-19) precautions that each family was taking, Kody snapped. The father of 18 had been spending most of his time at Robyn's home, claiming she was the only one willing to follow his strict guidelines. He even suggested that he would have evicted Garrison and Gabriel Brown, two of the sons he shares with Janelle, if it had been up to him.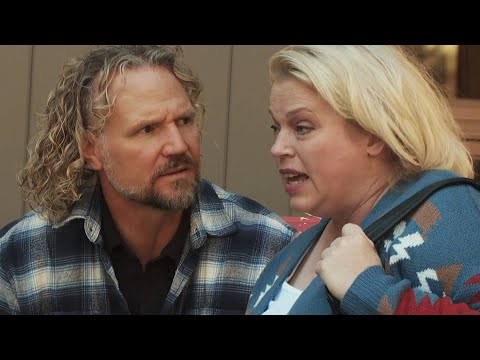 In a heated conversation with Janelle, Kody noted that neither Gabe nor Garrison were willing to follow protocols. He went on to say that his father had kicked him out of the house when he was younger than both boys. Reddit users quickly pointed out that Dayton Brown, Robyn's eldest child, is older than Gabriel Brown. Aurora Brown isn't much younger. Kody didn't seem interested in evicting either of Robyn's adult children. The different attitude left fans to wonder just how strong the favoritism is when the TLC cameras aren't filming. 
In the latest 'Sister Wives' episode, Robyn appears to be pitting her kids against the rest of the Brown children
The most recent episode of Sister Wives, "Two Cliques," was simply a continuation of last week's episode. The episode had each family weighing their options regarding Thanksgiving. Robyn might have taken things a step too far, though. Most notably, she appeared to be pitting her children against the rest of the Brown kids. All of the kids seemed interested in spending time together but could not reasonably follow Kody's long list of rules.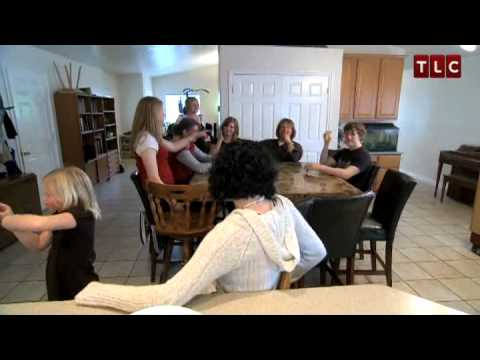 Robyn's interest in making the entire situation about her children didn't sit right with Reddit viewers. All five of Robyn's kids appeared bothered by the notion that their siblings weren't willing to follow the rules. Robyn could have easily avoided those hurt feelings. Viewers largely believe Robyn's spin was biased and purposefully manipulative. 
Source: Read Full Article