'Million Dollar Listing': Josh Flagg's Iconic Bravo Dinner Party Included Bruce Vilanch, Jeff Lewis, Melissa Rivers, Tori Spelling, and More
Josh Flagg's Million Dollar Listing Los Angeles dinner party looked like a gathering of Bravo's who's who as the guest list included comedy writer Bruce Vilanch, Jeff Lewis, Adrienne Maloof, Tori Spelling, and more.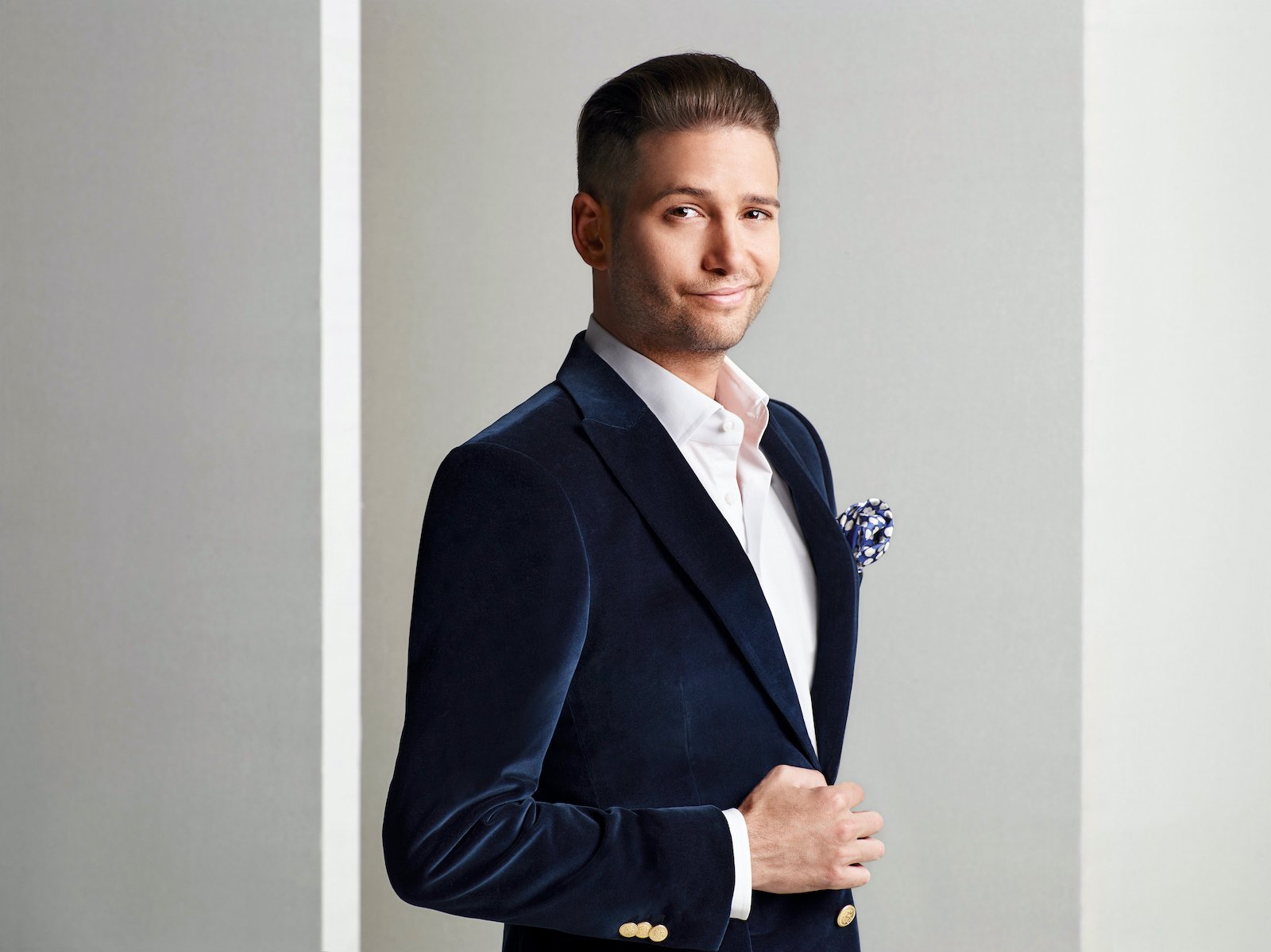 Flagg casually floated the dinner invite to client and ET host Carly Steel, pitching it as a way she can be present for when he negotiates a deal on a property she wanted to buy on the show. When Steel arrives, Flagg's house is packed with A-list celebrities. How is Flagg connected to most of the celebs he invited?
Bruce Vilanch went to Josh Flagg's 'Million Dollar Listing' wedding
Vilanch and Flagg are old friends and he was at Flagg's wedding to Bobby Boyd. Flagg also interviewed Vilanch for his YouTube series, joking how he could only get him to do the interview if he offered him a sandwich. "No, you offered me two guys named Nate and Al," Vilanch joked.
"Today I get to interview my old time friend Bruce Vilanch," Flagg captioned his interview with Vilanch. "He is a six-time Emmy Award-winner which leads one to ask… why in the hell is he here with me today?"
Josh Flagg has a sweet connection with Melissa Rivers
Of course, Melissa Rivers also goes way back with Vilanch. She too was at the dinner and she and Flagg have a sweet connection. Rivers recently gave Flagg and Boyd a set of her mother's Cartier salt and pepper shakers as a thank you for hosting a gala for the Project Angel Food organization.
"She pulled them out of her bra. They're from the 1930s, and they were her mother Joan Rivers,' so they're very special," he told Page Six.
"One of the greatest gifts I've ever received from the queen of entertaining," Flagg shared about the moment on Instagram.
He also had Jeff Lewis' back during an emotional moment
Flagg and Lewis shared a moment in the bathroom at the Polo Lounge shortly after Lewis and boyfriend Gage Edward split. Lewis shared on his SiriusXM show about being at a low point and feeling pretty emotional after the breakup. He ran into Flagg, who was a comfort to him.
"So I go in the bathroom, and I start crying," he said (via Bravo). "And no one's in the bathroom. But I'm crying, and I'm wiping my eyes as I'm crying. So then, the door opens and somebody walks in. And I turn around, and it's Josh Flagg from Million Dollar Listing Los Angeles. And he's like, 'Oh my god, Jeff, what's going on? Are you OK?' And I'm like, 'I'm not OK.' And now Josh Flagg is hugging me in the men's bathroom of Polo Lounge. I can't make this up!"
"And then it was so sweet," Lewis added. "He came over and sat with me in the booth and he made sure I was OK. It's so crazy, you know, these people that show up for you, and that is such a positive thing that has come out of this."
Tori Spelling appears on 'Million Dollar Listing' and got in trouble at Josh Flagg's house
Spelling celebrated Flagg and Boyd's one-year anniversary at their home and posted an Instagram story from Flagg's kitchen. She appeared to be a little drunk and joked about doing a "fridge tour."
"Josh has chosen to watch one of my movies, Troop Beverly Hills, so I'm going to walk in the kitchen and see what's up!" she joked (via Radar Online). While she was being playful, fans dogged her for being drunk while her kids were at Flagg's house.
Flagg also interviewed Spelling for his YouTube series. "Buckle your seat belts, it's gonna be a wild ride! New interview with @torispelling coming tomorrow!" he posted about it to Instagram.
Source: Read Full Article