Little People Big World Season 23 Release Date, Cast, And More Information
"Little People, Big World" is one of TLC's longest-running reality series. Since 2006, fans have followed the lives of the Roloff family on their idyllic pumpkin farm in Oregon. Viewers have witnessed weddings, divorces, births, and devastating losses, like the miscarriage that Tori Roloff suffered in March. However, there was a time that the future of the show seemed up in the air.
As reported by The Sun, some viewers thought that "Little People, Big World" might not return for a 22nd season due to shocking claims made by one of Matt and Amy Roloff's children who no longer appears on the show: Jacob Roloff. He accused a former executive field producer for the series, Chris Cardamone, of molesting him when he was a child. "I choose to disclose it now as it remains a traumatic memory that needs to be exorcised of any further power over my development," read part of a statement Jacob posted on Instagram in 2020 after Season 21 aired. By that time, Cardamone had not been involved with "Little People, Big World" for years. He was investigated for child molestation in 2008 and arrested, but was credited as a senior producer of the show until 2010 (via IMDb). That same year, he served a 73-day jail sentence after accepting a plea deal.
The show went on despite the controversy, and fans are now wondering when they can expect to see Season 23. Read on to learn everything we know about it.
When will Season 23 of Little People, Big World air?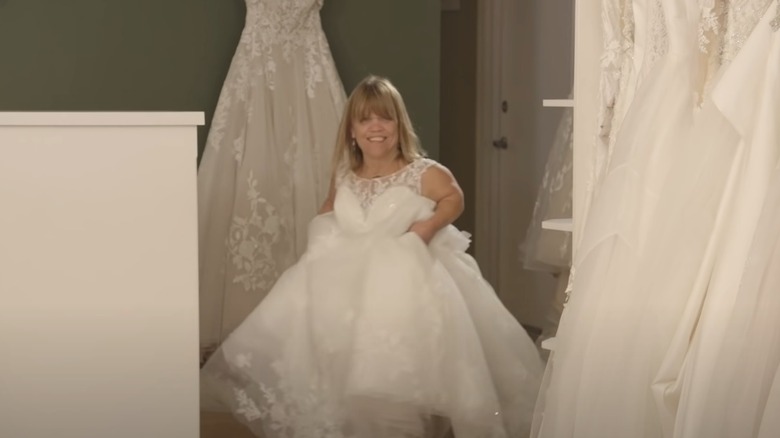 TLC has not shared a premiere date for Season 23 of "Little People, Big World" yet, but the network also hasn't announced that the show is being canceled. Before the COVID-19 pandemic delayed filming of the 21st season, which premiered in September 2020, new seasons usually started airing in the spring. This was the case for Seasons 19, 20, and 22, so fans can likely expect Season 23 to be released in March, April, or May of 2022 if the show is renewed.
Fans may want to also keep a close eye on the cast members' social media pages for updates on the reality series. On her Instagram Story, Amy Roloff let her followers know that she was filming Season 21 by talking about how the pandemic was affecting production (via The Sun). 
There are at least three big storylines the show could follow for Season 23: Tori Roloff's tease that she plans on trying to get pregnant again, the possibility of Matt proposing to his girlfriend Caryn Chandler, and Amy's wedding at the farm. When Amy and her now-husband, Chris Marek, tied the knot on August 28, they got their own splashy People exclusive. "I am just elated. I'm happy. I'm thrilled that I have found someone to spend the rest of my days with," Amy told the outlet. The story also broke some big news: Viewers can watch the wedding when TLC airs a special sometime this fall.
Who will be on Season 23 of Little People, Big World?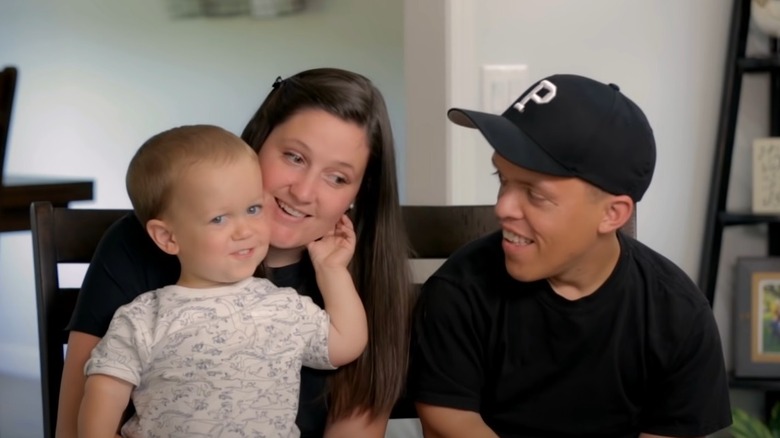 TLC's decision to film a wedding special bodes well for the future of "Little People, Big World," and fans will be happy to know that all of Matt and Amy Roloff's children who no longer appear on the show were in attendance at the event (via People). However, this doesn't necessarily mean that viewers will see them pop up on the special or the show.
Season 22 focused on three primary groups: Zach and Tori Roloff and their two adorable children, Jackson and Lilah; Matt Roloff and his girlfriend Caryn Chandler; and Amy and her fiancé Chris Marek. Molly Roloff, Amy and Matt's only daughter, quit appearing regularly on the show in 2016 and has never explained why. However, Good Housekeeping notes that she got married and moved to Spokane, Washington in 2017. Her brother Jacob, on the other hand, has been vocal about his absence. "For me, noticing how the agenda of the crew doesn't work well with the health & happiness of our family is what made me decide quite a while ago that I would not be a part of it as soon as I was able," he wrote on Instagram in 2016.
As for Zach's twin brother Jeremy Roloff and his wife Audrey, they announced that they were leaving the show in 2018. "It's just a long time. It's time to do something else," Jeremy told "Access Hollywood" in 2019.
Why some fans are upset with Jacob Roloff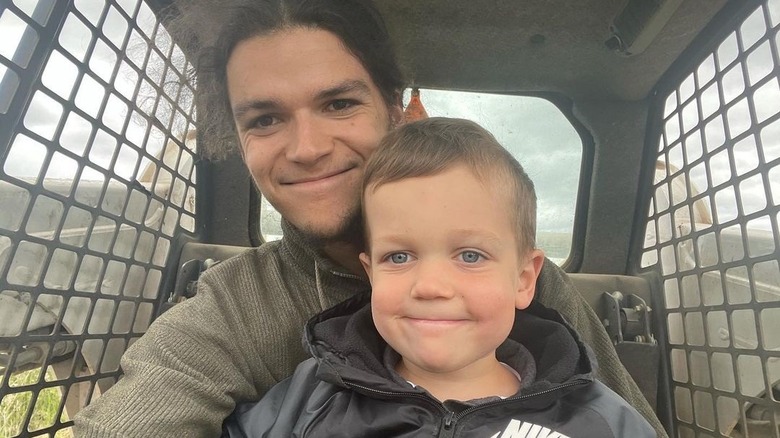 While reflecting back on his experience with reality TV, Jacob Roloff called the industry out for being exploitative and potentially harmful to the children whose lives are filmed. "I often ask sincerely, from this complex perspective: is it simply taken as granted that we should be capable of watching someone grow up week by week on TV? How does the environment of prying eyes, both lens and audience, affect self-perception?" read part of his December 2020 Instagram statement.
Unfortunately, He didn't really have a choice about cameras being part of his life when he was younger and his parents signed on for their reality show. Perhaps his feelings about his life in the limelight informed his decision not to share photos of his son on social media.
On September 12, Jacob posted an Instagram photo of his pregnant wife Isabel Rock and informed his followers that his baby boy will not be appearing on his account. Some fans were not happy. "Yeah great 'dad' to stick finger up to public that HE POSTS TO," wrote one Instagrammer. Jacob shared screenshots of a few of the comments on his Twitter page. "Are you going to shield him from the public as well? Will they need permission from him to look at him?" one mocking message read. Jacob seemed to find the angry reactions to being denied photos of his son rather amusing. "I'm getting the Online Moms worked up," he quipped.
Source: Read Full Article