'Gilmore Girls': 3 Scenes That Were Enhanced by Their Music
When watching a television show, most people notice the dialogue or the storylines but did you ever notice how important musical choices are during certain scenes? The music can really make or break a moment. Gilmore Girls is one of those shows that regularly incorporated music into its storylines, and it did so masterfully. Whether it was Lane Kim discussing her music preferences or a song playing softly in the background, it is clear that showrunner, Amy Sherman-Palladino, gave serious consideration to the music that she included in the show. These three scenes were greatly enhanced by their added music. 
'This is Hell' by Elvis Costello played when Jess Mariano arrived in Stars Hollow 
Jess Mariano, Luke Danes' nephew, moved to Stars Hollow in season 2 of Gilmore Girls. From the moment Jess stepped off of the bus from New York, it was clear he would be trouble and that he would have a hard time fitting in with the perpetually positive citizens of Stars Hollow. Sherman-Palladino's song choice for the scene only helped cement that feeling for fans. 
Jess looked around Stars Hollow as "This is Hell" by Elvis Costello played in the background. In the scene, Jess watched residents cartwheeling in the streets. The song was a perfect choice, and, as it turned out, Stars Hollow was Jess' version of hell. 
Grant-Lee Phillips, the town troubadour, provided great background music during a season 4 bonfire
Grant-Lee Phillips, a musician, appeared in several episodes of Gilmore Girls as the mysterious town troubadour. While Phillips and his nameless character regularly provided music to enhance some of the show's dreamer moments, there is one, in particular, that stands out.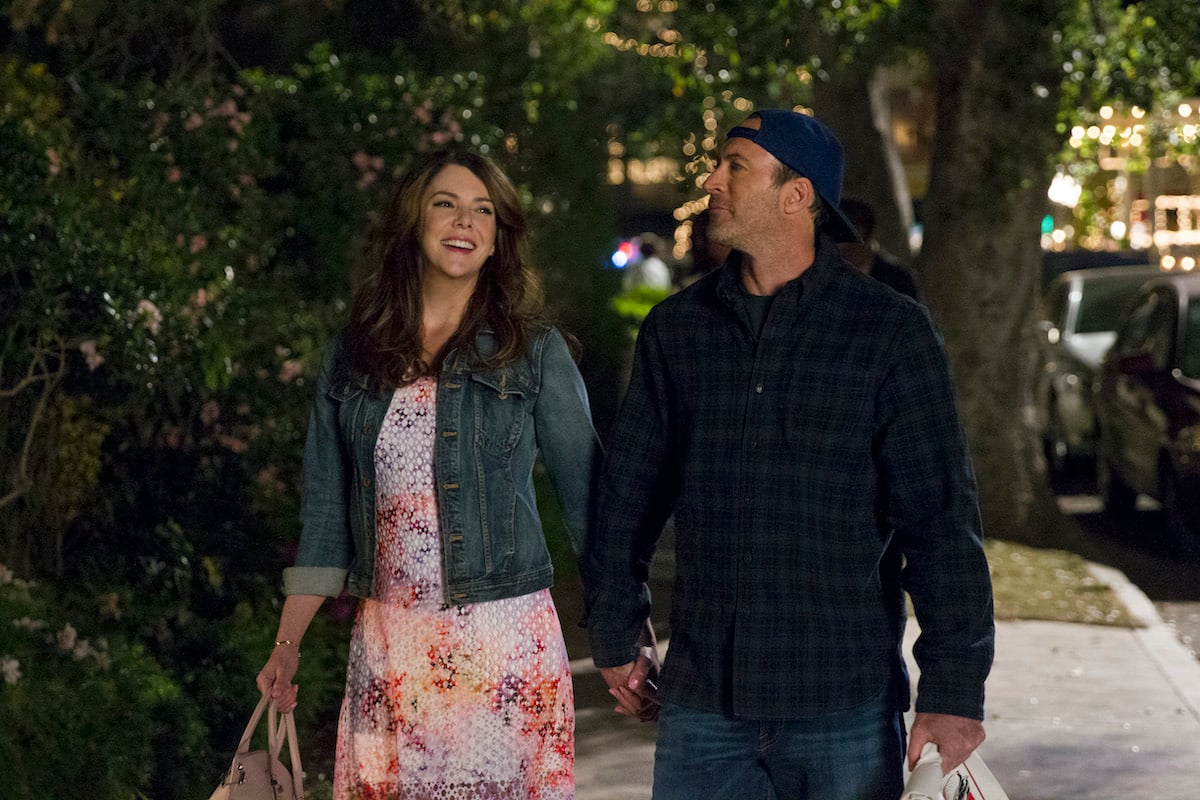 In the season 4 episode, "Last Week Fights, This Week Tights," Luke and Lorelai took their first step toward romance when Lorelai accompanied Luke to his sister's wedding. They danced together to "Reflecting Light" by Sam Phillips. The song again played in the Netflix revival, Gilmore Girls: A Year in the Life, when Luke and Lorelai finally married. The music helped fans remember where the romance all started. 
Source: Read Full Article