Everything You Need to Know About Pilot Peter Weber on 'The Bachelorette'
Guys. We are SO close to figuring out how this season of The Bachelorette ends. Normally, I would say that we're so close to finding out who Hannah B. will get engaged to, but so far, this thing has not gone as expected. Besides, when was the last time a season of one of these Chris Harrison-hosted shows actually lead to a straight-up engagement? You have to admit that it's been a while.
Anyway, there is one contestant that people seem to have very high hopes for, and that's Peter Weber, the adorable pilot. Here's everything you need to know about the guy.
The basics:
Peter is a pilot for Delta Airlines, which he announced in this adorable Insta post in March 2018. "I can't express my gratitude enough to everyone who's helped me achieve my dream; thank you a million times. I feel like a little kid right now and I'll never forget this feeling." Aw.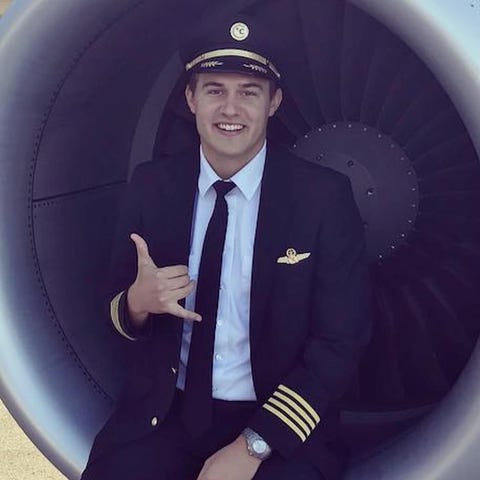 Also according to his ABC bio, Peter enjoys "snowboarding, watching football, and line dancing." *Plz tell me we get to see him line dance in a pair of Aviators.* Oh, and his life motto is "You should live this life always expecting something great is about to happen to you," which is basically just a nod at meeting Hannah B, duh.
He asked Hannah to be his girlfriend
On the fourth episode, Peter officially asked her to be his girlfriend (even though she's simultaneously dating a bunch of other guys right now). Alabama Hannah said yes, which is a very good sign for this pilot. They also made out a lot.
The internet is soo thirsty for him
These tweets truly speak for themselves. Everyone just really loves this bb pilot.
I'm not even sure why anyone else would be in question when Peter the Pilot exists 😍 pic.twitter.com/rmYICfWyCX
Is there an airport nearby? Or is that my heart taking off? ✈️ #TheBachelorette pic.twitter.com/7NTp0sRZiw
Peter the Pilot: *exists*
Bachelor Nation:#TheBachelorette pic.twitter.com/g6YwDqQRrU
not to be dramatic but i'm already in love with peter the pilot #TheBachelorette pic.twitter.com/LeLSo6b7CA
He may have been a bit shady before the show
Uh…maybe Peter isn't as perfect as everyone thinks he is. There are some rumors that Peter dumped his girlfriend via TEXT to go on The Bachelorette.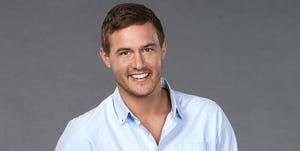 Being a pilot runs in the fam
Peter's parents actually met because his dad was a pilot and his mom was a flight attendant. Fingers crossed he makes it to the meet-the-family rounds because that is cute AF.
He's not afraid to incorporate flying into his dating life
Apparently, Peter once took a girl on a flight to Santa Barbara for dinner at sunset. (The expectations for dates have just been raised exponentially by all women everywhere.) So hopefully he forces Hannah B. into a plane for a romantic mini getaway at one point or another this season.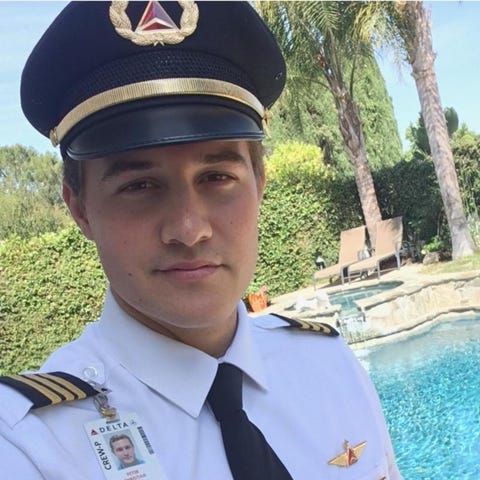 His Instagram is *finally* public
After seeing Peter in the promos and in the first episode last week, our inevitable Insta stalking was brought to a halt by his previously private profile. But Peter has since made his life public for all Bachelorette stans to enjoy, so stalk away, ladies.
Apparently, he lives with his parents
There's always something, amirite? Peter the Pilot may have a big boy job flying planes, but he apparently still lives at home. Hopefully his time in the mansion convinces him to leave his childhood bedroom. But if not, we can prob get past it.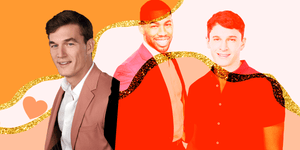 Source: Read Full Article