'All Rise': Simone Missick Reacts After Surprise OWN Renewal: 'It's Happening!!'
CBS canceled the TV show All Rise, but it looks like its story isn't over. OWN has picked it up for another season and Simone Missick reacted to the happy news.
'All Rise' was picked up by OWN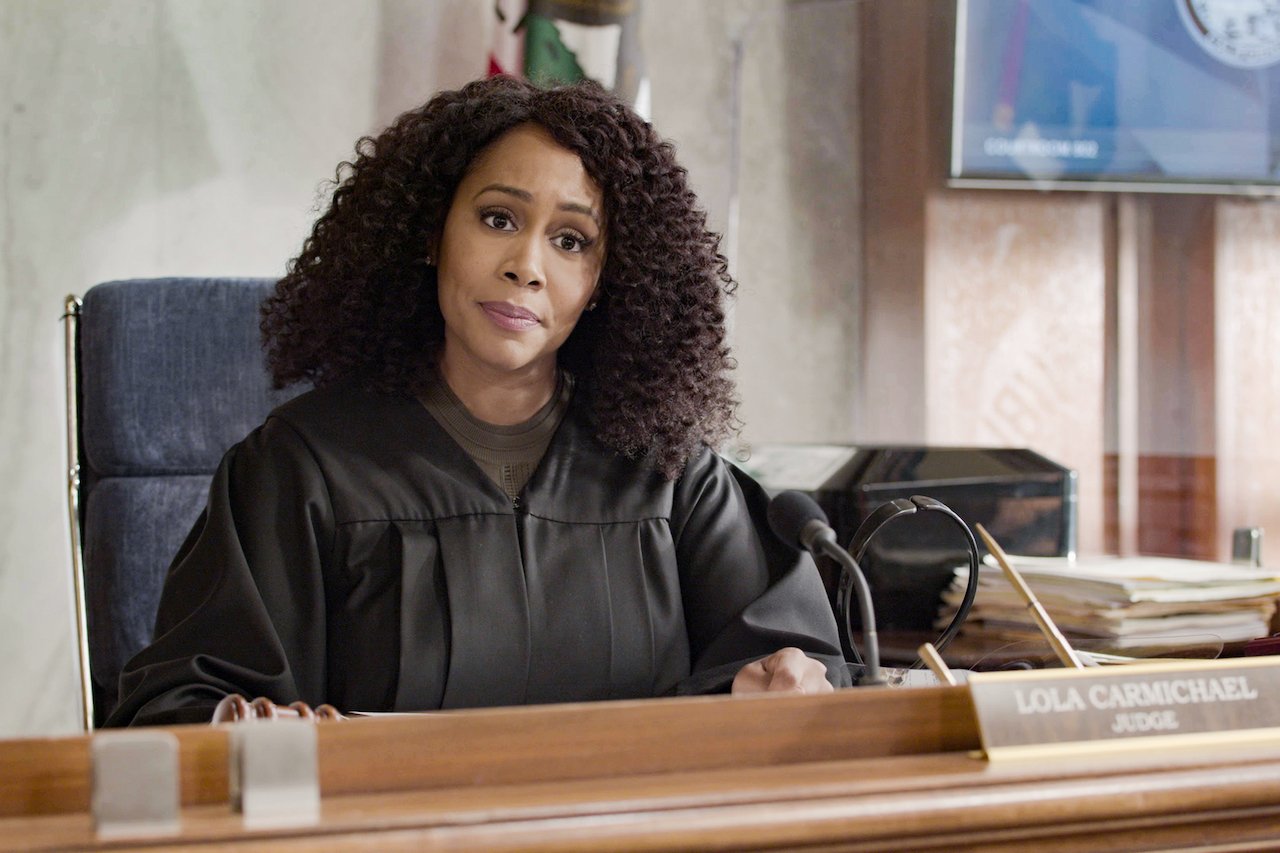 Missick played Judge Lola Carmichael, who focuses on doing more than the average judge. The show also follows the lives of prosecutors and public defenders.
CBS canceled All Rise back in May after showrunner Greg Spottiswood was fired. That exit happened after there was an investigation into misconduct allegations in the writers' room, according to Deadline. 
Missick shared a statement on Instagram after the news was released. She wrote in the caption of a video that she's looking back at this chapter and all the joy it brought.
"This character was fierce, powerful, loving, supportive, funny, clumsy, flawed, but most importantly hopeful," read part of her statement. "And I remain the same that as a result of our hard work on CBS, bringing these faces to this network in this way for the first time in its history(this was the 1st with a Black female lead, a strong female and diverse cast of series regulars and guest stars representing the Latinx, AAPI, and LGBTQ community)we have made a change in the landscape of television. Hopefully the next version of an "All Rise" with a multi cultural, interesting, talented cast will be welcomed by the fans with the same open arms as you all showed us."
The good news is that the next version of All Rise will most likely have the same cast because OWN has renewed it. It'll be back for a third season with 20 episodes starring Missick, according to Deadline. 
Simone Missick reacts after surprise OWN Renewal
The star tweeted her reaction to the good news. "It's happening!!! #AllRise has found our new home @OWNTV and I couldn't be more EXCITED! God is good!!! To ALL of the people who worked hard behind the scenes, our loyal #Risers who petitioned and tweeted, our torch holders @macandpat and @stagefrightfixr EVERYONE!THANK [sic] YOU ALL," she tweeted on Sept. 29.
She also retweeted a video from Oprah Winfrey Network. It has the words "All Rise Season 3 coming to OWN."
The actor has also been liking tweets from fans who are celebrating the good news. Fans did make a petition to save All Rise five months ago on Change.org. It currently has over 3,000 signatures.
Missick isn't the only actor celebrating. Lindsay Mendez, who plays Sara Castillo, also reacted to the news on Twitter. "COURT IS BACK IN SESSION! So thrilled for our new home on @OWNTV !!!! Thanks to all of our amazing fans for making this happen!" she tweeted.
The new season of All Rise will reportedly premiere in 2022. It looks like some of the cast members are excited about the good news.
Source: Read Full Article