Matthew McConaughey Is Ready to Show the World Austin FC
When Major League Soccer was established as the United States' highest level of professional soccer in 1993, it was made up of just 10 teams from across the country. Almost two decades on, the MLS has grown exponentially, with 30 teams from both the U.S. and Canada set to join the league by 2023.
Austin FC — the league's newest arrival — will kick off its debut campaign next season, in what will be the city's first ever top division professional sports team. Led by former USMNT players Josh Wolff (Head Coach) and Claudio Reyna (Sporting Director), Austin FC has sold over 44,000 season tickets, but has just over four months to complete the build of its new state-of-the-art stadium, as well as fill its currently empty roster, before diving into its inaugural season.
Behind the scenes, the club itself is owned by Two Oak Ventures, a company led by CEO Anothony Precourt, alongside investing partners Eduardo Margain, Marius Haas, Bryan Sheffield and, most notably, Texan-born Hollywood actor Matthew McConaughey. The actor, himself an alumnus of the University of Texas at Austin, grew a passion for soccer in the southwestern Texas town of Uvalde in his early years, a passion that was eventually reignited later in life.
"I played as a goalie for about 12 years growing up, but after that soccer wasn't too strong in my life, I kept up with the World Cup and the Premier League but not much else" says McConaughey. "Then I met my now-wife Camila, who's from Brazil, and suddenly soccer is the front page in my life".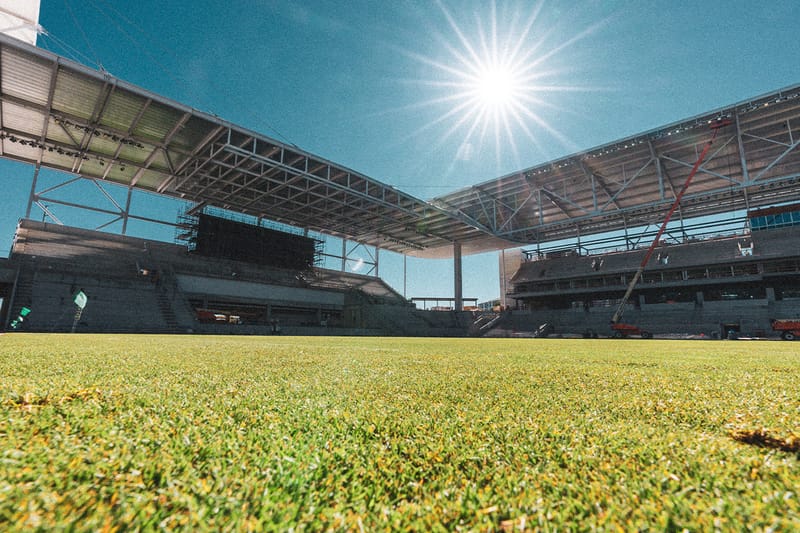 Austin Fc
Although his wife and kids have had a big part to play in his rejuvenation for the sport, it's what a soccer ball represents that he sees the greatest magic in. "My work takes me all over the globe. What's the one game that everybody everywhere plays? Soccer," McConaughey explains. "I call the soccer ball the greatest invitation in the world because from a plaza square in Rome and Johannesburg in South Africa, to Reijivik in Iceland and a New York park, head to a soccer ball and suddenly you're in the game. You don't have to say your name or shake hands, just play. Soccer unites people like nothing else."
But his move to become a part-owner of Austin FC in 2019 wasn't only as a result of his love for the sport: alongside that, he saw potential growth of the business of soccer across the United States.
"As far as the business of soccer in America goes, I see it as untapped potential. For decades soccer has been teasing an explosion in the U.S., we have great athletes, we have the facilities, we have the technology, we can create great athletes and we can put a better product on the pitch — and that's what we, as a whole, are on the way to doing."
"The headline for the MLS is to be big," he continues. "Soccer is a growing sport, it's healthy across the youth of America, they're choosing it as the sport to play more so than ever. If we keep building and stick to the process, growth will happen naturally."
While looking at soccer across the United States as a whole is important to McConaughey, his main focus now is on creating the very best team and fan experience at Austin FC. "Austin is a soccer town," he says. "A lot of people may not know it's a soccer town, but when this game comes to town, the diversity Austin offers, the international destination Austin is, is going to be the city's team. It has to feel, smell and taste like Austin, Texas. We're about to share Austin, Texas, with the world".
"We've also got this beautiful thing called the World Cup coming here in a few years, so we're going to be the front porch for world soccer," he continues. "I believe that's going to do a lot for soccer in the United States and across North America in general."
"We put grass on the pitch about a week ago. It's grass, but damn it gave me tingles".
Alongside readying the team for its first MLS campaign, McConaughey has also recently released his latest book entitled Greenlights, a collection of insights and life lessons from his personal memoirs. While discussing his journey with Austin FC, he reflects on a certain lesson he's learned from so far in the journey.
"Some greenlights in life are immediate gratification, but it's the long-term greenlights that help us get a perspective of the long-term," he explains. "We have a saying at Austin FC that if we lose a game, remember it's a 100-year-war. We may lose a battle, but it's a 100-year-war. We have to go in with that longview that we're building an institution, we're really planting our seed".
While the stadium completion and team roster are still to be completed, Austin FC has today unveiled its first ever home jersey. Described as "classic style" and a "homage to the game of soccer" by McConaughey, he says that it's these releases and announcements that are starting to show how far the team have come and how close they are to kick-off.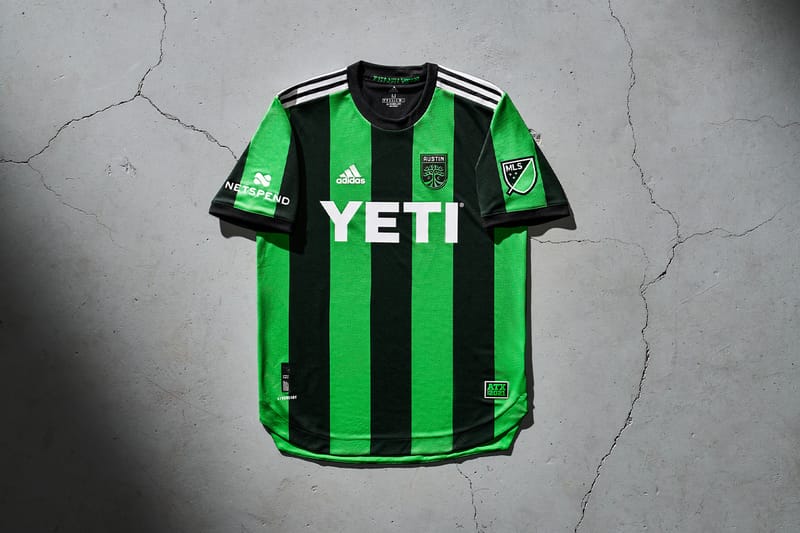 Austin Fc
"We put grass on the pitch about a week ago. It's grass, but damn it gave me tingles. Now the jersey is the new even larger tingles. There's our costume, there's our wardrobe, there's our flag. There's Austin FC that anybody, anywhere can bear that flag by wearing that jersey, in Austin and anywhere in the world".
On what he's hoping for the team's debut campaign, McConaughey admitted: "After we sort this COVID thing out, we want to establish ourselves, our style of play and our experience at Austin FC. We want to be the place to be on the planet when it comes to soccer on any said given day or night".
Source: Read Full Article