Will Diplo Be Invited To Joe Jonas and Sophie Turner's Summer Wedding?
Diplo is still catching heat for publicizing Joe Jonas and Sophie Turner's Las Vegas wedding.
The famous DJ was the one responsible for giving the world an inside look into the celebrity couple's on the whim wedding that took place in a Sin City.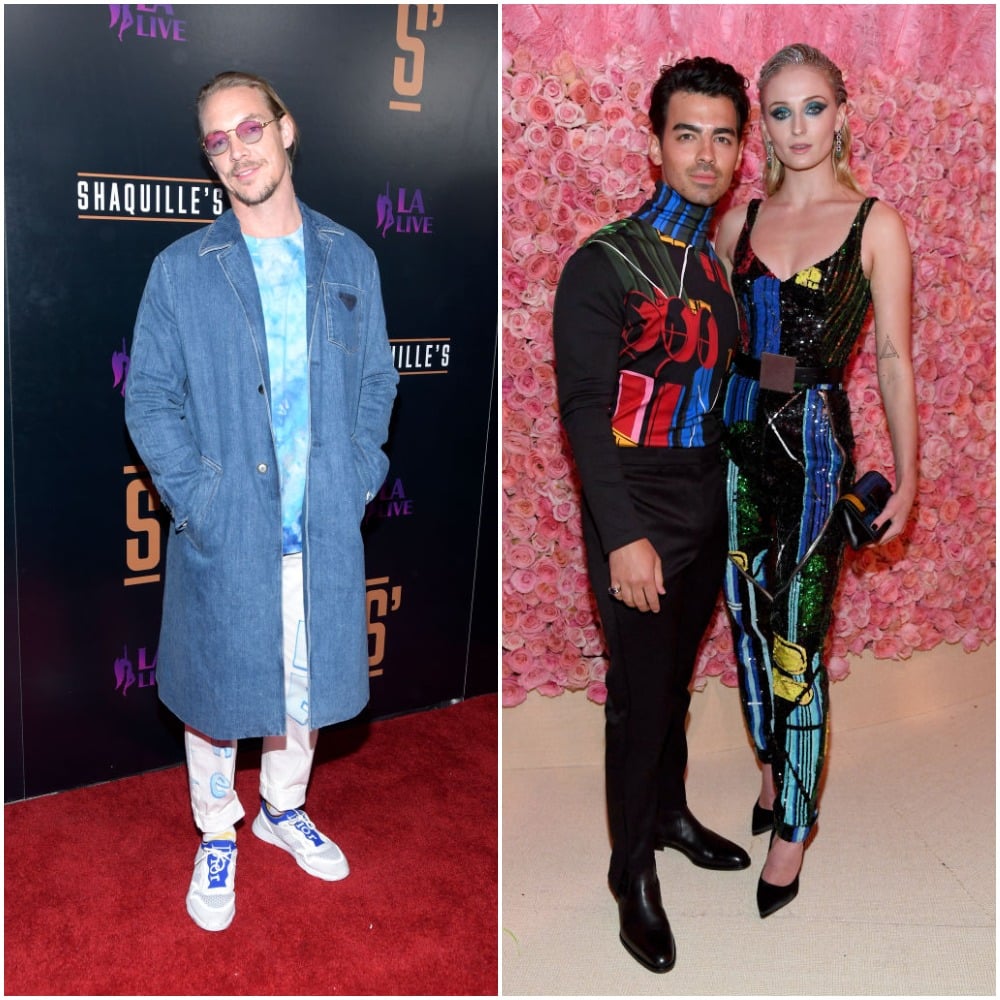 Though Diplo is certain he did not "ruin" their wedding, Joe and Sophie weren't too excited he did so.
Could this mean the DJ is no longer getting an invite to Joe Jonas and Sophie Turner's originally planned wedding in France?
Joe doesn't have any ill feelings toward Diplo
It's almost been a month since Joe Jonas and Sophie Turner tied the knot in a very last minute wedding ceremony in a Las Vegas wedding chapel.
The ceremony was intended to be a private event with only a few family and friends.
However, that did not go as plan and the wedding would've remained private if it wasn't for Diplo.
The world famous DJ documented the shotgun wedding on his Instagram and brought attention to a wedding that was supposed to go undetected.
Joe Jonas recently admitted that Diplo was the one who "ruined" his wedding but isn't too upset with the DJ.
"Diplo did. Yeah, he ruined it," Jonas said of his wedding going public on Capital Breakfast with Roman Kemp.
"I love Diplo," Jonas added. "But he loves his 'gram more than a 13-year-old. He posts every five seconds. He literally live-streamed with dog face filters."
Joe Jonas later revealed that he and his wife, Sophie Turner, have no ill-feelings toward Diplo by saying, "We just laughed, we loved it."
Diplo eventually responded to Joe's claims that he ruined the wedding and commented on Instagram that their wedding going public was not his fault.
"The only thing that 'ruined' the wedding was your fit," he joked, referring to the grey suit the singer wore on his big day.
Jonas replied by commenting with an eye roll emoji.
Sophie Turner wishes her wedding was kept private
Although Sophie Turner wasn't too upset Diplo live-streamed her wedding without permission, the Game of Thrones actress would have preferred for her nuptials to have remained under wraps.
While doing a cover story for the latest issue of Net-A-Porter's PORTER Edit, Turner revealed that she would have liked her wedding to remain a secret from the world.
"It would have been better if no one had known, but I actually think it was funny," she said. "I think at some point I would have had to stop saying 'fiancé,' but yes, I would have kept it a secret."
Sophie Turner then went on to share how she believes marriage is a sacred union that shouldn't be publicized like it was.
"Marriage is a private thing between two people and I think that's how it should always be. It's not about the dress, it's not about the food. It's about being husband and wife, and being dedicated to each other forever."
Is Diplo invited to their summer wedding in France?
Though Joe Jonas and Sophie are legally husband and wife, the couple still plans to have their originally planned summer wedding in Europe.
Before tying the knot in Vegas, the couple has planned to have a formal ceremony with close family and friends in attendance.
"I mean, we are getting married in France, so a lot of Coors Light is necessary," Joe said during an interview on the Zach Sang Show in April. "Not hard, really, to get that, but we needed to make sure that was going to happen."
The only question that lies with most of us is if Joe and Sophie plan on inviting Diplo to their summer wedding?
Since we now know that the DJ has no self-control when it comes to social media, there is a good chance he might not get an invite to this wedding.
With their summer wedding expected to be a lot more formal, we can guess Joe and Sophie would rather keep it from going public until they are ready to share.
Source: Read Full Article