Why Queen Elizabeth Once Referred to Princess Diana As 'Quite Mad'
Royal fans are probably well aware that Princess Diana did not have the best relationship with other royal family members. She made it clear in her interviews with the media that she had a hard time fitting in with everyone else and did not receive much support when she needed it.
While today Queen Elizabeth is known for embracing Kate Middleton and Meghan Markle, Her Majesty actually had a rocky relationship with Princess Diana. In fact, the queen once called Diana "quite mad." So what exactly was going on and why did Queen Elizabeth referred to her eldest child's wife as such?
Queen Elizabeth was initially supportive of Princess Diana marrying Prince Charles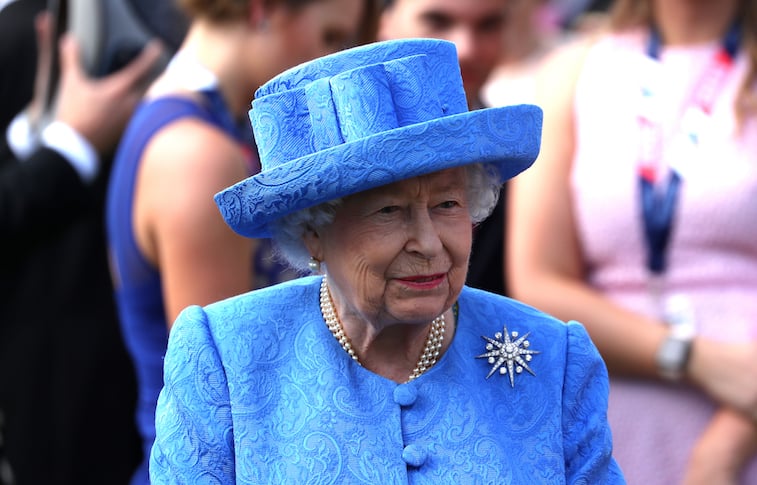 Before we delve into why Queen Elizabeth and Princess Diana had a poor relationship, it's important to point out that things had not always been that way.
Queen Elizabeth (as well as her husband, Prince Philip) were really supportive of Prince Charles marrying Princess Diana. Charles initially wanted to marry Camilla Parker Bowles, but his royal parents believed Diana was a better choice. Diana came from an aristocratic family with a lot of ties to the royal family. She seemed to be the perfect match for Charles, who was the heir to the throne.
Queen Elizabeth and Princess Diana started clashing with each other
Things began breaking down soon after Princess Diana and Prince Charles' wedding. Queen Elizabeth quickly realized that her seemingly perfect daughter-in-law was not going to be the traditional wife and mother that the royal family had wanted.
According to a friend of Queen Elizabeth, Her Majesty thought Diana "was a misfit who didn't quite contribute to the things they did and what they wanted her to do in the family."
Not only did Diana not want to take some etiquette lessons that were provided for her, she also insisted on raising her children differently than what other royals had done. The princess was famous for taking her sons out into the world and showing them life beyond palace walls.
Additionally, Princess Diana really wanted to help AIDS patients by meeting with them and spreading awareness for what was going on. However, at the time, Queen Elizabeth did not understand. Reportedly, she asked Diana, "Can't you do something nice?"
It also annoyed the queen when Diana would prefer to hang out with kitchen staff instead of royal family members. "Princess Diana liked to get away from the family and chat with us about the theatre, and so on," a former chef at Buckingham Palace shared.
This was the opposite of how Queen Elizabeth often handled things. To her, a royal visiting the kitchen was a grand affair and it was supposed to be treated as such.
Princess Diana's insistence on going against the establishment drove Queen Elizabeth crazy at times and Her Majesty once described Diana as "quite mad."
Queen Elizabeth now realizes how valuable Princess Diana was to the monarchy
Despite the fact that Queen Elizabeth used to greatly oppose a lot of what Princess Diana did, these days, the queen has a different opinion on her late daughter-in-law.
Insiders say that Queen Elizabeth can really see Diana's legacy in her sons, William and Harry. The two princes are extremely popular and a lot of that is due to just how down-to-earth they are – something that came from Diana's nontraditional parenting.
Furthermore, after Princess Diana's death in 1997, the royal family was forced to change its image to become more warm and inviting instead of continuing to be closed-off from the public. This has allowed them to stay popular with people when, many years ago, they were hit with scandals that could have the potential to end the monarchy.
It's clear that Queen Elizabeth owes a lot to Princess Diana.
"She would never say now that Diana hasn't contributed to the family," a friend said.
Source: Read Full Article