Why Do the Kardashians Forget About Kendall Jenner So Much?
It's no secret the Kardashian family is hard to keep up with. The sisters all have red-hot careers, blossoming personal lives, and incredibly busy schedules. While every member of the family is unique, one sister, in particular, seems to march to the beat of her own drum.
Kendall Jenner is a very successful model and the second-to-youngest member of the Kardashian-Jenner sibling clan. 
What makes Jenner different than her sisters?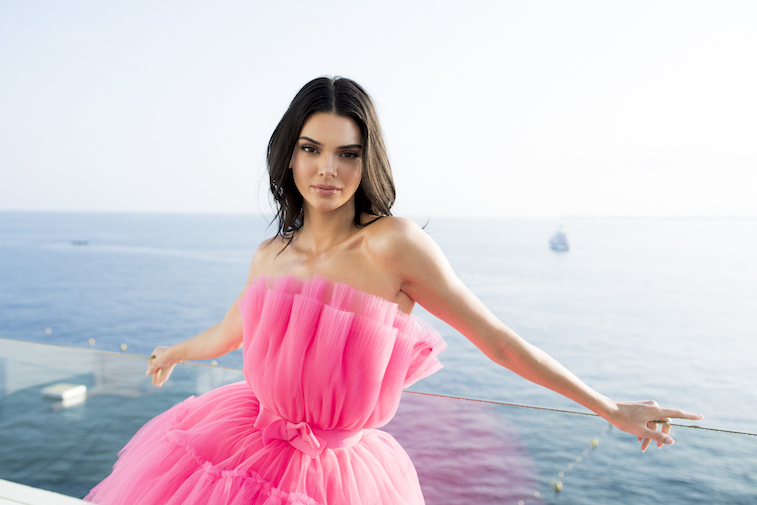 While Kendall Jenner first rose to fame with the rest of her family, on the popular reality show Keeping Up with the Kardashians, her career path has definitely diverged from the rest of the clan.
From a young age, Jenner knew that she wanted to be a model, and while her family name likely got her foot in the door, she exhibited a natural talent for modeling. Soon, Jenner was strutting the runway for many top agencies, and gracing the covers of a multitude of magazines.
Kendall Jenner also has a slightly different look than her sisters – while the Kardashians have become famous for their curvy bodies, Kendall Jenner is tall and very slender. She's also markedly different from the rest of the family in that she likes to keep her personal life well away from the spotlight.
Although Jenner is dating pro basketball player Ben Simmons, she rarely speaks about the relationship in the media, and never shares pictures of him on her social media accounts.
Of course, Jenner is also the only sibling that hasn't yet had children – a fact that her family seems to poke gentle fun at her for.
Does her family forget about her?
The Kardashian-Jenner family loves a good-themed photoshoot, and over the years, the family has become notorious for their annual Christmas card. While the family generally gathers together, from oldest to youngest, for these special photoshoots, there have been a number of times where one member specifically has been left out.
Kendall Jenner has been noticeably absent from many of the Kardashian family's big moments, but she doesn't seem to have any hard feelings about it.
In fact, Jenner seems to find it funny, and sometimes calls her family out when she is separated from the rest. When Kris Jenner posted a collage for Mother's Day, with images of all of her children and their children, with the obvious exception of Kendall Jenner, the model commented on her mother's post with a cheeky, "love you too, mom!" just to let her know that she is in on the joke.
When all of her sisters were posting pictures of themselves with their children, Jenner even posted a bikini shot to remind her followers that she's still relevant even without a cute baby accessory.
Jenner has a busy routine
The likeliest reason for the exclusion from many family photographs is simply that Jenner has a different career than the rest. While she still makes occasional appearances on Keeping Up with the Kardashians, the bulk of Jenner's time is taken up with various modeling engagements all over the world.
She is one of the most in-demand models in the world and takes part in themed photoshoots and high-fashion events from Paris to Tokyo, and with a grueling schedule like that, it's certainly not possible to be at every family occasion or gathering that is planned.
No matter how different Jenner might be than the rest of her sisters, there's little doubt that the family is incredibly close. She shares an especially tight bond with her younger sister, Kylie Jenner. The two sisters are only two years apart, and grew up together in the spotlight, learning how to navigate the pitfalls of fame.
Even though Jenner has a high-powered career totally separate from the reality world, to her, family will always come first.
Source: Read Full Article