Why Ashton Kutcher Stopped Smoking Weed After His Vasectomy
"That s— did not go well."
Though Ashton Kutcher is known for the stoner classic "Dude, Where's My Car?", the actor just revealed he swore off marijuana years ago.
The 44-year-old "That '70s Show" alum explained to Esquire that he stopped partaking in the drug after a particularly bad experience while on a THC edible at a friend's wedding in Italy with wife Mila Kunis.
"I haven't done a drug in 10 years," he said, before recalling the details of his high. "That s–t did not go well."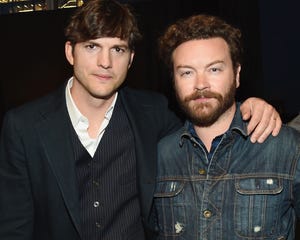 Ashton Kutcher Addresses Danny Masterson Rape Accusations
Kutcher explained that he had recently undergone a vasectomy procedure before popping the mint and when he got high, he believed he had lost all feeling below his waist. He said his wife had to help him back to their hotel room, where he then convinced himself the two were going broke and exclaimed "We even afford to be here right now!"
His math, of course, was very wrong … and the next day, the "Punk'd" personality discovered he "had moved the decimal point" the wrong way during his calculations.
"The minute weed became legal in California, I got banned from doing it," he reportedly said with a laugh.
Read his full profile with Esquire here — and click the link below to see what he told the publication about ex Demi Moore, their miscarriage and his thoughts on her tell-all memoir.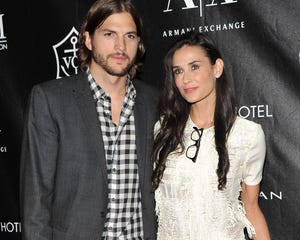 Ashton Kutcher Opens Up About Demi Moore Divorce, Their Miscarriage and Her Book
Source: Read Full Article