The Real Reason Meghan and Harry Are Bringing Their Son to America
Get ready royal fans, Meghan Markle and Prince Harry are bringing Archie to America.
Fans of Meghan Markle are aware that the Duchess of Sussex is never far from her roots. Despite moving to England after marrying Prince Harry, she still keeps many ties to her old home in America.
From having a baby shower in New York City to keeping her mother close, Meghan Markle seems adamant in building a fantastic bridge between her two worlds.
Meghan Markle and Prince Harry have plans for Archie to visit America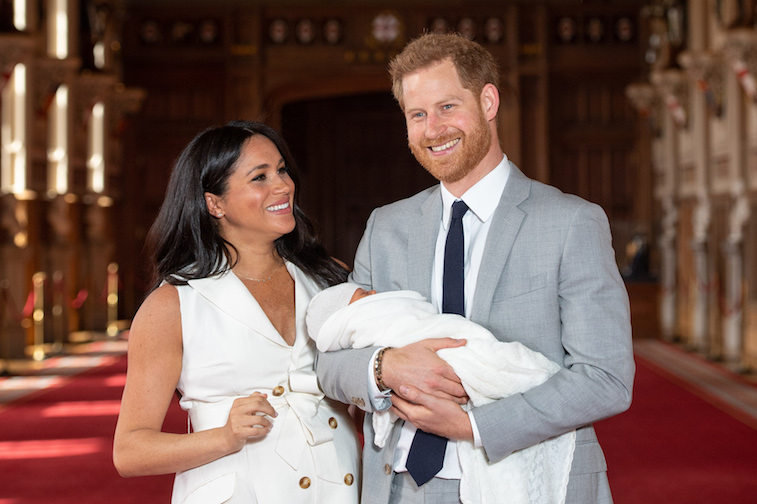 News reports have also recently revealed that despite little Archie not being a month old yet, Meghan Markle and Prince Harry already have plans for him to visit Los Angeles.
Both Los Angeles and Southern California are special to Meghan Markle. She was born and raised in L.A and her mother still lives in the surrounding area. Not to mention, being a former actress, this was also where Meghan spent a great deal of time during her career.
However, it will be a while before we really see Archie in America. According to a source who talked to Us Weekly, currently Meghan simply has "plans to go on a trip to L.A. with him once she's comfortable taking him on a plane."
Meghan Markle and Prince Harry want their son to be a 'global citizen'
Fortunately for Americans who would like to get a glimpse of baby Archie, there's an extremely good chance that Meghan Markle and Prince Harry will not take him to the States only once.
It has already been revealed that the Duke and Duchess of Sussex have allowed Archie to hold both British and American citizenship, so the couple is clearly expecting their son to grow up embracing his American side as well.
An insider also shared with the Daily Mail that Meghan Markle and Prince Harry will definitely raise Archie (and any future children) to become a well-rounded person who has a global perspective.
"It's about their children being aware of and understanding the wider world and their place in it," the source said. "They want them to take an active interest in the global community, working towards a fairer society and more sustainable way of living."
It seems that the United States will not be the only country that Archie will visit with his parents. We have a good feeling that he will travel all over the world and experience wonderful things in many different countries.
Meghan Markle and Prince Harry do not want Archie to grow up in a royal bubble
However, it is not just about letting Archie see other countries. Even in the U.K., many royal followers can already tell that Meghan and Harry will be trying to give their son as normal of a life as possible.
Prince Harry's mother, Princess Diana, broke a lot of traditions by letting her kids see more of the world outside of their royal bubble. Not only was she herself a hands-on parent, but she was also famous for taking her two sons to places like McDonald's and having them wait in line like everyone else.
Prince William once shared:
"She very much wanted to get us to see the rawness of real life. And I can't thank her enough for that, 'cause reality bites in a big way, and it was one of the biggest lessons I learned is, just how lucky and privileged so many of us are — particularly myself."
It's clear that Prince William and Prince Harry appreciated their mother's attempt to let them live a normal life very much, and Prince Harry will be making sure to continue this approach with Archie.
Meghan and Harry have already retreated to a countryside outside of London for more privacy and the two of them have also opted to not hire a nanny for the time being, relying mostly on Meghan's mother to help out. And once Archie gets older, Meghan and Harry most likely will not send him to a boarding school like royals have often done in the past.
Instead, they might send him to a local school in the same way that Prince William and Kate Middleton are doing for their two oldest children.
Source: Read Full Article