Should Meghan Markle Help Out Her Homeless Brother?
The past twelve months have been pretty good to former Suits star Meghan Markle. Last May, she married the man of her dreams, Prince Harry. This May, they welcomed their first child into the world, Archie Harrison Mountbatten-Windsor.
While things seem to be going pretty well for the Duchess of Sussex, her estranged family across the pond is having a hard time and blaming their string of bad luck on Meghan.
It was recently discovered that Meghan's half brother, Thomas Markle Jr., has lost his job and his home. He blames his inability to work on the fact that everyone knows who he is because of his younger sister Meghan.
Meghan and Harry definitely have the money to help out Meghan's brother, but should they? Does Meghan have any obligation to help Thomas Jr. out of his tough situation? Just when we thought we were done hearing from Meghan's scorned family members, they come back to remind us why it is a good thing that Meghan has decided to live in a completely different country than them.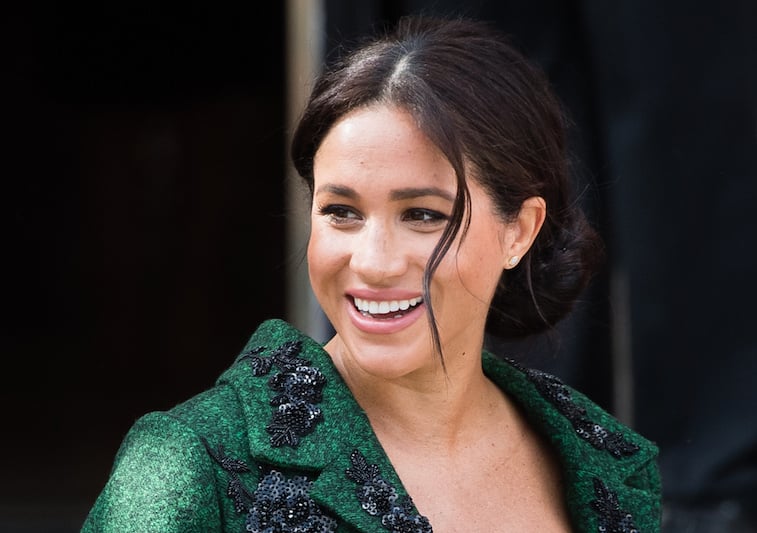 Meghan didn't spend much time with her half-siblings while she was growing up
Meghan's parents split up when she was just six years old. She reportedly lived with her mother after the separation, but she still saw her father on a regular basis. She has often talked about fond memories that she and her father had shared during her childhood, however, she hardly ever talked about a half-brother or sister.
In fact, when her father had published a letter that Meghan had wrote to him right after her wedding, she had described her sister as someone she "barely knows."
Thomas Jr. has never had anything good to say about his sister
Thomas Jr. may have not gone to the media with new stories about his sister as much as his other sister, Samantha, did or even as much as his dad. However, the few times that he has talked to the media about his sister, Meghan, he has never had anything good to say.
Right before Meghan and Harry got married, Thomas Jr. had released a letter that he had written to Harry. In the letter, Thomas Jr. had told Harry that Meghan was "not the right woman" for him. He had also said that if Harry were to go through with the wedding, it would be "the biggest mistake in royal wedding history."
He had later said that when he wrote that letter, he was just angry at Meghan because he felt as if she had forgotten her entire family after she had a taste of the royal life.
He had also accused Meghan of only using their father for his money, and then, after she became a famous actress and their father had gone bankrupt, Meghan didn't offer to pay her father back all of the money that he had spent on her when she was a child. Instead, Meghan "forgets about him in Mexico leaving him broke, over mostly her debt."
He had hoped that the Markle family could be a part of Archie's life
After the wedding, we didn't hear much from Thomas Markle for a while. However, that all changed after baby Archie was born.
Thomas Jr. had recently talked to The Sun about his newest nephew. At first, Meghan's older brother seemed as if he was sincerely happy about the news of baby Archie's arrival. "Congratulations," Thomas Jr. had said in a message that was specifically meant for Meghan and Harry. "I am very happy for you both and I hope that this baby will bring you all the joy in the world."
He then talked about how he is hopeful that this baby will help to bring the family back together and he hopes that his dad will be able to see the baby soon. But then, in true Markle family fashion, he had to throw a little bit of shade at Meghan before he ended the interview.
"Hopefully she won't be unfair and withhold him from anybody," he said, referencing his sister and Archie. "I hope she'll reach out and make the baby a part of everyone's life."
Thomas Jr. is now homeless and blames Meghan
This past week, Thomas Jr. has admitted that he is now jobless and homeless. According to Yahoo, he had told The Sun that he, his girlfriend, and her son are forced to live in a tiny and cramped hotel room because he has lost his job due to an illness and can no longer afford his rent.
"This is the lowest part of my life," he had said. "And it's all because my life suddenly got catapulted into the spotlight – through no fault of my own."
Thomas Jr.'s former landlord claimed that he was behind on his rent and when he was evicted, he had left the home looking like a total pigsty. However, Meghan's half brother says that those claims are untrue and that no one wants to hire him or give him a place to stay because everywhere he goes, he is known as "Meghan's crazy brother."
Should Meghan Markle help out her homeless brother?
We are not sure why, but for some reason, the Markle family loves to blame Meghan for all of their problems. Thomas Jr. claims that his life started to go downhill once people found out that he was Meghan's brother.
However, we can't seem to find where Meghan has ever talked about her half brother publicly. The only reason why the world knows who Thomas Markle Jr. is is because he keeps throwing his own self into the spotlight.
We don't know if Meghan will decide to help her half brother out or not. But the way he has tried to publicly destroy her life, from where we are sitting, it doesn't look like she owes him anything.
Source: Read Full Article