Princes William and Harry Were 'Bribed' by Princess Diana to Eat Healthily
Princess Diana wanted her children to eat healthily. As their mother, she wanted to make sure Princes William and Harry were introduced to new foods regularly. Like many children, they reportedly did not enjoy vegetables. The princess and formal royal chef Darren McGrady had to find creative ways to get her young sons to eat while at the same time giving them foods they would gobble up happily. However, Diana reportedly resorted to bribery to get her sons to eat their greens and other healthy items.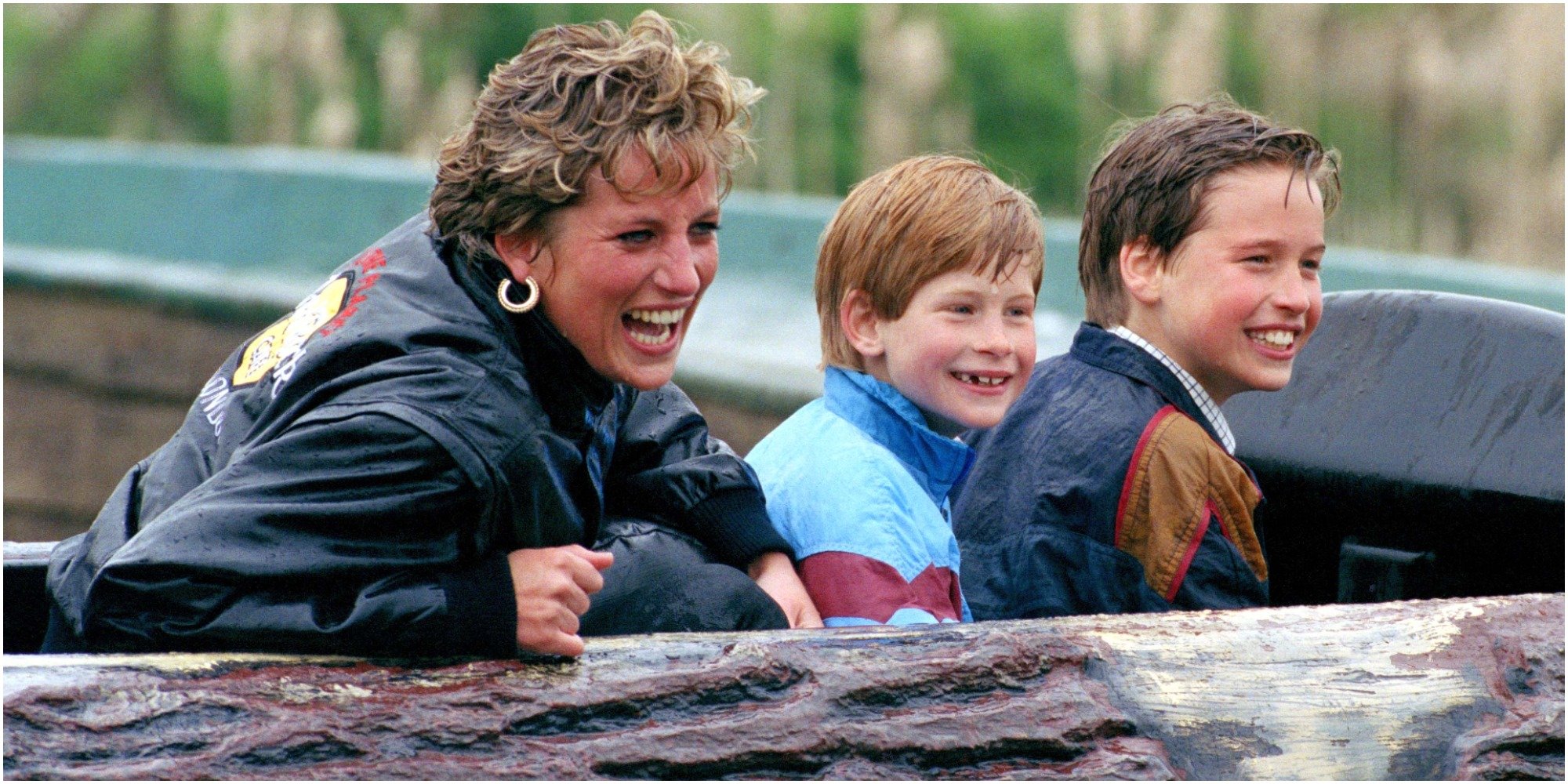 Princess Diana ate a healthy diet
After overcoming bulimia, which the princess battled for years, Diana ate a healthy diet. McGrady said to Hello! Magazine that her favorite foods incorporated vegetables and lean proteins. She reportedly did not eat red meat and occasionally only lamb. Most days, she enjoyed items such as chicken, fish, or plant-based meals.
Upon the births of Prince William in 1982 and Prince Harry in 1984, Diana wanted her sons to eat a diet that would nourish their bodies. However, as most mothers realize, getting children to gobble up vegetables happily was a daunting task. Diana reportedly worked with McGrady to find a way to incorporate these healthier options into foods they would enjoy eating.
Diana wanted her sons to eat what was served for dinner
The princess wanted her children to eat the foods that were served for dinner. She was hopeful this exposure to foods outside of their regular child's palette would allow them to have an appreciation for all types of dishes. However, this was not always an easy task.
McGrady stated in an interview with Today that he and the boys' nanny worked together to create palate-pleasing meals.
"The Royal nursery wasn't just for educating the minds of the young royals but educating their palates, too," he explained. "Nanny always had control of the menu and made sure they ate balanced meals that included not only lots of healthy vegetables but introduced them to new grownup dishes too."
How Diana bribed her sons to eat vegetables
McGrady said to Hello! Magazine that one of the boys' favorite meals was his skin-on roasted chicken with a side of macaroni and cheese.
When their nanny was nearby, their plate also included broccoli. The boys were encouraged to eat their vegetables because each had to eat a floret of broccoli for every piece of chicken they requested.
Diana also gave William and Harry the occasional fast-food treat
Princess Diana also gave her sons the occasional fast-food treat. They enjoyed food items from the McDonald's restaurant chain said, McGrady. However, it wasn't the food that attracted the boys.
When McGrady informed the princess he could cook burgers and french fries for the boys, she admitted that was not the reason they liked the fast-food chain.
He told Hello! Magazine Diana said, "it's the toy they want."
The young princes were also fans of peanut butter and jelly sandwiches during a trip to America. This taste became a favorite that McGrady would try to update into a healthier version by creating tasty treats such as muffins for the princes to grab and go.
Source: Read Full Article