Is This Proof That Melania Trump Isnt Ready To Make NYC Her Home Again?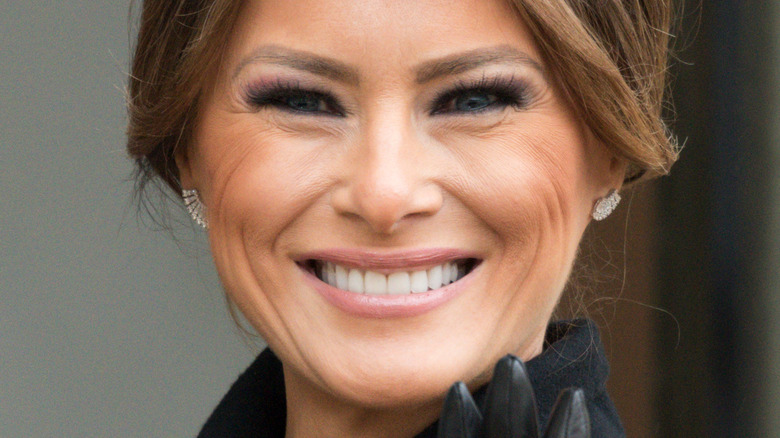 Frederic Legrand – COMEO/Shutterstock
By Samantha Coulter/Aug. 25, 2021 10:59 am EDT
When former President Donald Trump left office in January, the Trump family relocated from the White House to the Mar-a-Lago resort in Florida (via Insider). Upon relocating to the Palm Beach residency, the former first family was met with a great deal of pushback. A few Floridians even launched a campaign seeking to keep Trump from making Mar-a-Lago his permanent residence. Despite getting legal clearance to live full-time at the Palm Beach Club (via Forbes), the Trumps have visited a few other cities.
This past summer, Melania Trump was spotted apartment hunting in her former home state of New York (via SCMP), raising suspicion that she intended to lay down roots in New York City and lead a separate life from her husband. However, a recent decision she made regarding her son Barron Trump's schooling indicates that Melania might not be ready to make a full return to the Big Apple.
Melania Trump is prioritizing her son Barron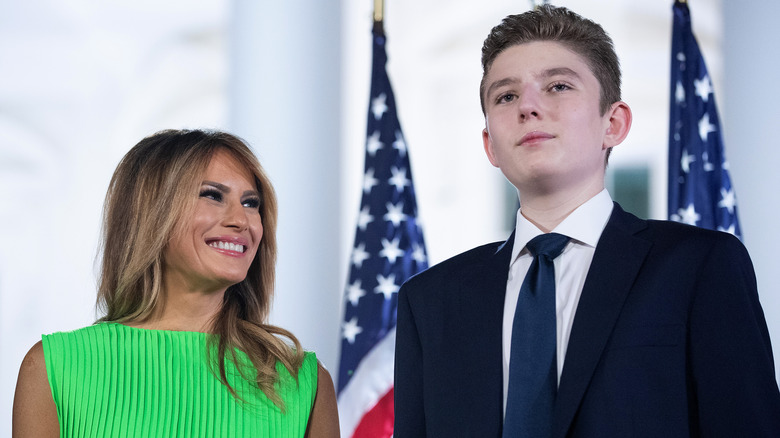 According to People, Melania Trump enrolled Barron Trump at Oxbridge Academy in Palm Beach, Florida. He will be part of the class of 2024 at the prestigious high school. Despite previously splitting her time between her family's Manhattan home and Bedminster, New Jersey property this past summer, this report indicates that Melania will spend the next four school years in the sunshine state. A source revealed to People that the 51-year-old intends to prioritize time with her family.
They said, "Melania is happiest when she is with her own family members, including her son. She is not dumb, she just knows how to handle her life to make it as fulfilling for her as possible." Aside from her desire to make Barron her top priority, Melania Trump is dedicated to avoiding the paparazzi, which is much easier to accomplish in Palm Beach than New York City. Another source previously told People, "She will do whatever she can to avoid being photographed or interviewed. She remains low-key, enjoying her life with her family."
Source: Read Full Article