Elsa Pataky Just Wants Husband Chris Hemsworth to Put on a Shirt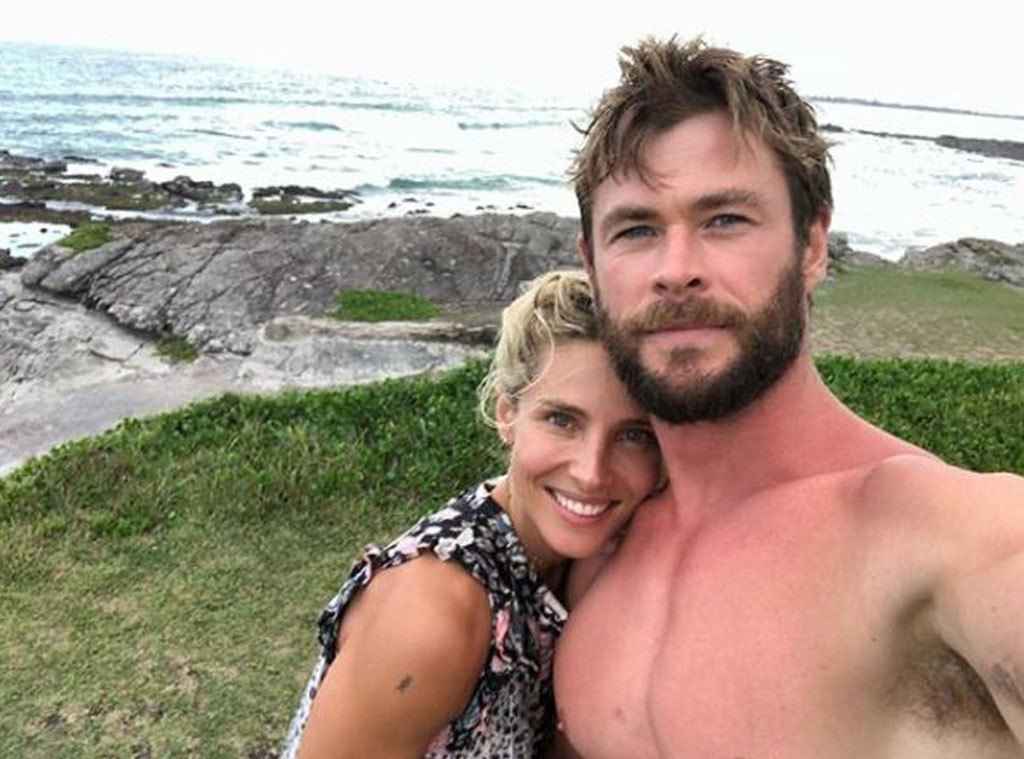 Instagram
In this world, nothing is certain except for death, taxes and Chris Hemsworth going shirtless.
And while fans were robbed of his chiseled chest in last month's Avengers: Endgame—we still love you, Fat Thor!—the Aussie will return to his top ditching ways in the upcoming flick Down Under Cover, which also stars Tiffany Haddish."It's an action, comedy, heist kind of vibe," Hemsworth said today during an interview on Australia's The Kyle and Jackie O Show. "There's some male stripping going on…always healthy."
That is, unless you ask his wife Elsa Pataky. While we're all grabbing the popcorn, waiting for more, his longtime love is likely rolling her eyes. "She's just sick of it. She's just like, 'Put your clothes on,'" the Men In Black actor added with a laugh. "It's not nearly as exciting for her at all." (Safe to say she's alone on that one.)
Still, the Spanish model has her reasons. After all, she doesn't want to inflate his ego. "For me, sexy is the inside of someone," she once explained to Women's Health UK. "Of course I think he's beautiful and fit, but I will never tell him that because he will get too, how do you say, 'cocky'?"
Of course, skipping a shirt isn't the only way he gets under Pataky's skin. "What annoys her about me?" he laughed during a recent interview with news.com.au. "Probably if I surf a little long or stay out a little late from time to time. But that's usually because of traffic!…She'll give you a long list of things!"
So while we anxiously wait for our next dose of topless Hemsworth, please enjoy a collection of his finest shirtless moments. Even Ellen DeGeneres has celebrated his body of work.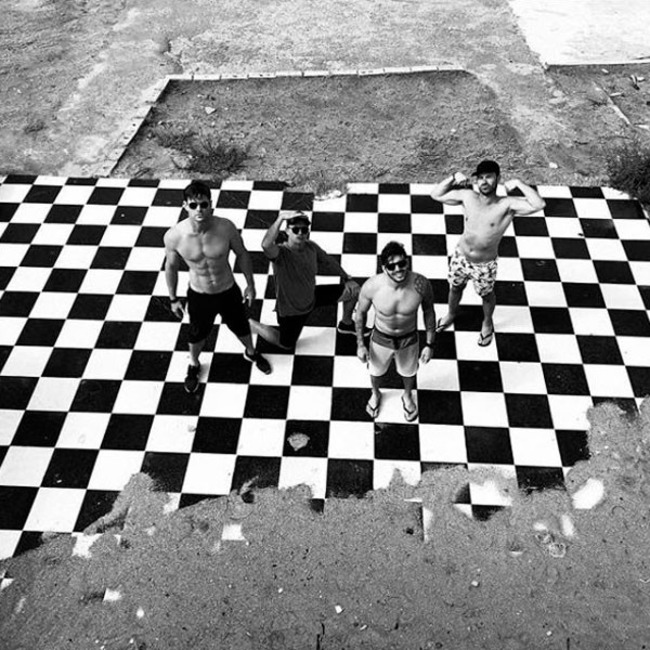 Instagram
Checkmate
Other people might see the giant chess board in the sand in this photo, but we are happily distracted by Chris Hemsworth and his rock-hard abs!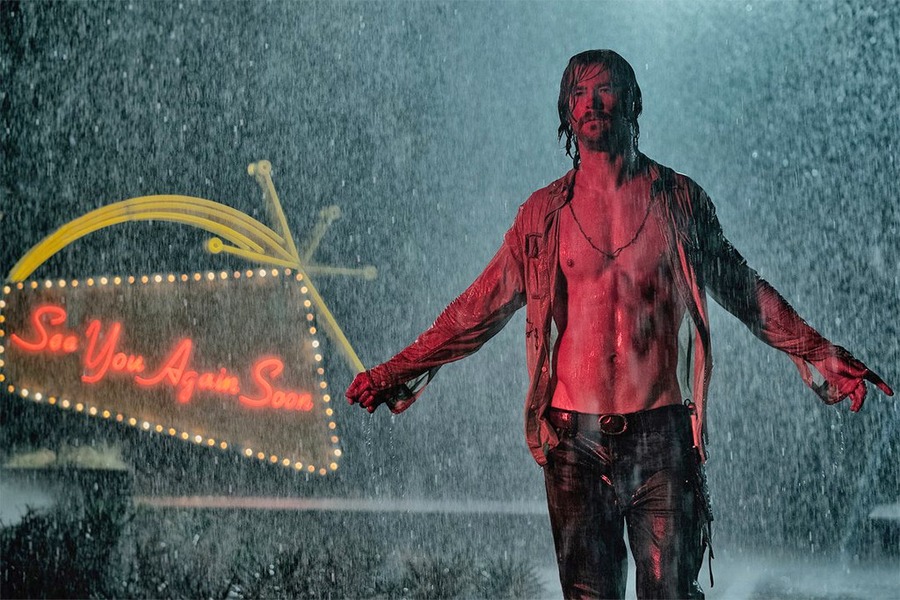 Twentieth Century Fox Film Corporation
Wet & Wild
He might be a crazy cult leader in Bad Times at the El Royale but his wet, toned physique is telling a different story. A much happier story.
Twentieth Century Fox Film Corporation
Follow the Leader
Cult leaders are bad, we know, but we'd follow this actor and his good looks anywhere.
Article continues below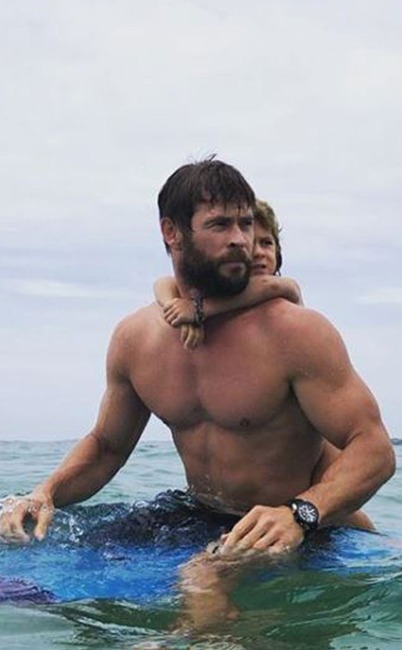 Instagram
Dad Bod
Wait, you dad doesn't balance on a surfboard while holding you on his back? Oh, we guess that's just a Hemsworth move.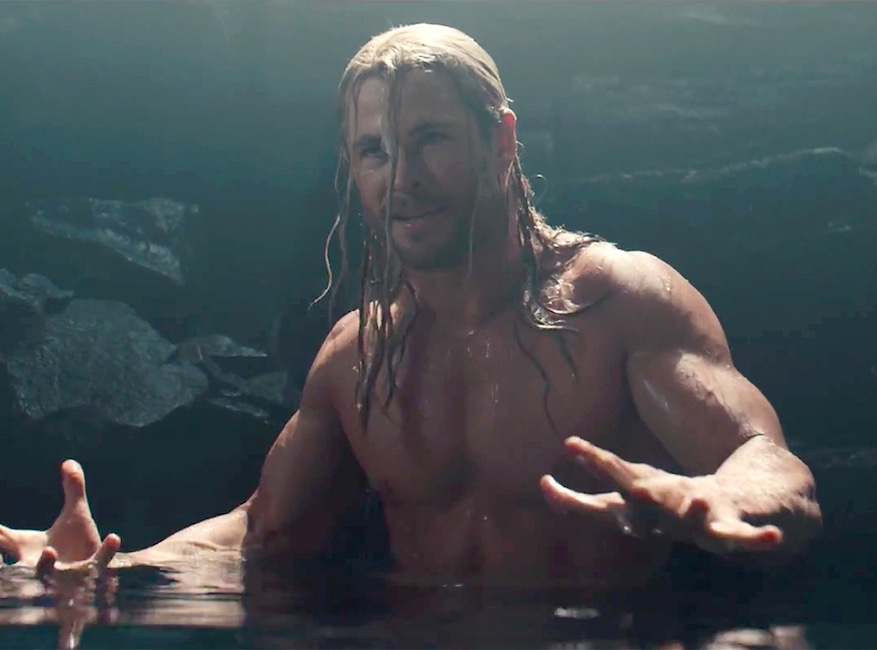 Super (hero) Sized
Thor taking a bath? Yes, please!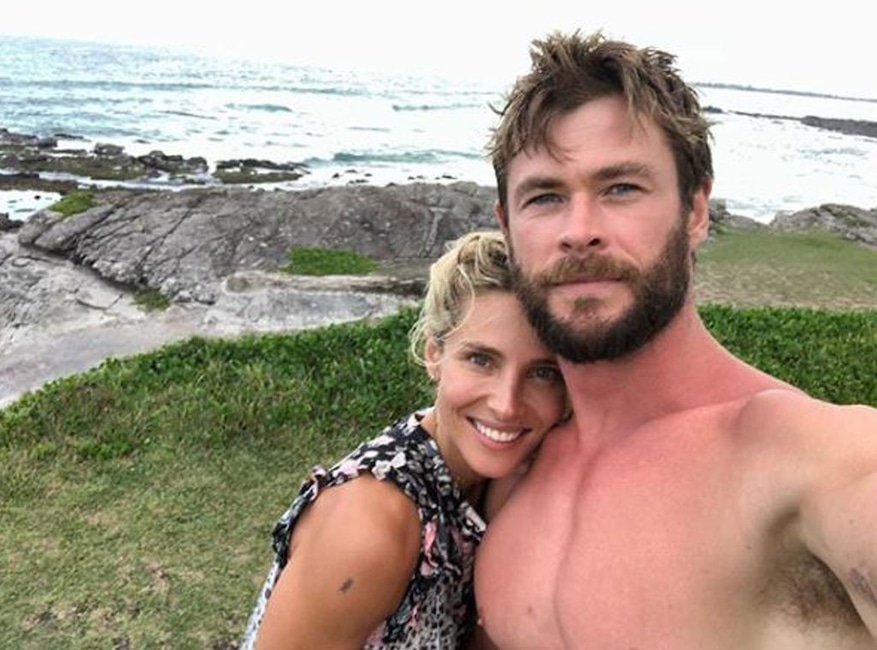 Instagram
Sunburned Kind of Love
Even being sunburned looks good on the Home and Away alum. PS: Elsa Pataky is one lucky lady to call this handsome fella her husband.
Article continues below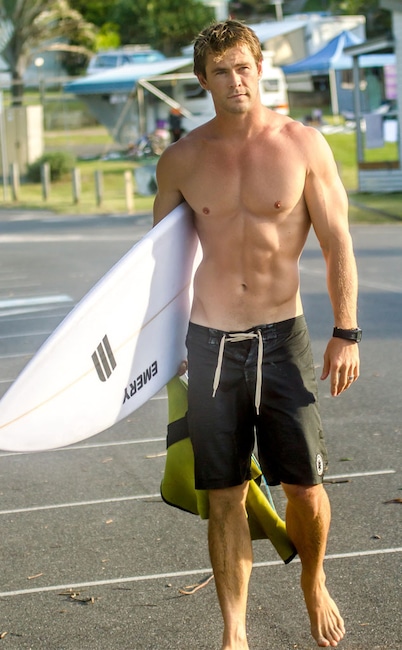 Diimex
Surf's Up!
There's one thing you can always count on when it comes to the Snow White and the Huntsman actor…he will always find time to surf (thank goodness).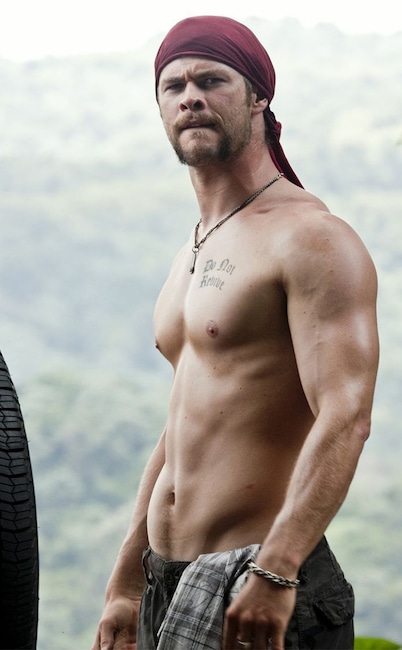 Out in the Wild
The Australian actor looks like he's in his element as he wanders a remote Hawaiian island in The Perfect Getaway. He's basically channeling his inner pirate and we're totally on board with the look.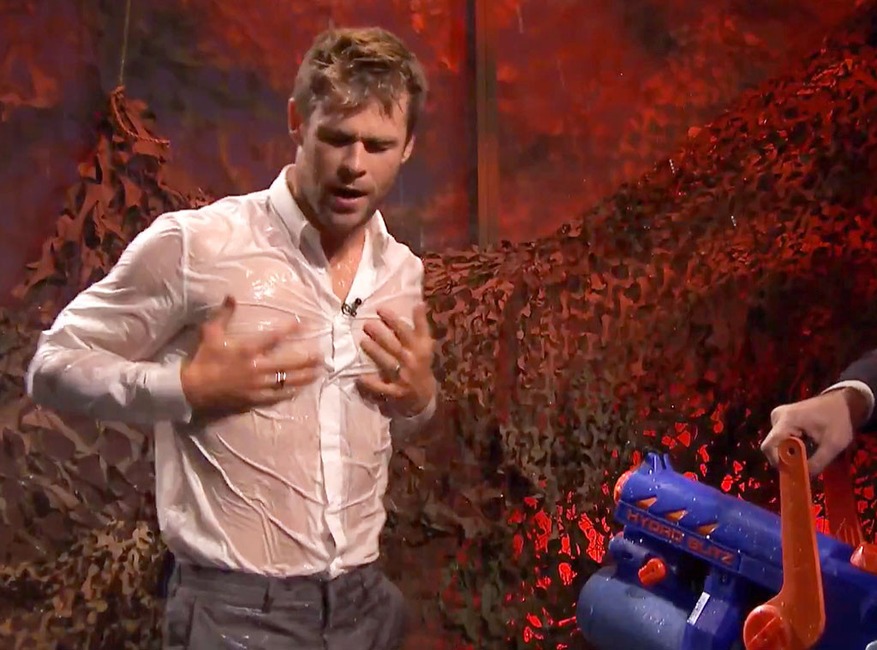 YouTube
Woo, Spring Break!
We know this isn't a shirtless photo, but Hemsworth's face while getting wet on The Tonight Show Starring Jimmy Fallon is too amazing not to show you.
Article continues below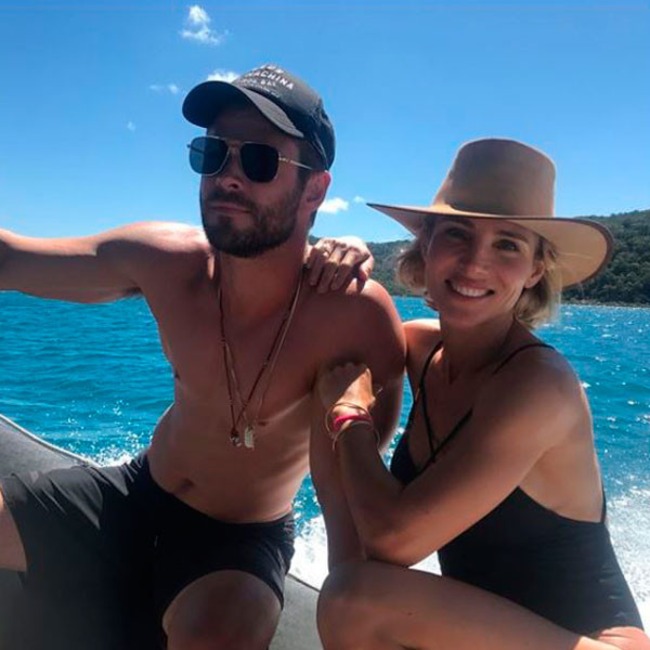 Instagram
Just Beachy
A perk of Hemsworth living in Australia? There are more opportunities to see him shirtless at the beach or just because.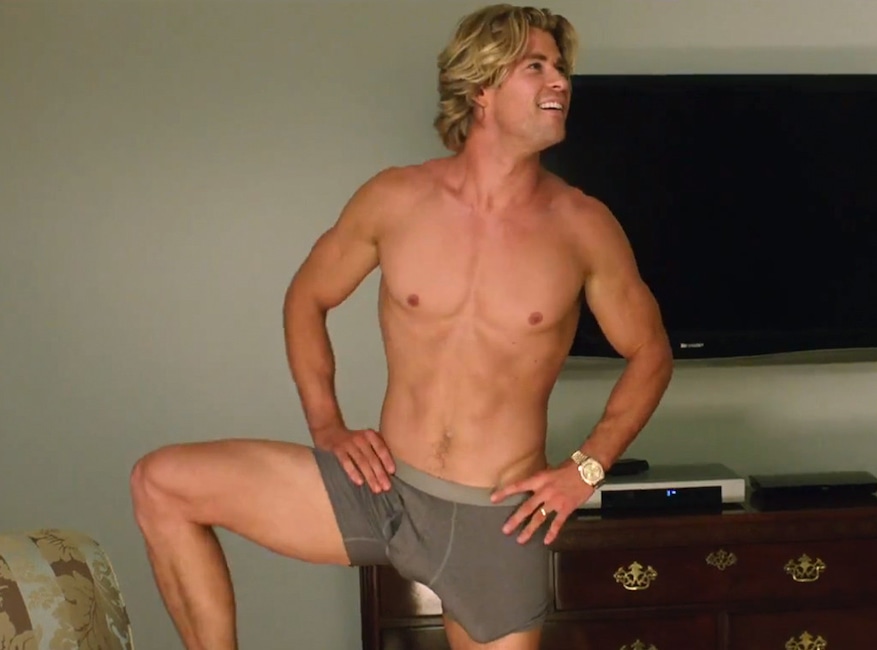 YouTube
Oh, Hello There!
The 34-year-old actor might not be the lead in Vacation, but he definitely makes himself known. A little too much if we're being honest. At least his tan torso can distract you from the rest of his…assets.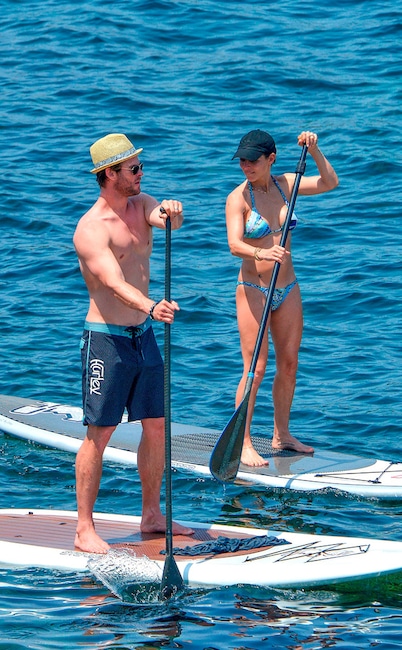 BACKGRID
Paddle Board Fun
Whether it's hanging out on the beach or paddle boarding with his wife, the Avengers star knows how to make the trunks-only wardrobe look good.
Article continues below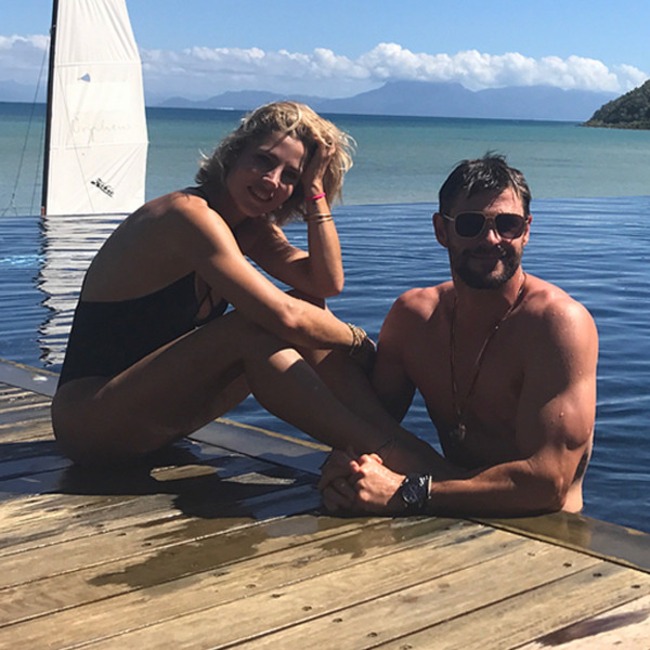 Instagram
Welcome to the Gun Show
How much does it cost to get two tickets to this gun show?!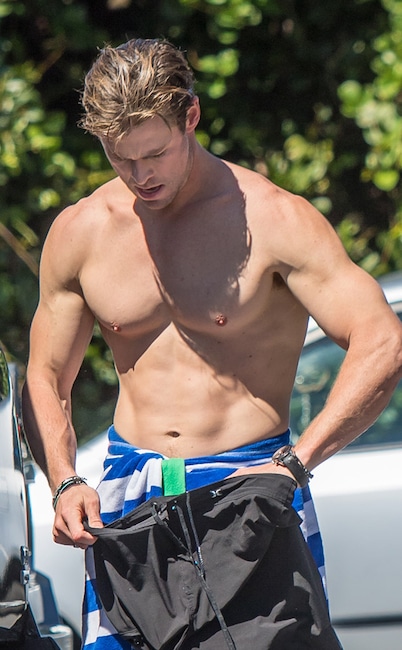 Diimex
Towel Change Champ
Leave it to Hemsworth to make a simple towel change look like a masterpiece. Sorry, is that too much? Ya, we didn't think so.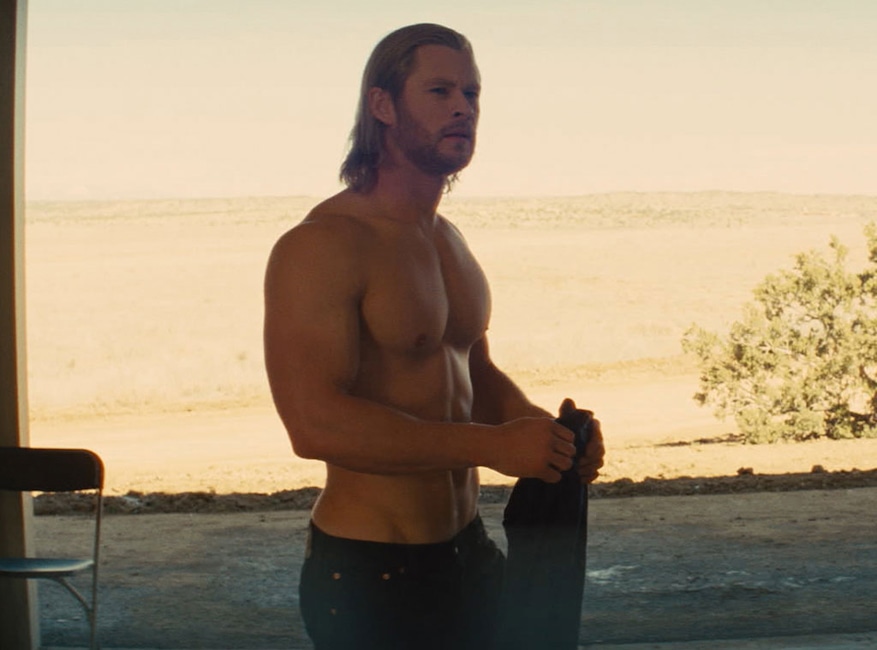 Zade Rosenthal / Marvel Studios
No Shirt? No Problem
Throughout the Thor films Hemsworth seems to live by the "shirt optional" motto and we're not complaining.
Article continues below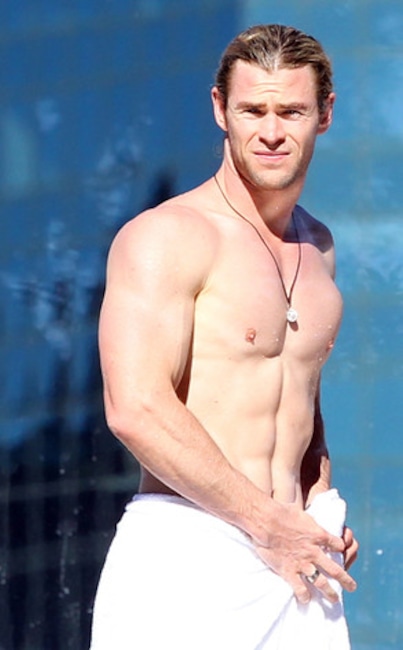 Blue Wasp/Grey Wasp/Splash News
Ab-tastic
As Hemsworth walks poolside we're instantly reminded we need to get to the gym ASAP.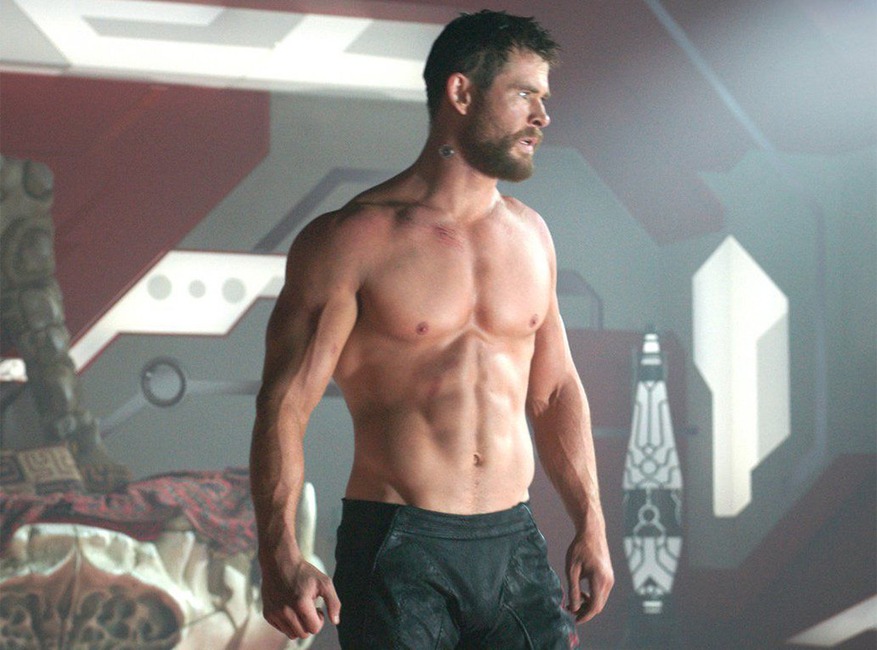 Chiseled Chris
There are a lot of movies where Hemsworth plays Thor, but our favorites are the ones where he takes off his shirt and shows his superhero bod. It's true.
Source: Read Full Article