Everything You Need to Pull Off the Ultimate 'Squid Game' Costumes
The way Squid Game completely took over the internet last year with its deranged premise of forcing money-strapped contestants to win children's games for a ~huge~ cash prize… or die trying was rather insane. And to be honest with you, even though the show was a lil gory, to say the least, we can't wait to see what newness the second season has to offer. But since Netflix hasn't dropped the official release date for the K-drama hit yet (sigh), we're left to look to all the crazed moments and characters from season one for some Halloween costume inspo.
So if you're anything like us, who just can't seem to shake the show's phenomenon and are interested in channeling a character this spooky season, you've come to the right place. Whether you're coordinating a group costume with your pals or just going solo, we got everything you need to create some pretty spot-on costumes. From the murderous robot doll to the Front Man who's calling all the shots, below, you can find some helpful tips and everything you need to copy the recognizable looks and characters from the show.
The Players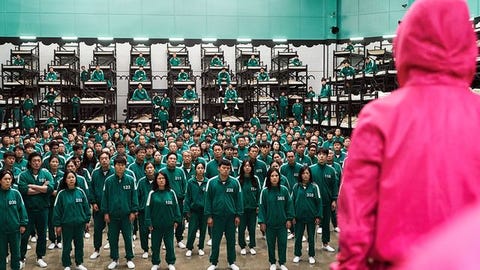 Be one of the players with a green tracksuit (this one from Amazon already has a number on it!), a crisp white T-shirt, and white slip-on Vans. Easy, right? Or you can opt for an Adidas tracksuit and use iron-on numbers to achieve the look.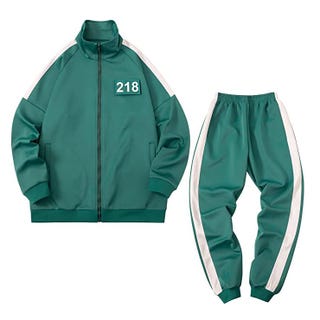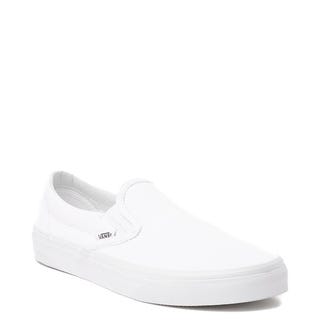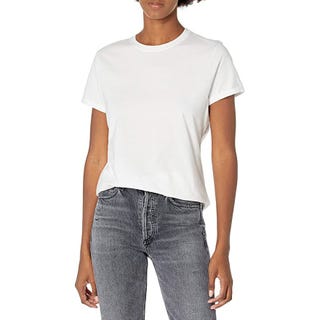 The Guards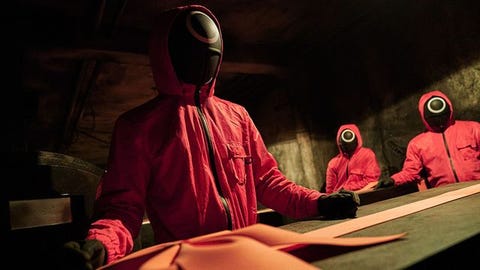 Obvi, the guys in red keep everyone in line, and they also have very creepy mesh masks with geometric shapes that add another level of mystery to them. Wear a jumpsuit in the same shade and then get the below mask to replicate their menacing look. This set of masks from Amazon comes with three so you and your buds can all be guards together. And if you really wanna take it to the next level, think about wearing some combat boots and a black utility belt to really pull the look together.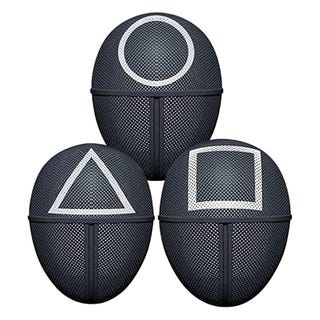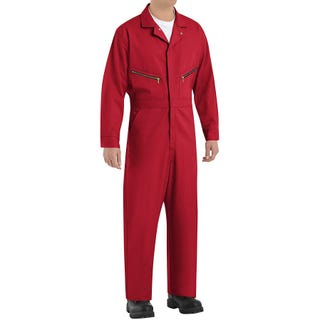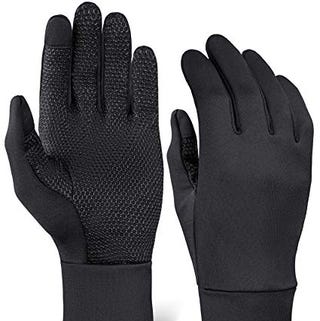 The Doll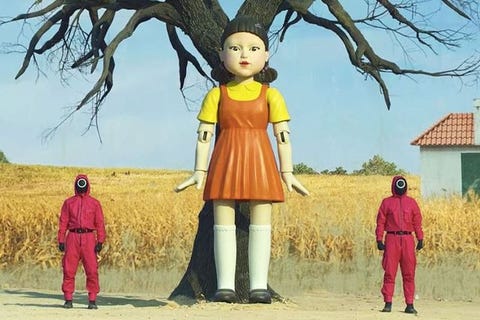 Okay, this giant robot doll is all kinds of terrifying, but she does have a cute 'fit though! Copy her ensemble with a yellow button-up short-sleeve, an orange dress, calf-high socks, and black flats. A doll-like makeup look using blush and fake eyelashes for this would also help pull it off.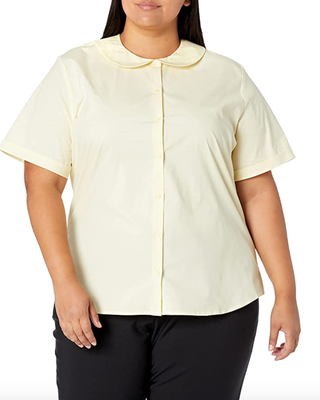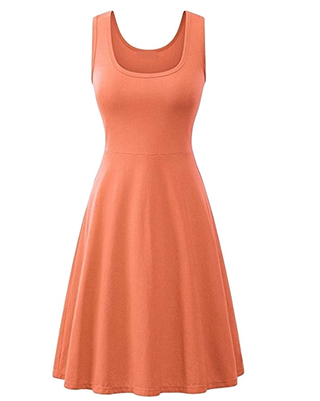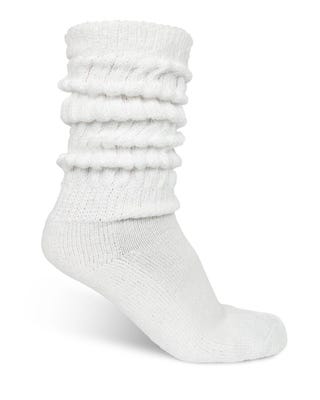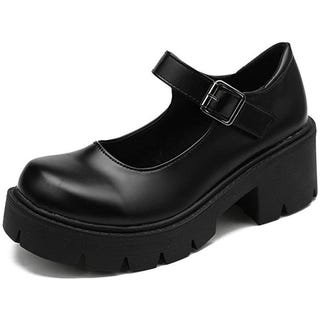 The Front Man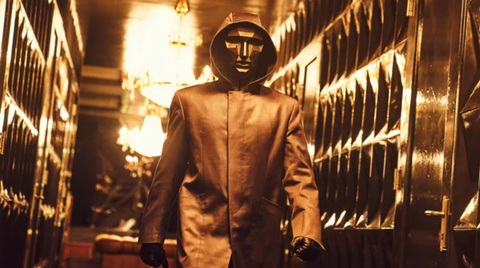 If you wanna be the man who's running the show behind the scenes, wear a similar outerwear piece and the same face mask. Accessorize with gloves and a fake prop weapon if you want to go all in.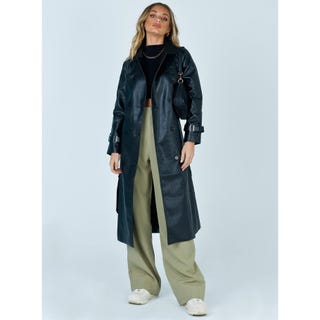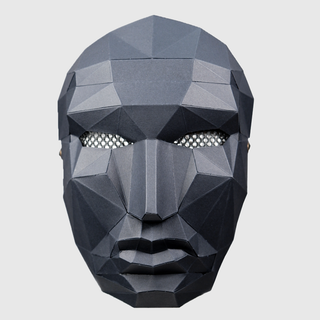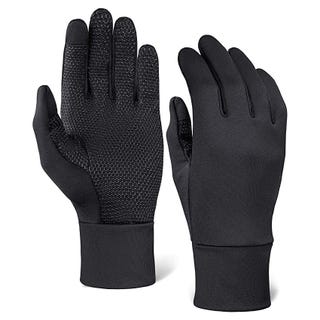 Source: Read Full Article