6 Rules Social Media Has Taught Us About Dressing For a Music Festival
Attention, festival folks! We've partnered with Starbucks® to share the ins and outs of dressing like a true festival veteran. Spoiler: it involves more than just your clothes.
If you're packing for an upcoming music festival, we don't need to tell you that the best style inspiration comes from Instagram. From seeking out hair and makeup ideas to getting a sense of what kind of pieces to wear (and not wear) for a festival's specific vibe and climate, there is perhaps no better place to scope out the dos and don'ts than your feed. We're no stranger to this strategy. In fact, we've gleaned our fair share of tips over the years simply from scrolling through photos of influencers, off-duty models, and It girls. Ahead, get our take on the good, the bad, and the just plain cool.
1. Go For Comfortable Shoes
Fashion girls everywhere are breathing a sigh of relief now that we've finally moved past wearing impractical footwear to music festivals. In 2019, it's cool to be comfortable! Take notes from your favorite style stars and leave the heels, wedges, and flimsy sandals at home, opting for walkable shoes instead. And as luck would have it, the most festival-friendly shoes also happen to be the season's trendiest. We're talking sporty sandals, chunky dad sneakers, and cowboy boots. Now, you can be stylish and practical.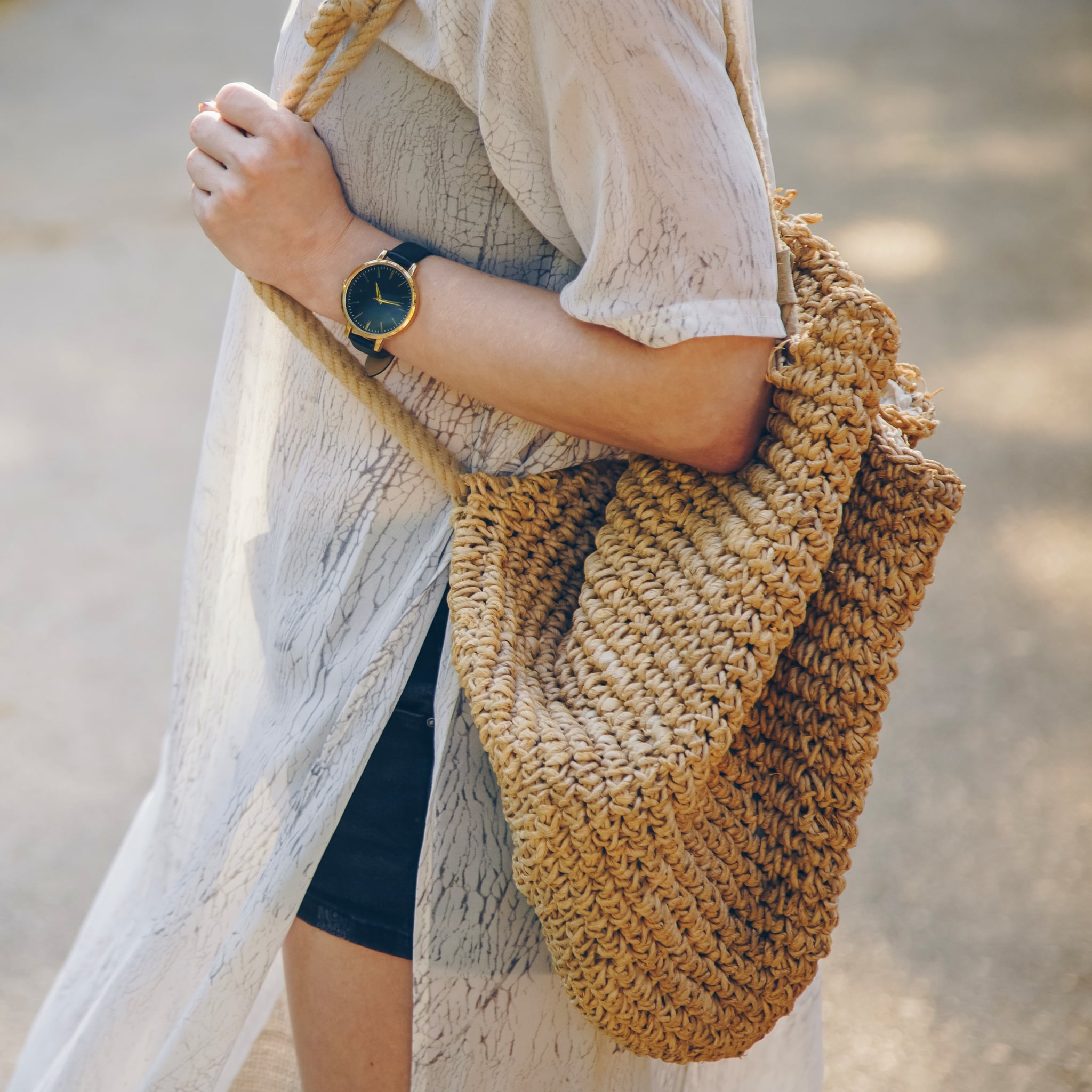 Image Source: Shutterstock
2. Carry a Hands-Free Bag
Nothing is more annoying than lugging a bag around from stage to stage, all while trying to dance and capture the best moments on your phone. Enter: the hands-free bag. From belt bags (worn traditionally or slung crossbody) to mini backpacks to crossbody bags to even phone chains and lanyards, the style set is getting creative with how they're carrying around their must haves.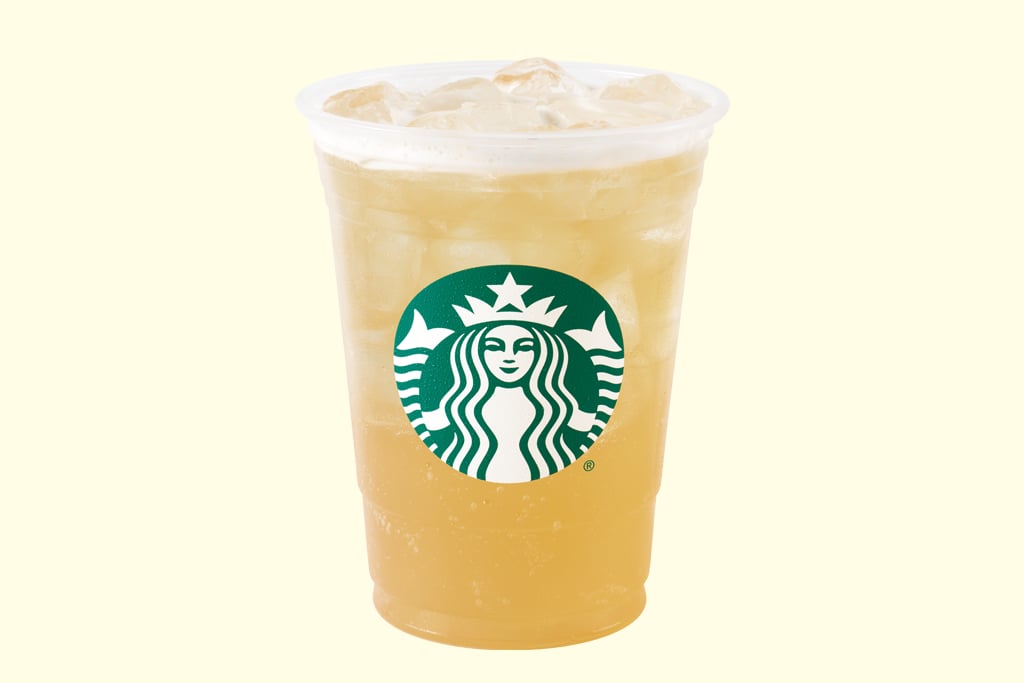 Image Source: Starbucks
3. A Refreshing Drink Is the Ultimate Feel-Good Accessory
We know the Instagram crowd is all about staying healthy, and it's no different at music festivals. With drinks considered an outright fashion accessory these days, opt for a light and delicious pick-me-up, like a Starbucks® Iced Green Tea Lemonade. With ingredients like mint, lemongrass, lemon verbena, and lemonade, it's incredibly cool and refreshing, and makes for the perfect feel-good moment.
4. Sunglasses Are an Important Element
Take a look at any stylish festivalgoer and you'll immediately notice one thing about her outfit: a pair of killer sunglasses. This small accessory makes a mighty impact and can transform even the most basic #OOTD. Our favorites? Tiny cat-eye shapes or playful candy-colored lenses.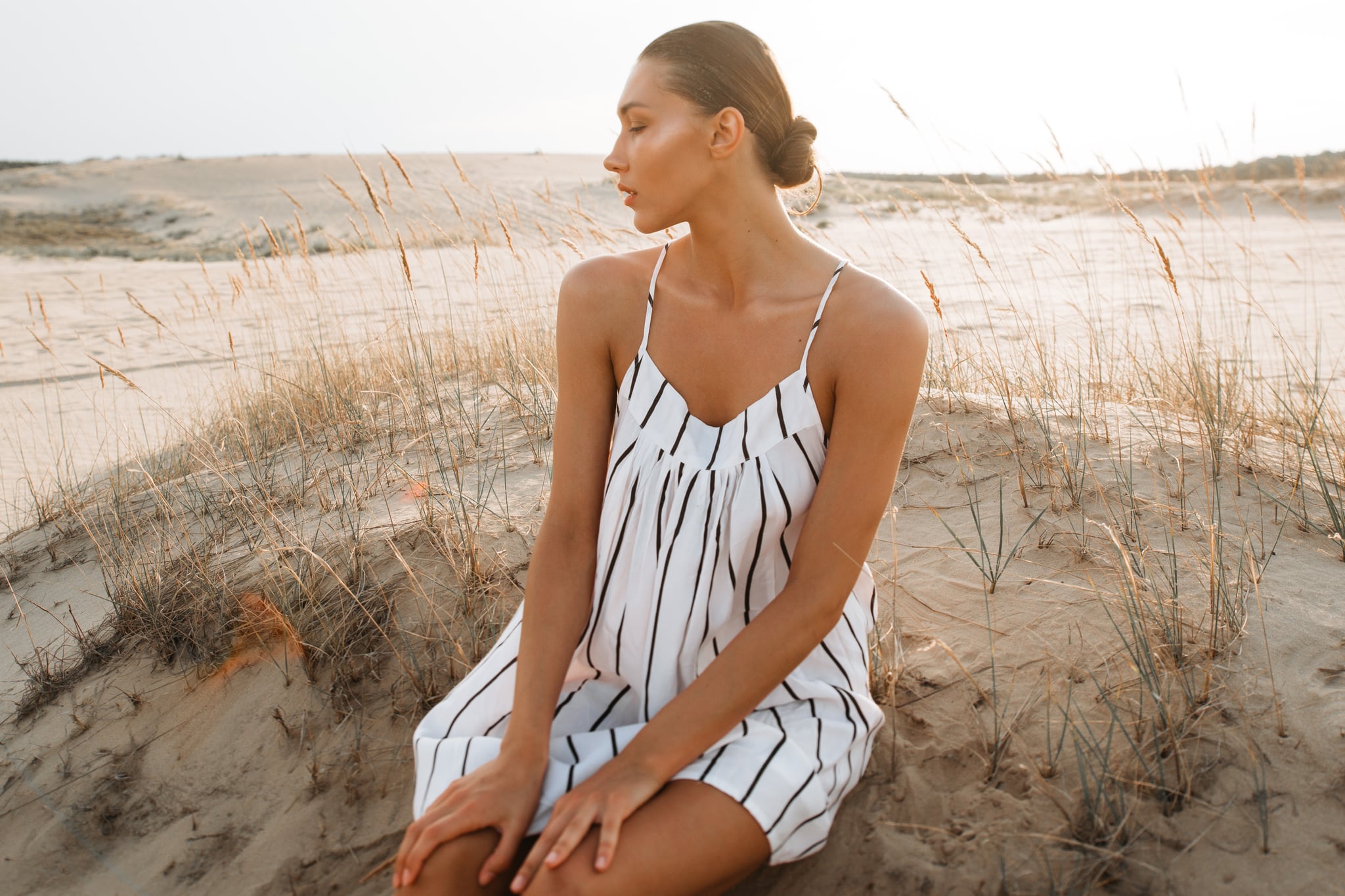 Image Source: Shutterstock
5. Make Your Hairstyle Work For You
Just like your accessories, your hairstyle can play an important visual role in your overall look. But the style savvy take it one step further by sporting a 'do that looks cool and keeps them cool. Think about it: there's a reason you see so many braids and updos popping up at music festivals — they keep your hair off your neck and out of your face. A few styles we've seen popping up include space buns, reverse fishtail braids, and bubble ponytails.
6. Don't Forget the Layers
If there's one lesson many festivalgoers have learned the hard way, it's forgetting the layers for when the sun goes down. Don't repeat their mistake, and make sure you bring a layering piece or two to keep warm at night. A denim or leather jacket is a festival staple, but you could also opt for a chunky cardigan or oversize flannel shirt. You'll look like a true veteran!
Source: Read Full Article