What We Know About Floribama Shore Season 5: Release Date, Cast And Nilsas Pregnancy Explained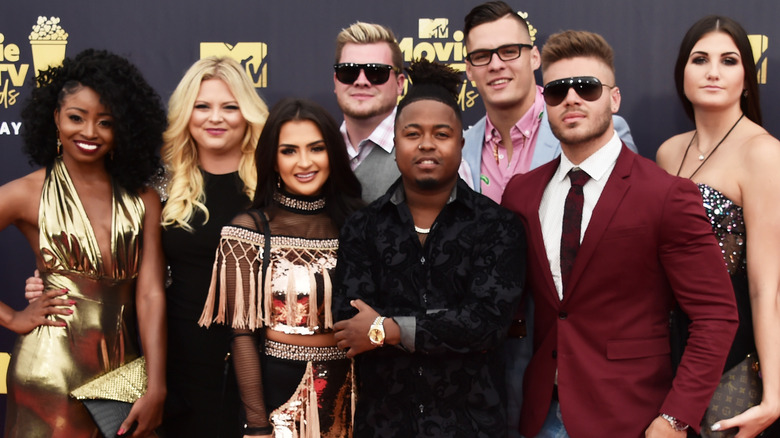 Though it's not likely that anybody asked for one, MTV has created a show that mirrors some aspects of the infamous reality television show "Jersey Shore." "Floribama Shore," which premiered in 2017, covers the tumultuous ups and downs (which, of course, include excessive amounts of partying) of eight roommates, per Cosmopolitan. Originally, the show took place along the beaches lining the Florida Panhandle, though, in the past few seasons, the group of roommates has trekked to locations like Missoula, Montana and St. Pete Beach in Florida.
Over the course of each season of the show (there are four to date, with the last premiering in February), the "Floribama Shore" cast members get in trivial arguments, drink and party to excess, and work (to put it very loosely) as beach staff. Essentially, "Floribama Shore" is the southern version of "Jersey Shore." Read on to learn more about the fifth season of the show, including when it is set to be released, the cast members involved, and the details surrounding cast member Nilsa Prowant's pregnancy.
The cast may have moved on from Floribama Shore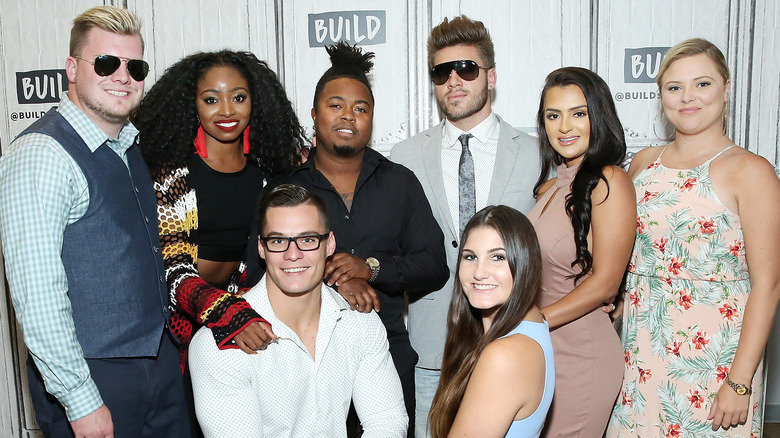 At this point, no plans for a fifth season of "Floribama Shore" have been announced. Given the current circumstances of several cast members involved in the show, a fifth season might be difficult to pin down. It's likely that many of the cast members are getting ready to move on from the show, as Nilsa Prowant has a newborn baby and impending marriage, Candace Rice has been asked to co-star in a film, and Gus Smyrnios has spoken about his reluctance to come back to the show for another season in the past, according to Screen Rant.
Back in April, Smyrnios, who struggled through various conflicts in the show, promoted the fourth season of "Floribama Shore," though he made it pretty clear that he was not keen on appearing in future seasons of the show. "New episode tonight but I'm done posting about and acknowledging the show," Smynrios captioned a photo of himself giving the middle finger on Instagram, according to CheatSheet. "They can f*** with someone else for a change and exploit someone else's mental s*** while purposely trying to p*** them off for entertainment."
Given the tenuous nature of the show's cast members, it's unclear if MTV will pick "Floribama Shore" up for another season.
The fifth season will likely feature a few new faces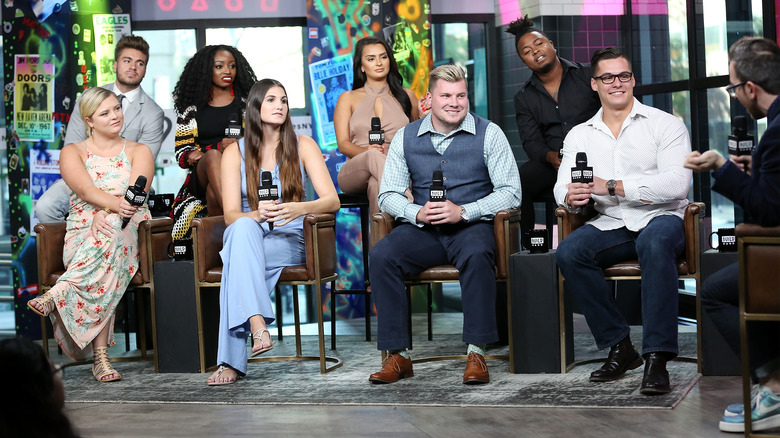 The first three seasons of the show featured Jeremiah Buoni, Codi Butts, Kortni Gilson, Aimee Hall, Kirk Medas, Nilsa Prowant, Candace Rice, and Gus Smyrnios, according to Screen Rant. Kortni Gilson decided not to return for the fourth season after experiencing mental health issues related to a past trauma. While speaking with Dr. Drew Pinsky, Gilson revealed that she was a victim of a sexual assault at an earlier point in her life and that she had to step away from the show in order to focus on her improving her mental health, according to MTV. While cast member Mattie Lynn Breaux attempted to fill in Gilson's place on the show, viewers disliked her history of drunk driving and she also exited the show citing concerns for her mental health, per Reddit.
In tandem with Smyrnios' dissatisfaction with how he was portrayed on the show and Prowant's new family, it's likely that, if a fifth season is to occur, that it will feature a few new cast members.
If you or anyone you know has been a victim of sexual assault, help is available. Visit the Rape, Abuse & Incest National Network website or contact RAINN's National Helpline at 1-800-656-HOPE (4673).
Prowant encountered issues with her pregnancy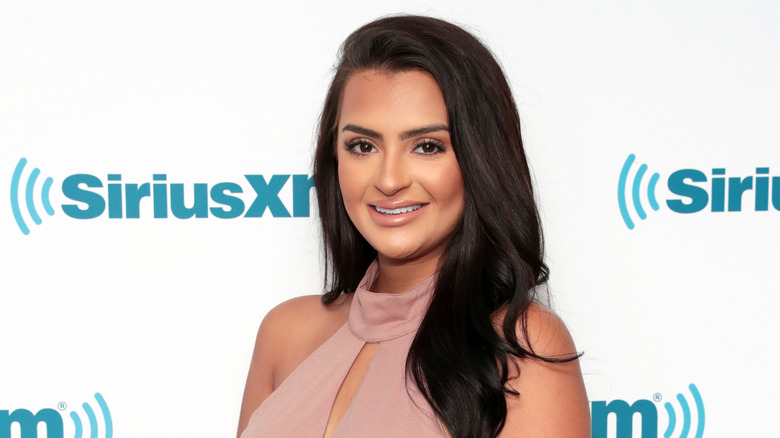 In May, "Floribama Shore" cast member Nilsa Prowant revealed that she had welcomed her first child, son Gray Allen Gazda, into the world in an Instagram post. Gray's father is Gus Gazda, whom Prowant became engaged to in January, per People Magazine. Previously, Prowant dated fellow cast member Gus Smyrnios. "[T]his is everything I have always wanted, a family of my own with the man of my dreams," Prowant wrote in the Instagram post.
Prior to giving birth to her son, Prowant revealed that she had been diagnosed with polyhydramnios, a condition that occurs when there is too much amniotic fluid around the baby in the uterus. "Sounded super scary so of course I googled. [S]houldn't have done that. BUT They said that they did not find anything wrong with baby G, but they do think it could be something with me. Possibly late term gestational diabetes. .. so I'm back at the specialist today to try to get a better understanding of what's going on and to check on baby Gray!" Prowant wrote in an Instagram post.
Months after giving birth to Gray, Prowant seems to be reveling in her new role as a mother.
Source: Read Full Article