These Photos of "The Sex Lives of College Girls" Cast Make Us Want to Relive Undergrad All Over Again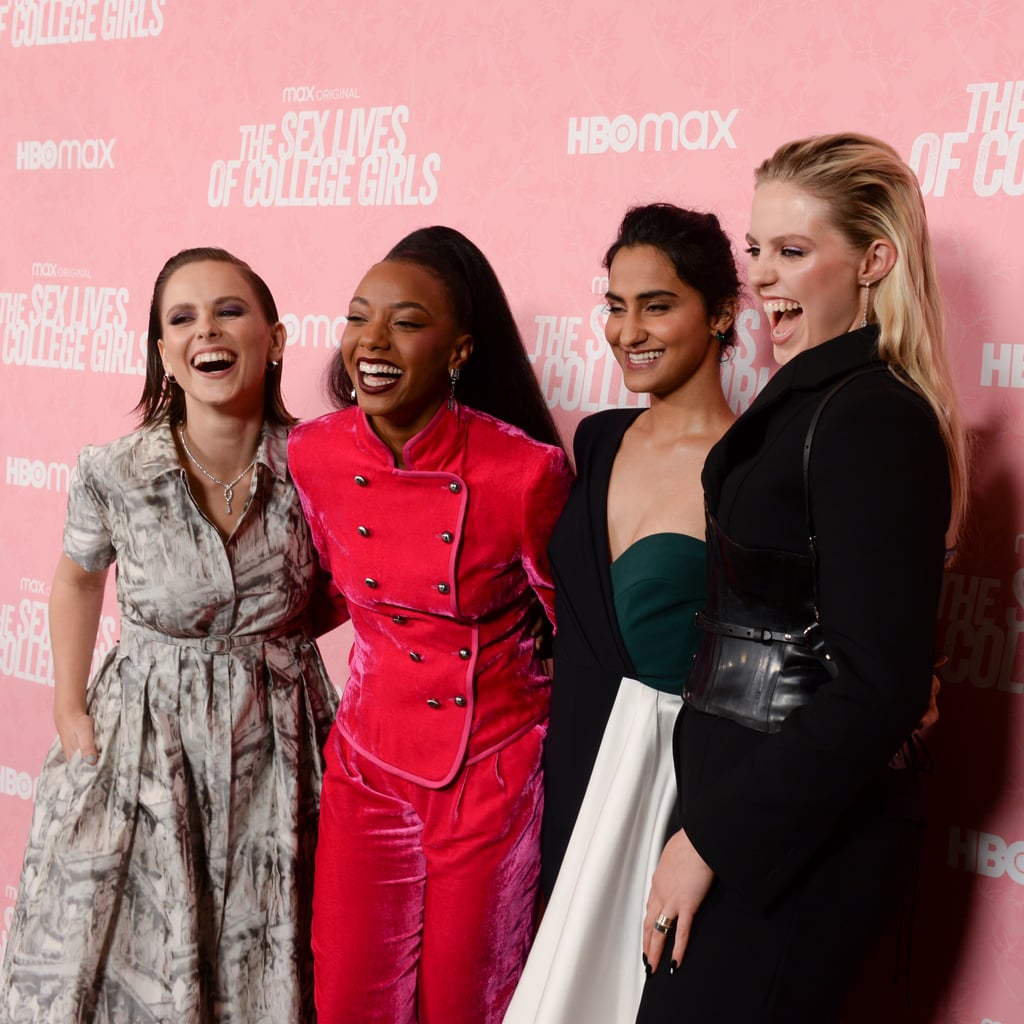 These Photos of "The Sex Lives of College Girls" Cast Make Us Want to Relive Undergrad All Over Again

Let's face it, watching "The Sex Lives of College Girls" kind of makes us want to redo our college experience all over again. The hit HBO Max series, which returned for season two on Nov. 17, follows the lives of four young women — Pauline Chalamet (Kimberly), Amrit Kaur (Bela), Reneé Rapp (Leighton), and Alyah Chanelle Scott (Whitney) — as they navigate love, life, and friendship during their freshmen year at the prestigious Essex College.
On the show, the quirky foursome starts out as just suitemates, but the actors — including Christopher Meyer, Ilia Isorelýs Paulino, and Lauren "Lolo" Spencer — seem like one big happy family in real life! And they're just as passionate about how their show is dismantling the age-old tropes about women and friendship. "Many women know that female friendships are like, the most important thing," Chalamet told Insider in a November 2021 interview. "There's a real intimacy that's created. The show does a really good job of depicting that because there's a way that you share in a group like that, there's a way you open up and we don't really see it that much."
Just like college, the Mindy Kaling-created series isn't without its fair share of drama and wild adventures. So, of course, we're excited to see what other kind of mischief the girls get into this season. Ahead, check out some fun photos of the cast hanging out together.
Source: Read Full Article