Nick Lachey and Vanessa Minnillo play rock paper scissors to solve conflicts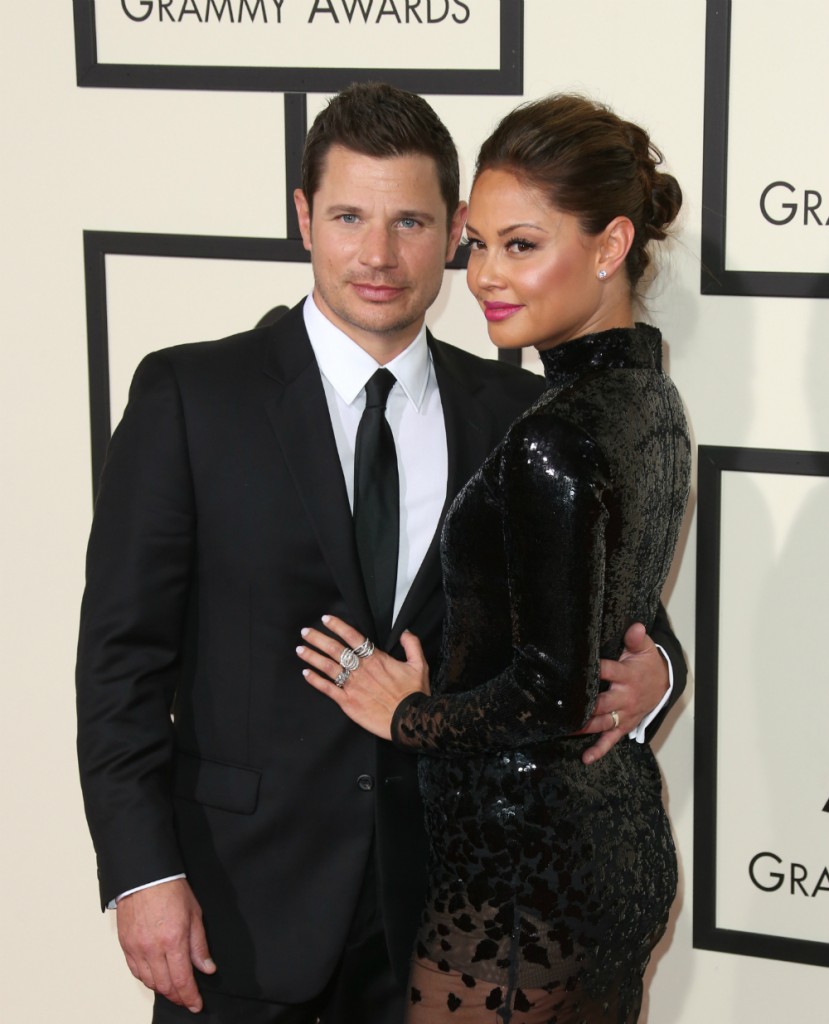 Confession time: throughout all of Kaiser's reporting on Jessica Simpson's book promotion, I could not figure out why I kept seeing Nick Lachey and Vanessa Minnillo everywhere as well. I thought the two were connected. But now I know they are promoting a dating series they're hosting called Love Is Blind. That's some… coincidence. While on People Now, the couple talked about conflict resolution and joked that they relied on Rock Paper Scissors to declare a winner.
Nick and Vanessa Lachey have quite the unorthodox method for decision-making in their marriage.

Speaking to PEOPLE Now on Tuesday, the couple and hosts of Netflix's innovative new dating series Love Is Blind said that communication has been key for their marriage of 11 years.

"I don't let it fester, he doesn't let it fester," said Vanessa, 39. "We speak our minds. Sometimes you have to walk away…"

"Don't lie, it's all about rock paper scissor," interjected Nick, 46.

After the pair performed two quick games of rock paper scissor, which was won by the former 98 Degrees singer, Vanessa said that they typically use that to make decisions about their three children: sons Phoenix Robert, 3, and Camden John, 7, and daughter Brooklyn Elisabeth, 5.

"I'll be like, 'Who's going to pick him up today? All right, you got it,' " Vanessa said.
The mother of three reiterated the importance of communication in their marriage. "I know that sounds cliche, but he isn't a mind reader. I'm crazy, I go from hot to cold, happy to sad."

"I never noticed," Nick joked.

"He's literally like, 'I wanna be there for you, but I don't know how,' " she said. "And I'm like, 'Let me tell you what's going on right now. I have this going on with this, I feel this from the kids, and I want this from you.' And he's like 'Okay, let's work on this'. Otherwise, how is he supposed to know that? And vice-versa."
[From People]
Who doesn't use Rock Paper Scissors to decide who's picking up the kids? That's like Marriage 101. And it sucks, too, because I never win. Never. But yes, RPS is best left for who has to cook dinner and not whose mother is more invasive in the marriage. As for the real advice, I like what Vanessa is saying. Letting something fester long enough will make it unmanageable. Things got much easier when I stopped assuming everyone around me could read my mind. I'm not quite as crazy about Nick's passive-aggressive, "I never noticed," response, though. I like jokes too, but maybe let your wife make a valid point on live TV without being condescending.
Vanessa went on to talk about vacationing with their three young kids and how overwhelming it was. I don't have three kids so I will reserve comment on how hard it is to entertain that many on vacation, but she also mentioned all the phones nearby. She said they have to worry about how they manage their kids in public because anyone can be filming them. Tomorrow it's "Vanessa Lachey freaked out on her kids!" when in reality, she was just trying to get them to not lick the ice cream off the pool deck. And if they have a nanny manage their kids to avoid these public moments, then the story is they aren't raising their own children. Honest to God, I could not parent if I had to answer to the internet for every bad moment. In this one area, I really do feel for celebrity parents.
You can watch Nick and Vanessa's People Now clip below. CB and I were quite impressed how fast they are in RPS. Maybe that's the key to winning, confuse them with you deftness.
— People (@people) February 12, 2020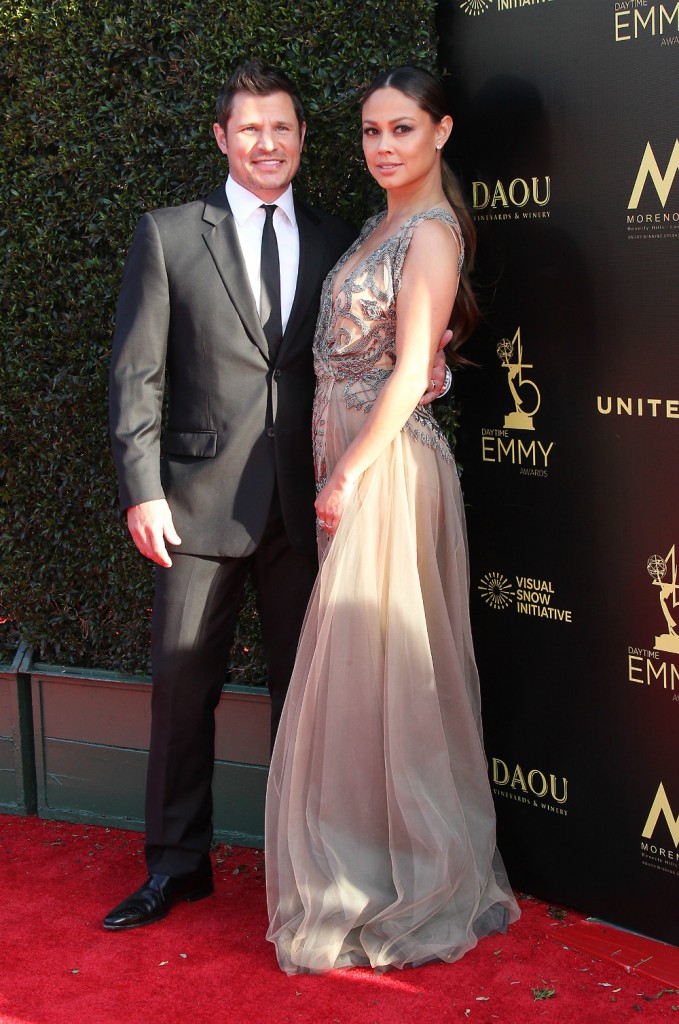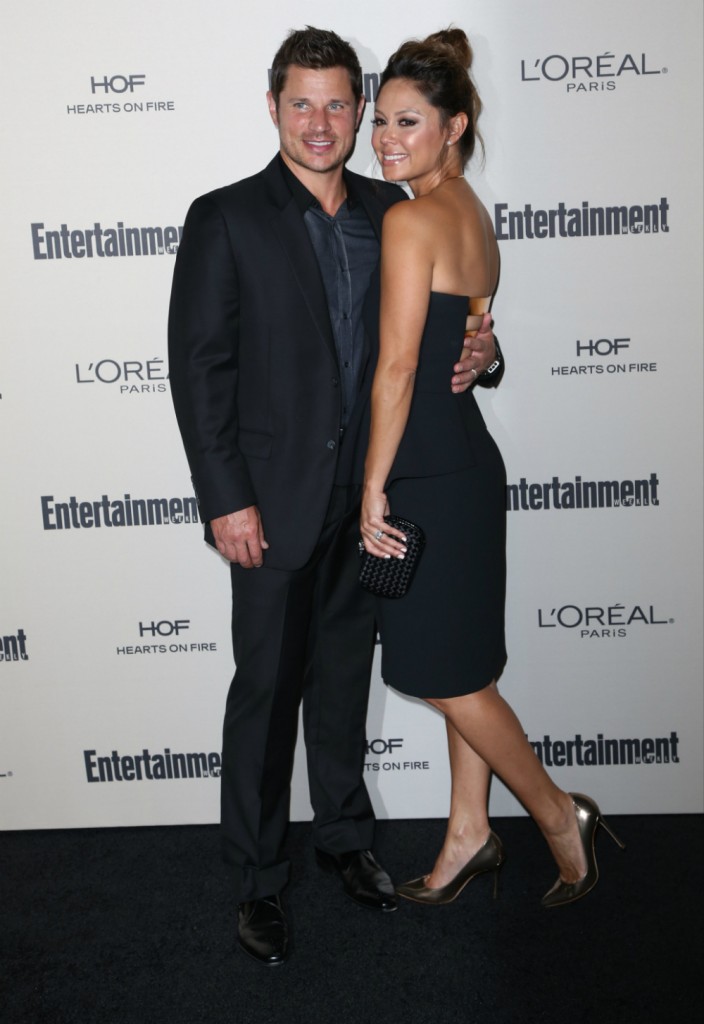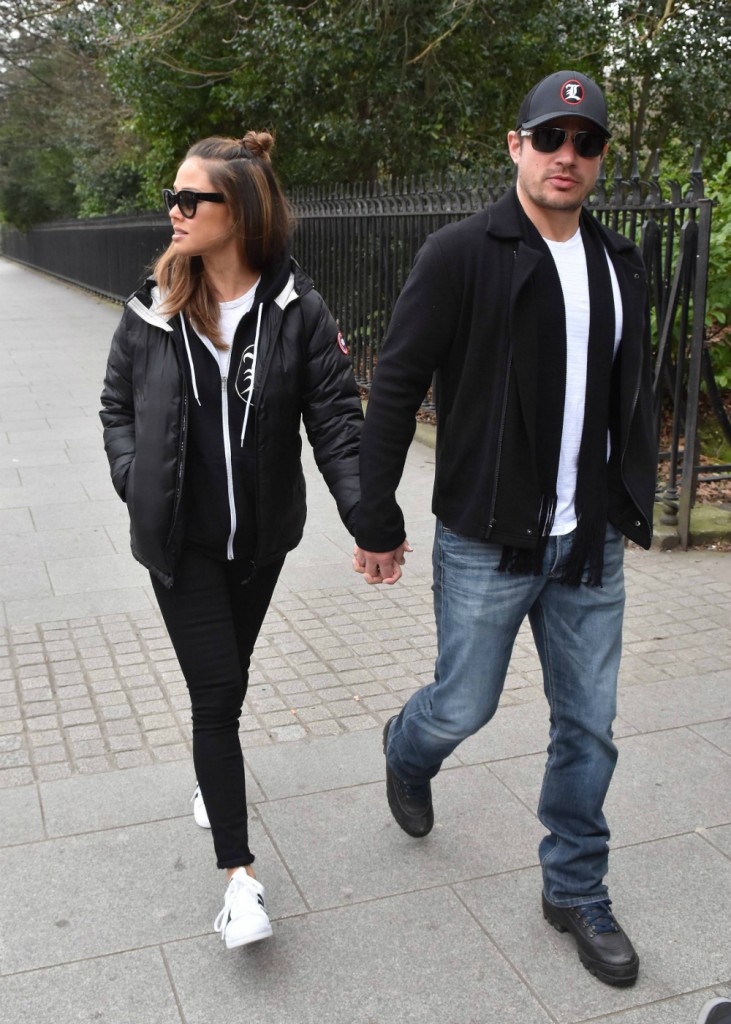 Photo credit: WENN/Avalon and Twitter
Source: Read Full Article