Irina Shayk Said She Wanted a "Quiet" Life With Bradley Cooper Months Before They Split
As of last night, Bradley Cooper and Irina Shayk are officially over, according to a People report. After four years of dating, they decided to call it quits for reasons which are about to be a lot more clear in just a second. For the record, this apparently has nothing to do with Lady Gaga or the insane chemistry she and Bradley had during all that A Star Is Born madness. No, after looking back on some of Irina's past interviews, it seems she wanted a totally different lifestyle than she's been living these past few months.
Before ASIB, Bradley, Irina, and their 2-year-old daughter kept their lives on the DL, and Bradley and Irina never really talked about their relationship publicly. In February, Irina said something about being a celebrity that might give a little more insight into their breakup.
She told Glamour UK, "I have a lot of friends who share a lot of their personal life on Instagram or social media, very publicly. I admire it and I think it's great–but I think it's all about personal choice." Then she added, "Because my work requires me to be out there, I just decided my personal life will be quiet. That's why it's called personal, because it's something for you and your family, and I feel happy with it."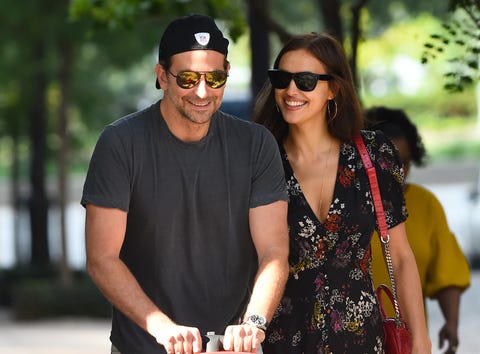 Obviously Irina's been in the spotlight way more than she usually is what with all the ASIB hype and supposed drama, so it's understandable that she'd want to go back to the "quiet" life she knew before, if that's even the case here.
All that said, B. Coop and Irina are apparently still living together and "amicably working out how to share custody" of their daughter.
Source: Read Full Article