Glee's Jenna Ushkowitz Reveals She's Engaged — See The Gorgeous Ring HERE!
After celebrating her two-year anniversary with boyfriend David Stanley only a month ago, Jenna Ushkowitz is engaged!!
The Glee alum made the announcement on Instagram, posting a selfie on Sunday featuring her fiancé, their adorable Frenchie Bear, and her gorgeous engagement ring (above, inset)! Along with the beaming photo, Jenna wrote in the caption:
"Yes, a million times, yes"
Her soon-to-be hubby uploaded the same pic, writing "Yes ❤️❤️❤️." See the happy couple's engagement photo (below)!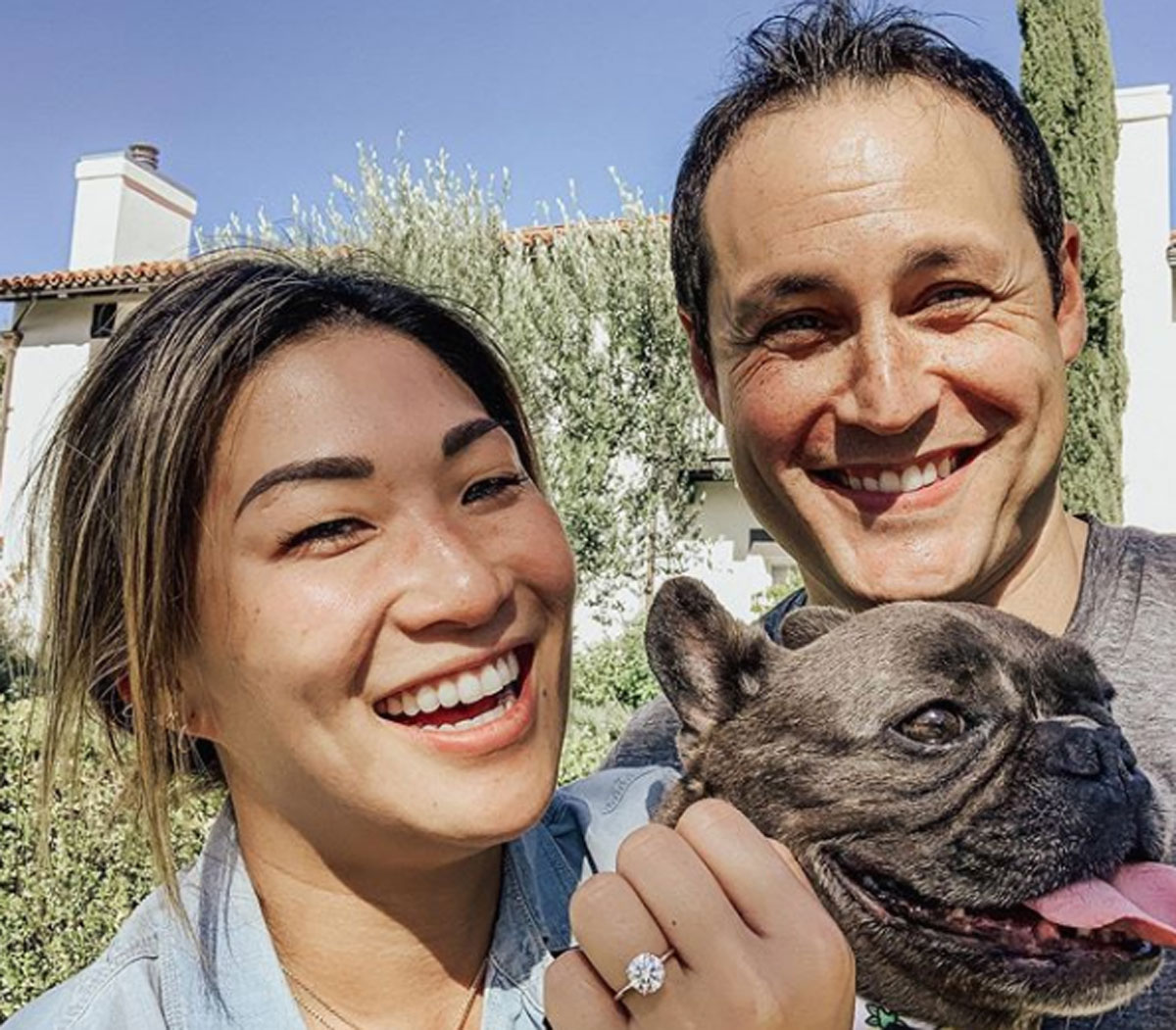 The 34-year-old's famous friends gushed about the announcement, flooding the comments section of her IG post with well wishes for the actress. Possibly the most hyped of them all was Demi Lovato, who actually starred on Glee with Jenna for some time!
The Confident singer reacted in all caps and with many exclamation marks, sharing:
"OMG JENNNAAAAAAA!!!!!!!! I'M SO HAPPY FOR YOU."
Demi, who actually got engaged to actor Max Ehrich on July 22, continued:
"DOUBLE SOON TO BE MARRIED ENGAGED COUPLES DATE SOON ASAP."
Another of her engaged pals, Sarah Hyland, also freaked over the news:
"HOLY S**T!!!! YES!!!!! IT'S F**KING GORGEOUS 😍😍😍"
Nina Dobrev commented on the IG with loads of emojis, too, exclaiming:
"Jenna!!!! Congrats!!!"
Even Ushkowitz's former co-stars, Harry Shum Jr. and Kevin McHale, chimed in. The former gushed:
"Congrats!!!!!🎊🎉🍾🎈 💒"
Meanwhile, McHale was basically freaking out:
"I WILL NEVER HAVE ENOUGH WORDS TO EXPRESS MY HAPPINESS FOR YOU!! HAPPY TEARS ARE WELCOME!"
It's uplifting news after what's been nearly a month of heartbreak. As Gleeks know, Ushkowitz's friend and fellow castmember Naya Rivera tragically passed away during a boating trip with her 4-year-old son Josey. The singer and actress went missing on July 8 only for divers to recover her body days later. Jenna was among Naya's friends and family praying at Lake Piru when the 33-year-old was found.
Remembering their bond, Jenna penned a heartfelt tribute to Naya on July 13, writing on social media:
"There are no words and yet so many things I want to say, I don't believe I'll ever be able to articulate exactly what I feel but… Naya, you were a ⚡️ force and everyone who got to be around you knew it and felt the light and joy you exuded when you walked into a room. You shined on stage and screen and radiated with love behind closed doors. I was lucky enough to share so many laughs, martinis and secrets with you."
She continued about the ebbs and flows of their relationship, while sharing her love for Josey and the Riveras:
"I can not believe I took for granted that you'd always be here. Our friendship went in waves as life happens and we grow, so I will not look back and regret but know I love you and promise to help the legacy of your talent, humor, light and loyalty live on.
You are so loved. You deserved the world and we will make sure Josey and your family feel that everyday. I miss you already."
It's a heartbreak not many of us know, but it's clear Jenna is surrounded by loved ones during this difficult time.
Congrats to the happy couple!
Related Posts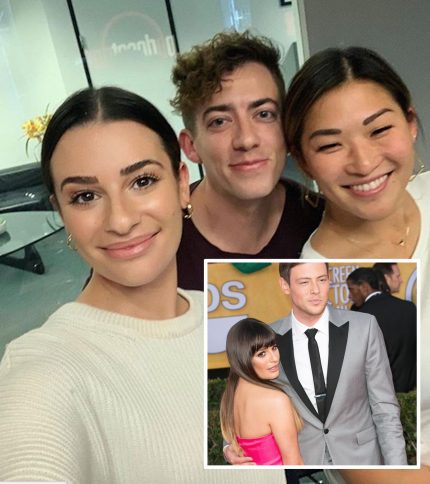 Source: Read Full Article