Donald Trump has been banned for life from SAG-AFTRA following his withdrawal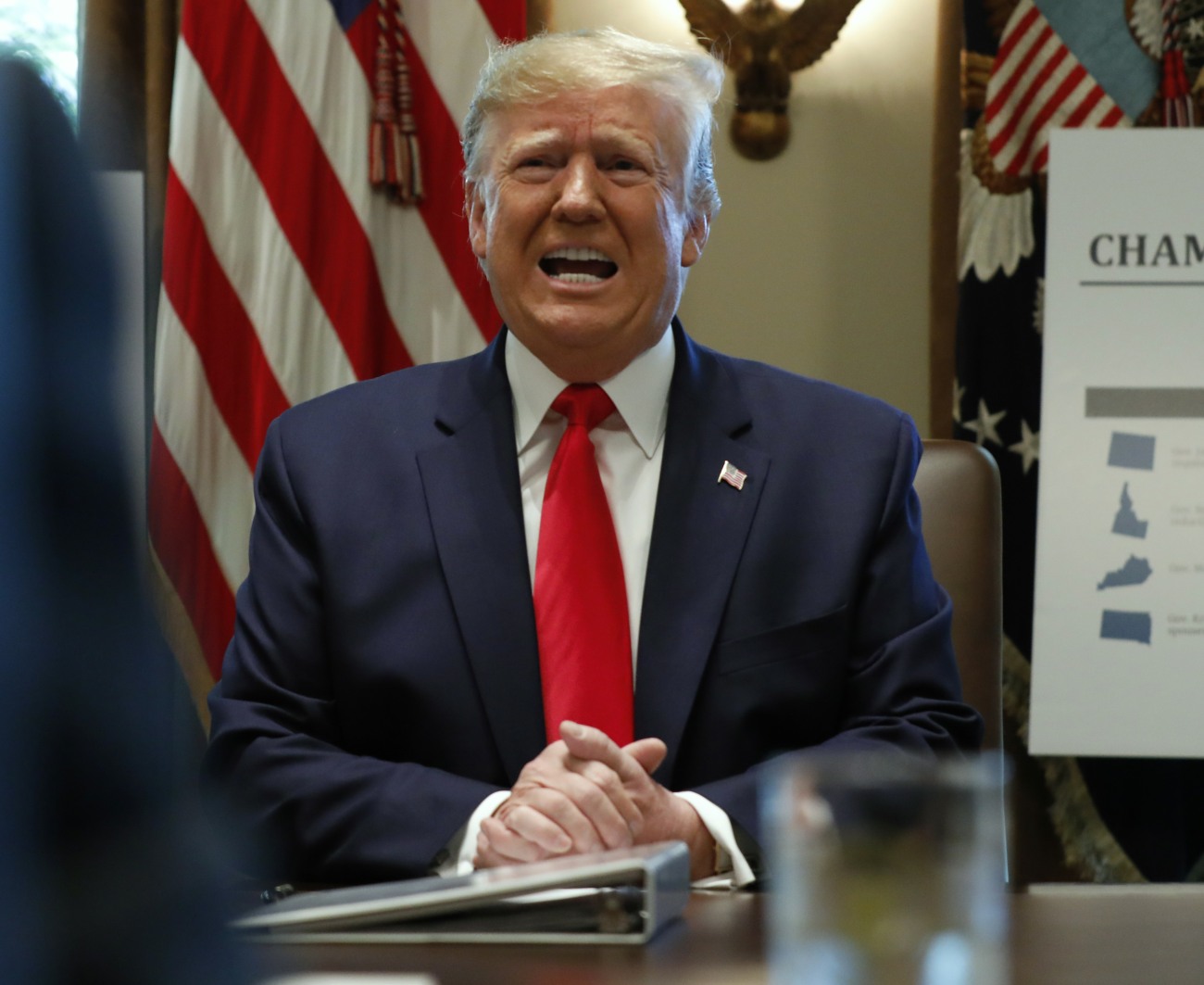 This week, Donald Trump's impeachment trial will begin and there's a lot of news about that, especially because over the weekend, we had the one-month anniversary of the Capitol siege, which was provoked and incited by Trump. In the lead-up to his Senate trial, Trump is more concerned about other things though. For example, SAG-AFTRA is being mean to him! SAG-AFTRA, the actors' union, planned to hold a hearing to remove Trump from the union following the Capitol siege. Last week, Trump wrote a sniveling letter to the union, removing himself. SAG-AFTRA's board still made a move to ban Trump from the union for life though.
The SAG-AFTRA National Board has voted to ban former President Donald Trump from future re-admission into the union. The resolution was passed via Zoom videoconference on Saturday, citing concerns over the deadly riot in Washington, D.C. that Trump incited on Jan. 6.

"Preventing Donald Trump from ever rejoining SAG-AFTRA is more than a symbolic step," SAG-AFTRA President Gabrielle Carteris said in a statement. "It is a resounding statement that threatening or inciting harm against fellow members will not be tolerated. An attack against one is an attack against all."

The official press release stated: "The National Board hereby finds that the well-documented actions by Donald J. Trump to undermine the peaceful transition of power in the United States, and to undermine the delivery of truthful information to the public by attacking journalists is anathema to the values embodied by SAG-AFTRA and to the members of SAG-AFTRA; The National Board hereby finds that any future re-admission to membership of Donald J. Trump would not be in the best interests of the union; The National Board hereby directs that any future application for admission to membership in SAG-AFTRA by Donald J. Trump shall be denied."

News of the resolution comes just days after Trump resigned from SAG-AFTRA amid the union's move to expel him.

In a January national board meeting, SAG-AFTRA found "probable cause" that Trump had violated the organization's constitution when he incited the deadly riot earlier in the month. According to a previous release, SAG-AFTRA ordered a disciplinary hearing be held and requested that Trump, 74, be removed from the union.
[From People]
SAG-AFTRA's board is more functional than the US Senate, that's what I'm getting from this. I think it's good that the union did this, even if it was merely symbolic. I'm very worried and concerned that the further we get away from the horrors of January 6th, the more Republicans will minimize what happened or just outright lie about it. It's good to still feel f–king outraged. Donald Trump literally incited his batsh-t crazy cult members to violently lay siege to the Capitol. More than a hundred police officers were injured. One cop was beaten to death by white terrorists. They smeared feces on the walls. Remember how unsettling it was.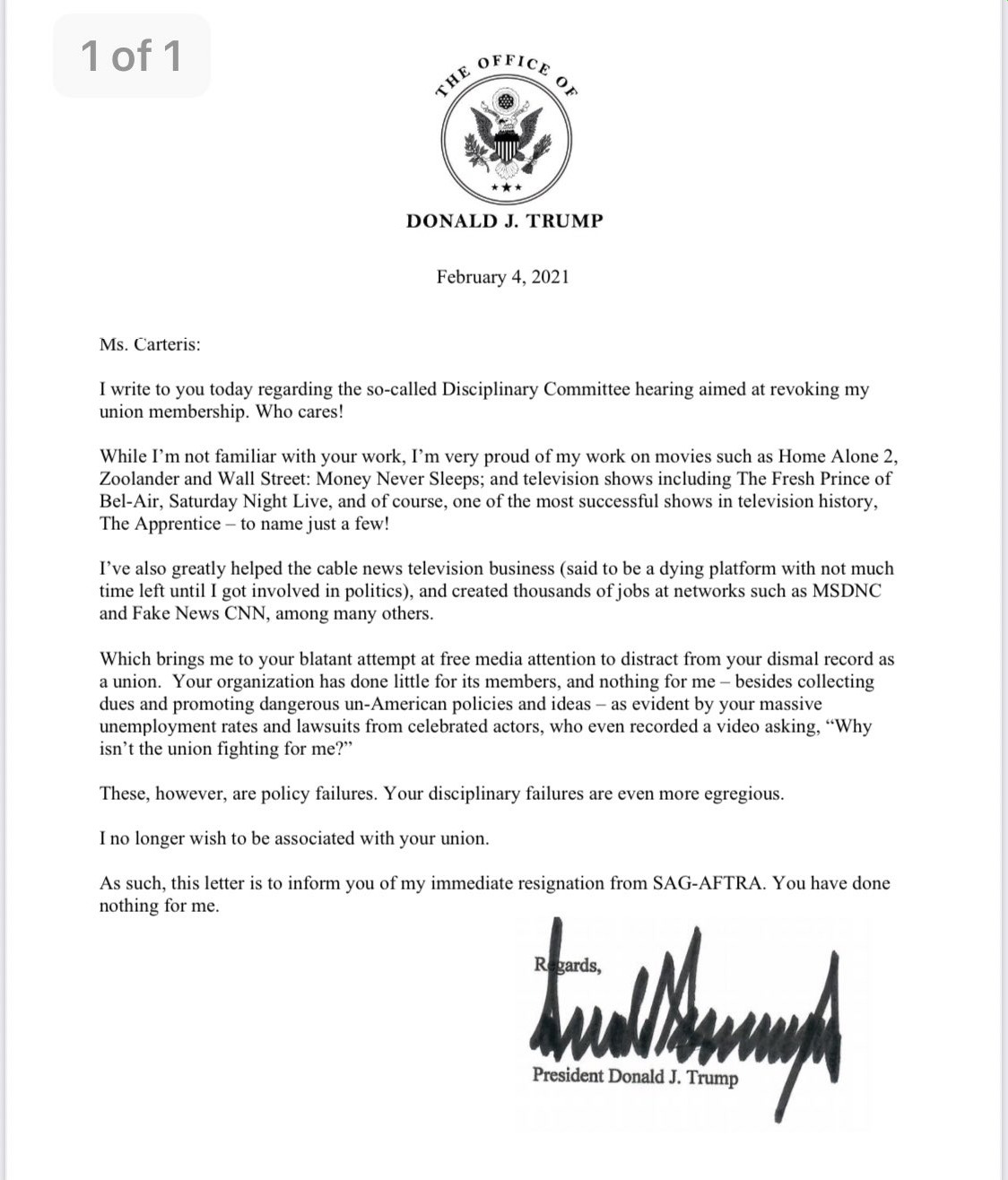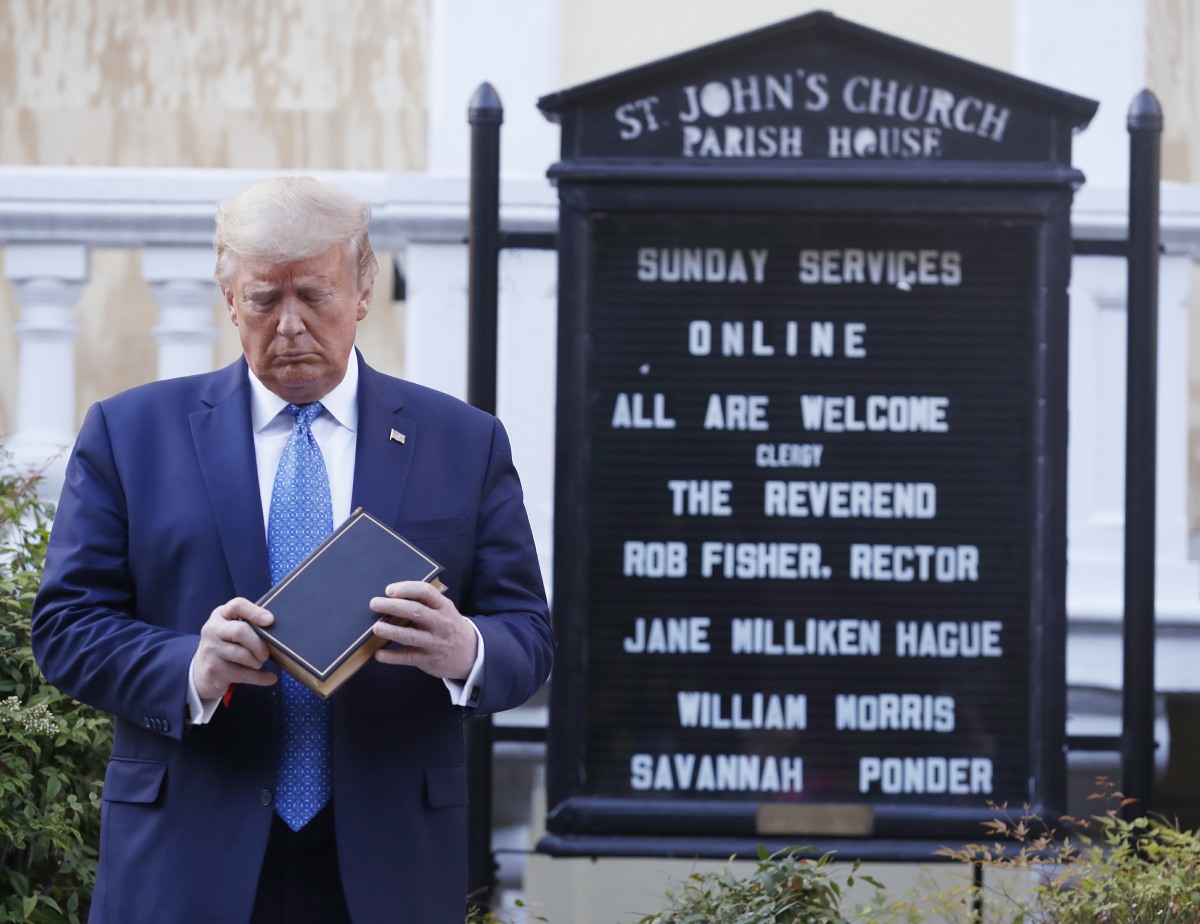 Photos courtesy of Avalon Red, Backgrid.
Source: Read Full Article