Watch Jessica Alba Give Her Kids DIY Haircuts at Home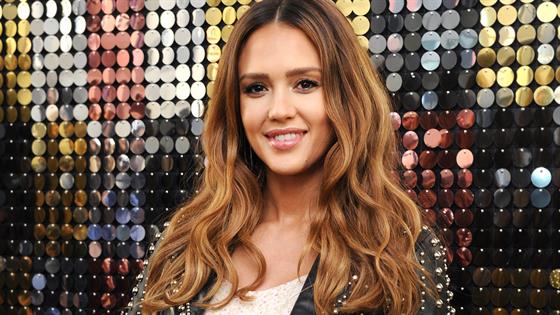 Jessica Alba's kids can thank their mom for their new 'dos.
The 39-year-old actress gave her three children—Honor, 11; Haven, 8; and Hayes, 2—haircuts and documented the experience on YouTube.
Alba trimmed her eldest daughter's hair for school pictures.
"Because of sheltering in place and social distancing, the teachers have asked us to take her, sort of like, senior pictures but for sixth grade," she said. "I trimmed her hair, blended it, gave her little layers."
She then decided to cut her younger kids' hair, too. Luckily, The Honest Company founder had her pal and celebrity hairstylist Jen Atkin on video chat for guidance.
"By the way, I bow down to hairdressers," the Fantastic Four star said earlier in the video. "I mean, that is really not easy at all, especially with impatient kids who are not trying to sit still."
Although, Alba did struggle with the scissors.
"Scissors are very sharp. I had no idea. I cut myself a few times," she said then proceeding to point out her wounds. "Cut, cut—this one keeps bleeding."
In addition to cutting Honor's hair, Alba helped the child with her skincare.
So, what did the kiddos think of their new styles? Honor said she "really" liked her look because it had layers, and Haven said she liked her 'do "better because it's more neat" and because it no longer had split ends.
Watch the video to see Alba's work.
Want to see more celebrity at-home hair transformations? Check out the gallery.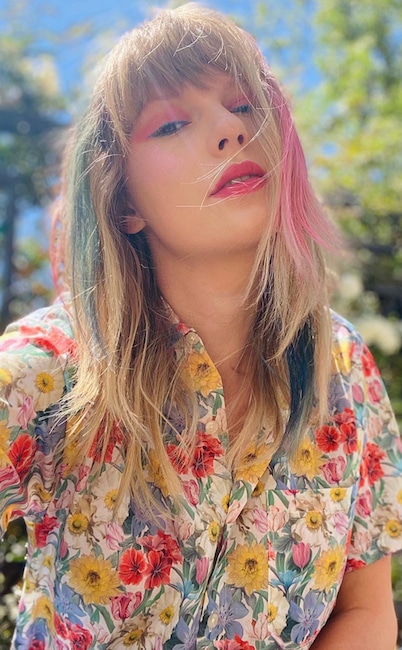 Taylor Swift / Instagram
Taylor Swift
The Lover singer recently showed off a fun, flirty and whimsical ensemble and beauty look that will make you dream of summer. She appeared to dye her hair with a few of her stands looking blue and pink.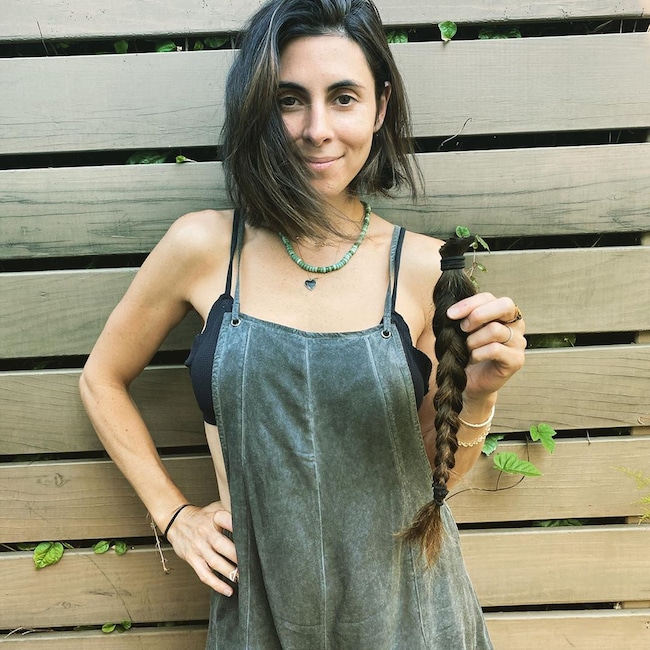 Instagram
Jamie-Lynn Sigler
The actress debuts a major hair change, one that she did herself! "That's 2 years of physical, emotional, and spiritual growth that I cut off right there on my bday," she shared on Instagram, alongside a pic of her holding up her locks.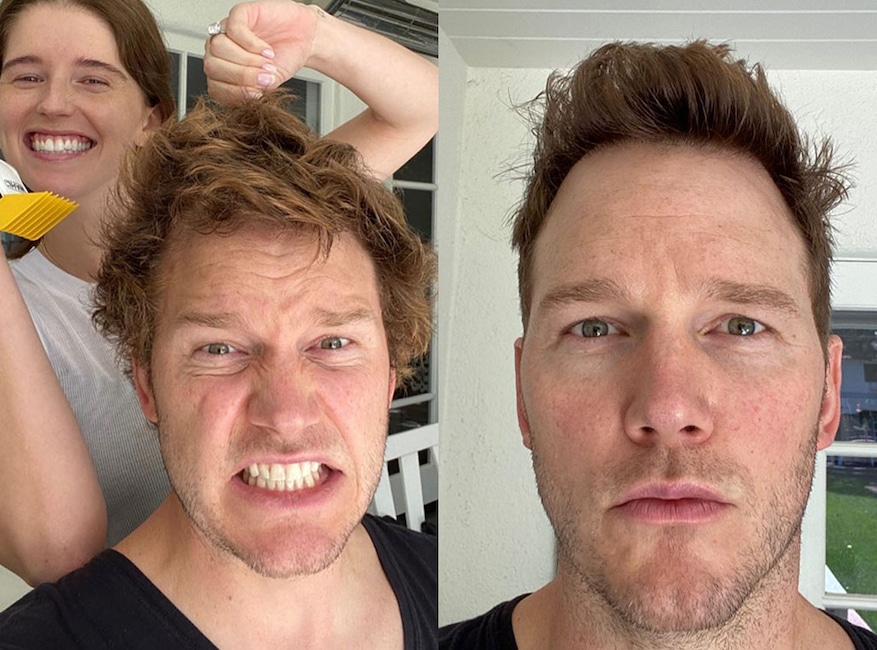 Chris Pratt/Instagram
Chris Pratt
With the help of his wife Katherine Schwarzenegger, the Parks and Recreation alum got a "damn good" haircut as the parents-to-be continue to practice social distancing.
Article continues below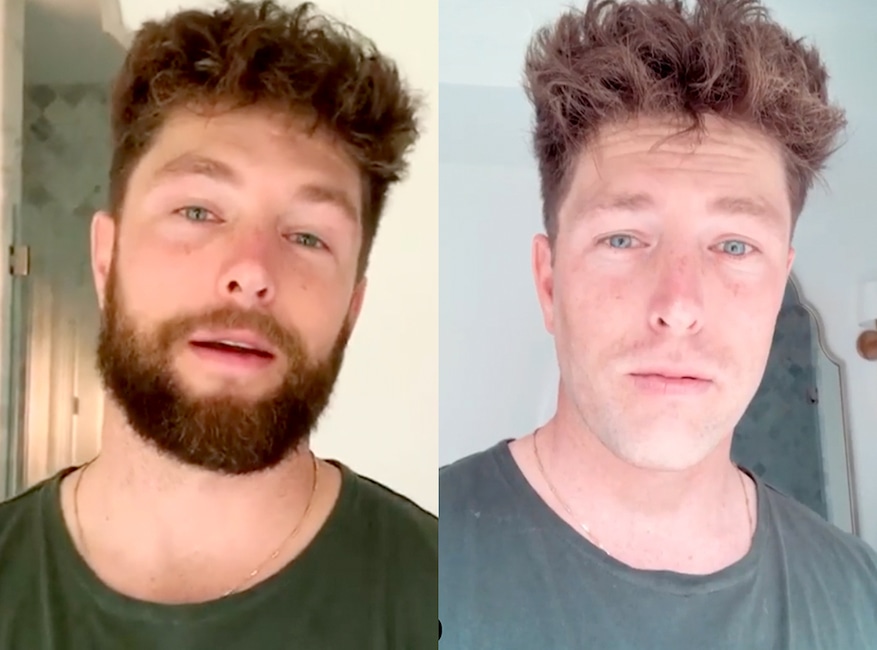 Instagram
Chris Lane
The country singer participated in Schick Hydro's #ShaveFromHome challenge to help raise money for out-of-work barbers during COVID-19. With the help from his Schick Hydro5 Sense Hydrate and Schick Hydro Groomer, Chris showed off his transformation on Instagram.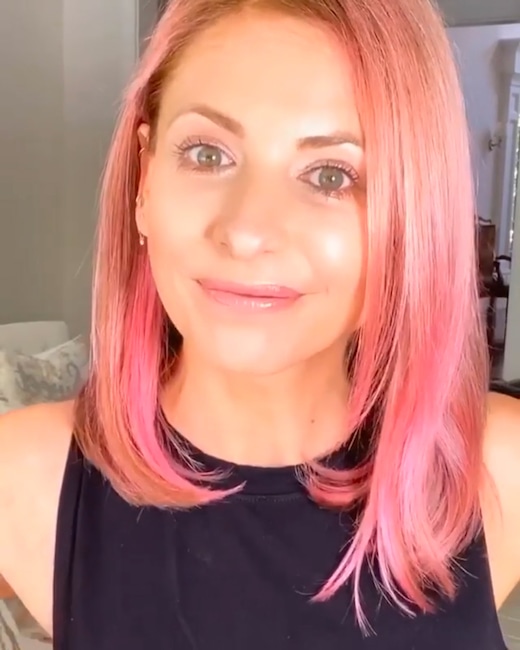 Instagram
Sarah Michelle Gellar
The Cruel Intentions actress took to Instagram to show off her new hairstyle. "Rose all day," she captioned her video.
Instagram
Ryan Reynolds
The Deadpool star is growing out his hair. And because his wife, Blake Lively, trolled him about his new hairstyle… he made fun of her right back.
Article continues below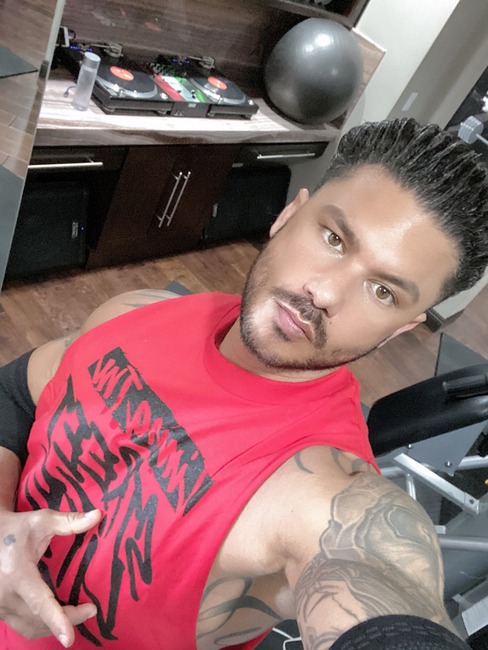 Twitter
Pauly D
The Jersey Shore alum makes fans lose their minds over his "quarantine beard."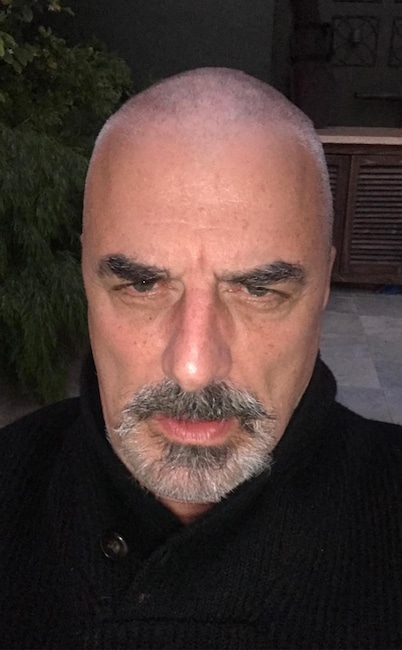 Instagram
Chris Noth
"I decided dealing with hair was superfluous during these times of quarantine," the Mr. Big star wrote.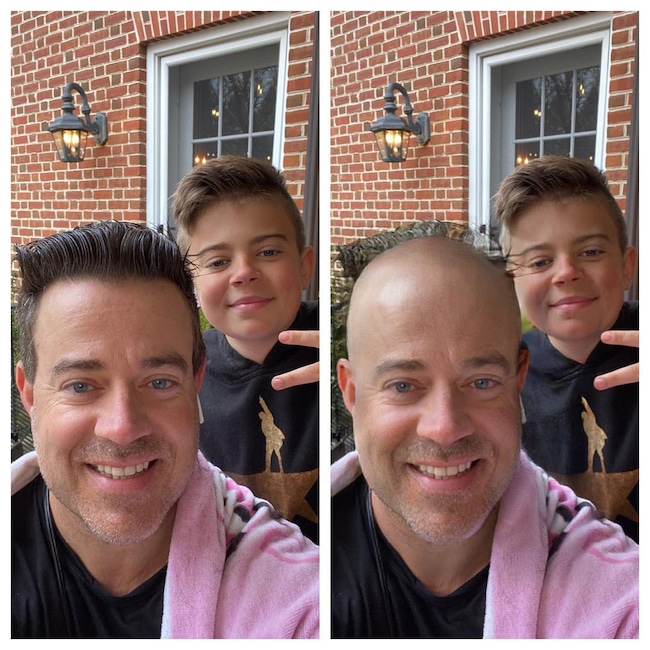 Instagram
Carson Daly
The Voice host pulled one over on fans by pretending to shave his head live on the Today show.
Article continues below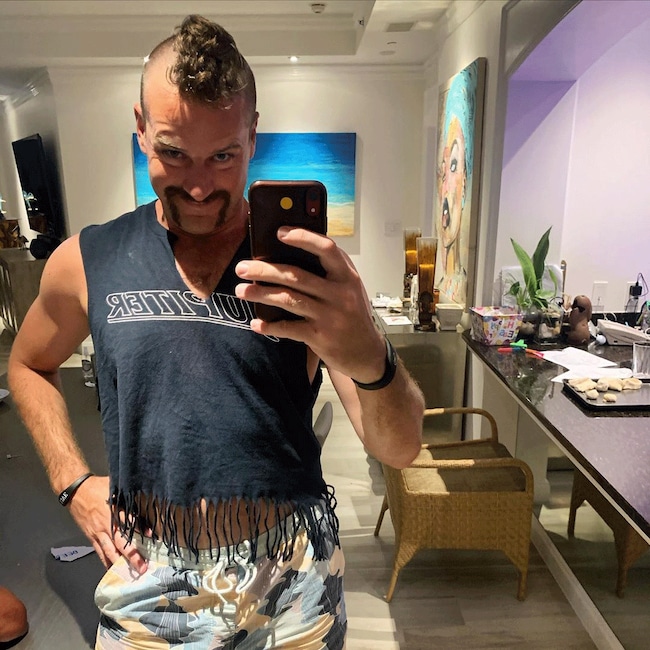 Instagram
Armie Hammer
Notice anything different? The actor shows off his major transformation, which entails a mohawk and horseshoe mustache. "Killing the game," he quips on Instagram.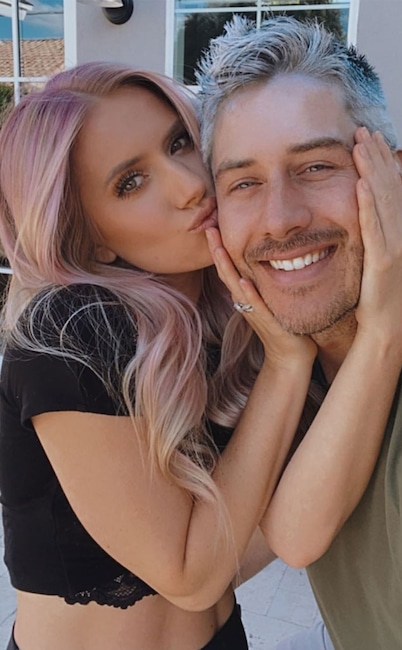 Instagram
Lauren Burnham & Arie Luyendyk
"Now @ariejr's really a silver fox," the Bachelor alum joked on Instagram.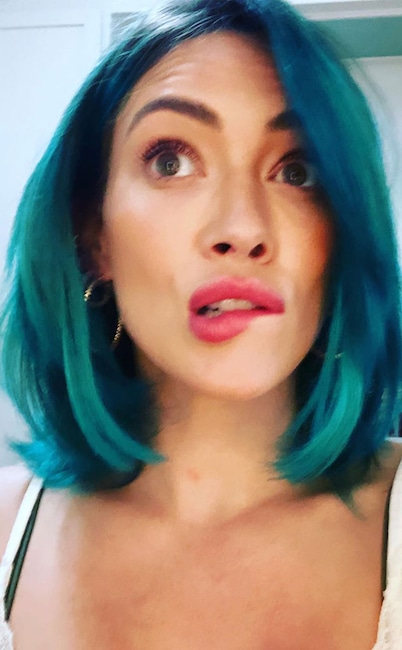 Instagram
Hilary Duff
The Lizzie McGuire star said goodbye to her signature blonde locks and opted for a bold blue look.
Article continues below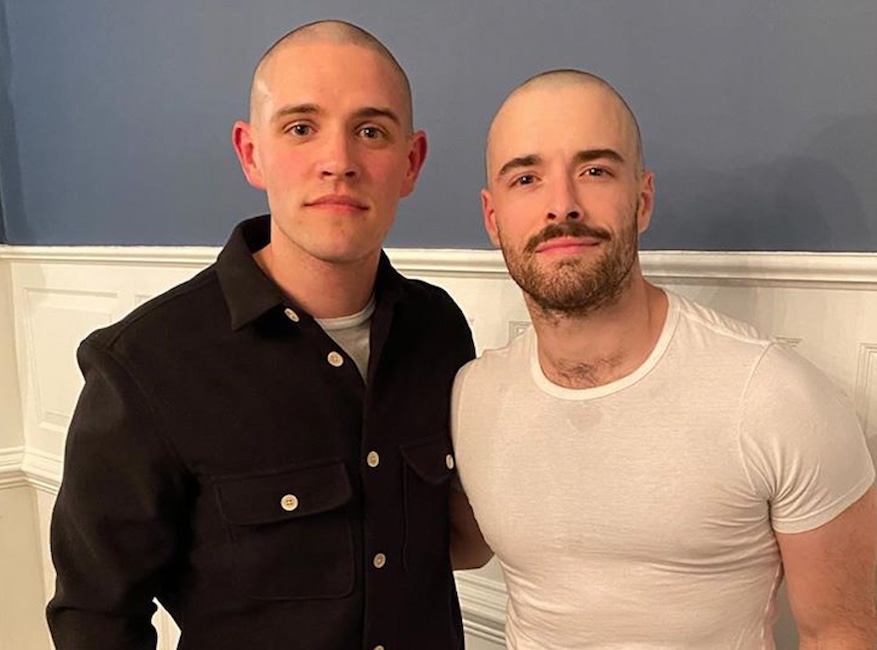 Instagram
Casey Cott
The Riverdale star and his brother both agreed to shave their heads to help raise funds for Charity Water.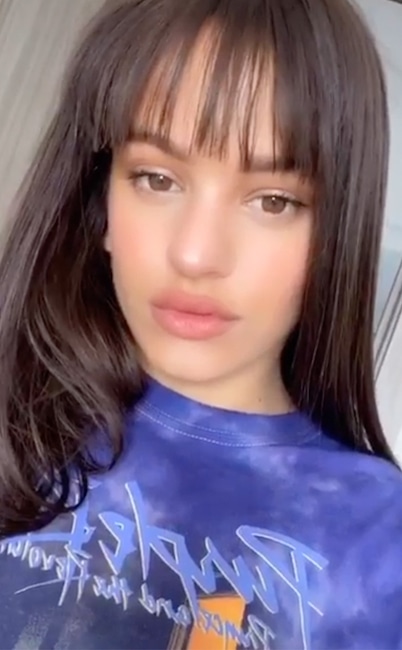 Instagram
Rosalia
The Spanish singer-songwriter showcased her new bangs in the middle of self-quarantine.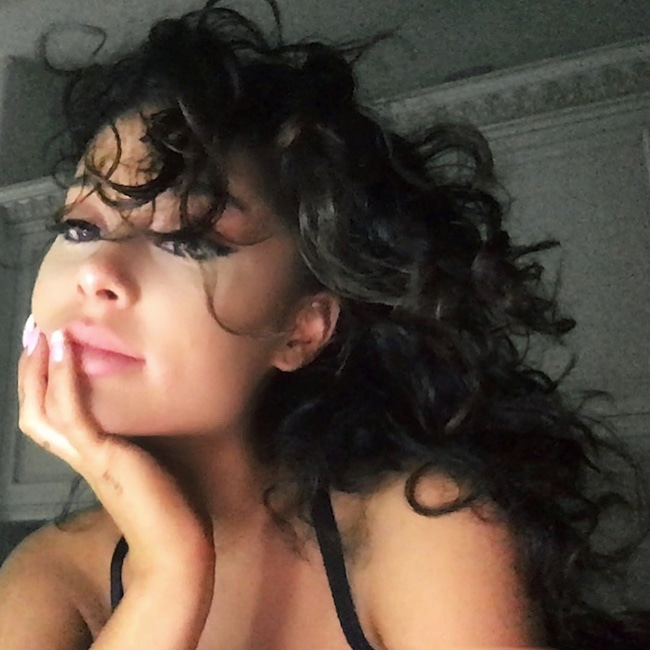 Twitter
Ariana Grande
"Get a load a dis," the "thank u, next" singer shared on Twitter when showcasing her new curly hair.
Article continues below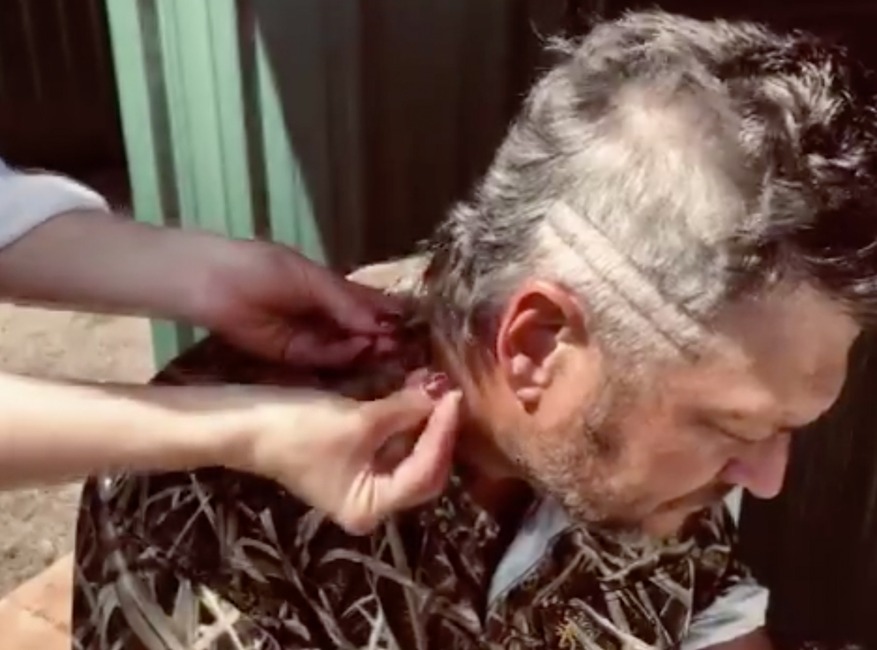 Twitter
Blake Shelton
Who's ready for a quarantine mullet update?! "@Gwenstefani has decided to take it to the next level.. Stripes," The Voice coach shared on Twitter.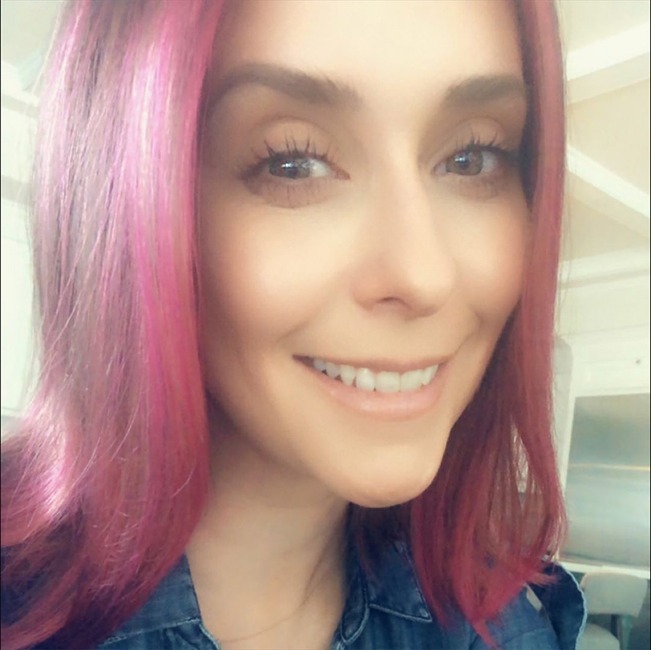 Instagram
Jennifer Love Hewitt
"The smile of a girl who just did at home hot pink highlights because what else can I do right now!" the 911 on Fox star wrote on Instagram. "Thanks @limecrimemakeup these hair conditioners are easy and so fun! @nikkilee901 don't be mad lol. I really miss you!"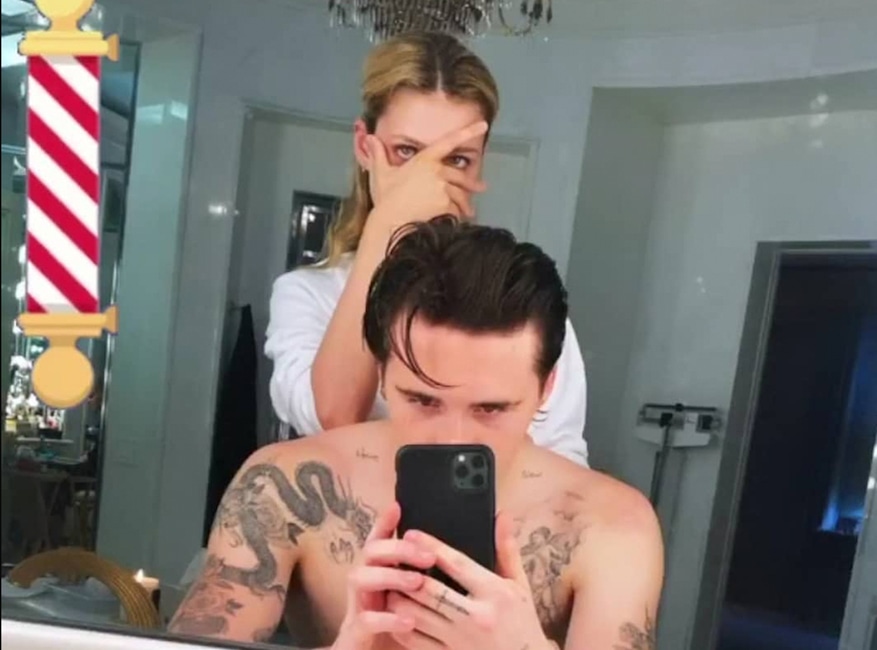 Instagram
Brooklyn Beckham
In an Instagram Story, Nicola Peltz got to work on cutting her boyfriend's haircut. The results turned out a-okay.
Article continues below
Instagram
Tamera Mowry-Housley
"Hello grays. No getting my hair done during #socialdistancing, and I'm okay with it!" The Real co-host shared on Instagram.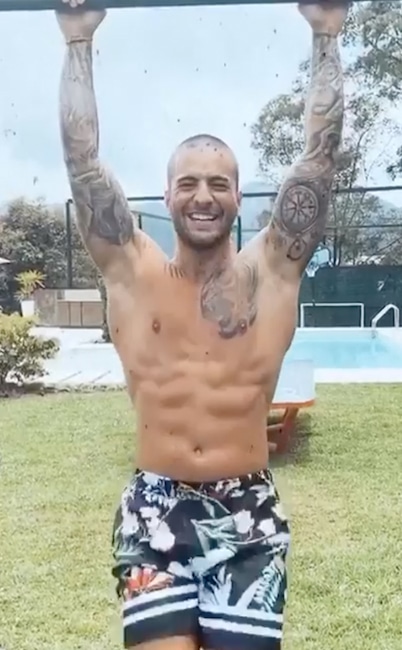 Instagram
Maluma
A shaved head has never looked so good on the Colombian singer. Nice cut, dude!
To watch Alba talk about social distancing with her little ones, click here.
Source: Read Full Article