Todays Al Roker shares details of life-threatening health battle
Al Roker finally returned to Today on Friday and enjoyed an emotional reunion with his co-stars following a two-month absence due to his health.
The beloved weatherman was joined by his wife, Deborah Roberts, to share details of his "life-threatening" illness, which saw him undergo a seven-hour surgery and lose half of his blood after he suffered internal bleeding.
During a chat with his co-anchors Craig Melvin, Savannah Guthrie, Hoda Kotb, and Carson Daly, Deborah shared heartbreaking details of her husband's "frightening" health crisis, which can be heard in the video below.
WATCH: Deborah Roberts reveals Al Roker was 'a very sick man'
It was revealed that Al's issues started out "as a few stomach pains" before escalating to blood clots in his lungs, which doctors suspect stemmed from him having COVID-19 in September.
He also had internal bleeding, which resulted in surgery that revealed two bleeding ulcers. "I lost half my blood. They were trying to figure out where it was," he said of his medical team at the NewYork-Presbyterian/Weill Cornell Medical Center.
POPULAR: What is wrong with Today's Al Roker? His alarming health battle revealed
TRENDING NOW: GMA3's T.J. Holmes prepares for emotional reunion with his daughter amid Amy Robach affair
The surgery turned into a seven-hour operation as doctors also resectioned Al's colon, took out his gallbladder, and operated on his duodenum, part of the small intestine.
"I went into for one operation, and I got four free," Al joked.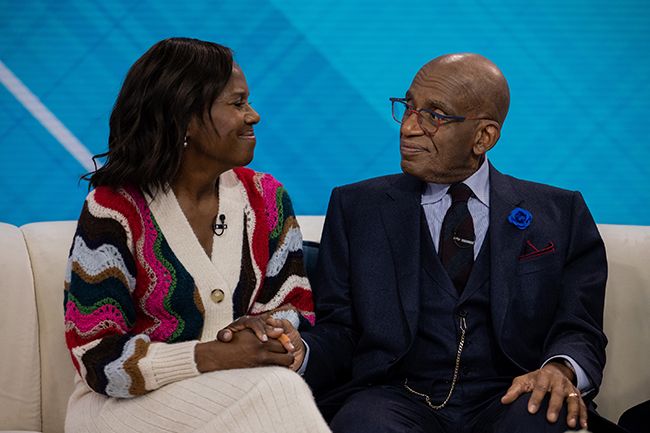 Deborah joined her husband on Today
Before speaking with Al and Deborah, Today played a video that documented Al's health journey and it included interviews with his doctors, who expressed their concerns.
"(We) were extraordinarily concerned about Al," Dr. Felice H. Schnoll-Sussman, Al's gastroenterologist, said. "Extraordinarily concerned. He had a life-threatening experience. I mean, there's just no doubt about that."
Al credited Dr. Felice, his internal medicine specialist Jay Raman and the rest of his medical team for "saving his life". Al also appeared on Today's third hour and praised his wife for helping him through his illness.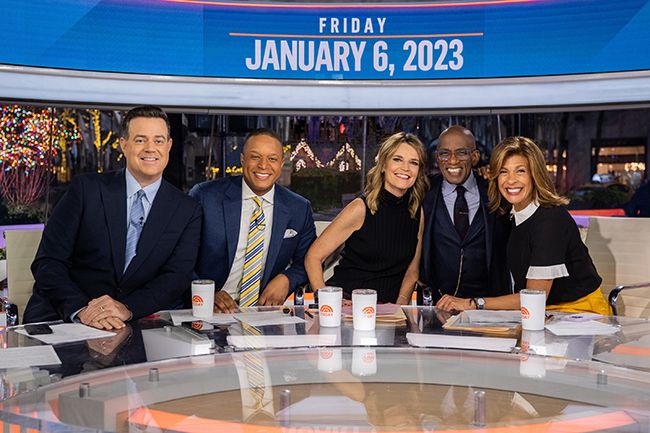 Al's co-anchors were thrilled to have him back
"Thank God for Deborah," he said. "She basically shielded me from a lot of this. I had no idea how sick I was. I am a living example of ignorance is bliss."
He added: "I was able to put all my energy into just recuperating because I didn't know how bad off I was – I thought I was doing good!"
As for how his recovery is going, Al – who is taking blood thinners – admitted he's doing physical therapy almost every day to rebuild his strength.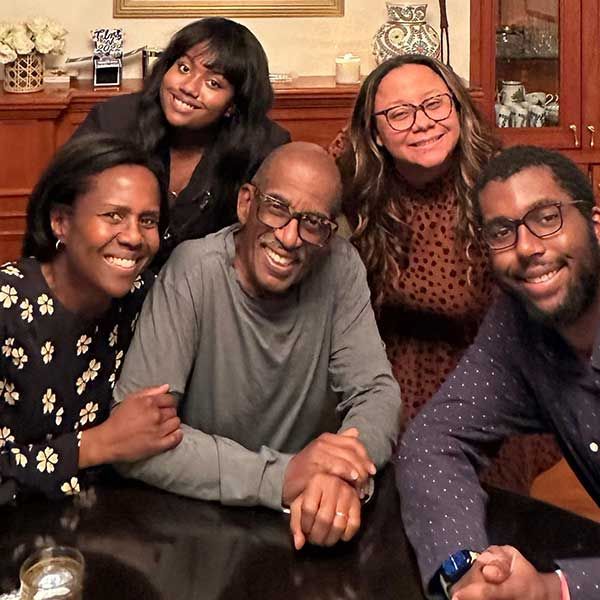 Al was supported by his family during his health ordeal
Luckily for the TV star, he was in good shape before his hospitalization, and his recovery was made easier thanks to his involvement in the Start TODAY walking group, which saw him walk more than 10,000 steps a day for more than 200 days straight last year.
Al added: "Each of my doctors said, if I wasn't in the shape that I was in, this might've been a different outcome."
Read more HELLO! US stories here
Source: Read Full Article