This "Faux Out" Trend Looks Better Than a Blow Out
#blowout #blowoututorial #blowouthack #curlyhair #curls #bighair #blowouthair #blowoutstyles #easystyles #quickblowout #easyblowout
The "faux out" is going viral on TikTok.
The style mimics the look of a blowout but using a curling iron and hair pins.
One editor tried the hack for herself and is sharing her results.
Everything '90s has been back in full swing for a while now, and that includes hair that even Rachel Green from "Friends" would be envious of. Unfortunately, the problem with achieving the perfect, bouncy, '90s-inspired blowout is that it often takes more skills than most people can master. I mean, holding a blow dryer and a round brush simultaneously? Who has the time? Thankfully, as usual, TikTok has a hack for that.
The "faux out" (pronounced like foe-out, rhymes with blowout), is the latest hair trend taking the platform by storm. "Faux outs are trending because you can refreshen up a 1-2 day blow out without using a hair dryer or a round brush," Raven Hurtado, stylist at Maxine Salon in Chicago tells POPSUGAR. Although it still requires two different tools, a classic clip curling iron, and duck clips, it's much easier to get the hang of because you don't have to use them at the same time.
In a now-viral TikTok video explaining the faux out hack, platform user Olivia Daytonn showcases how she fakes a bombshell blowout in under 10 minutes. After seeing her results, I knew I needed to give it a go.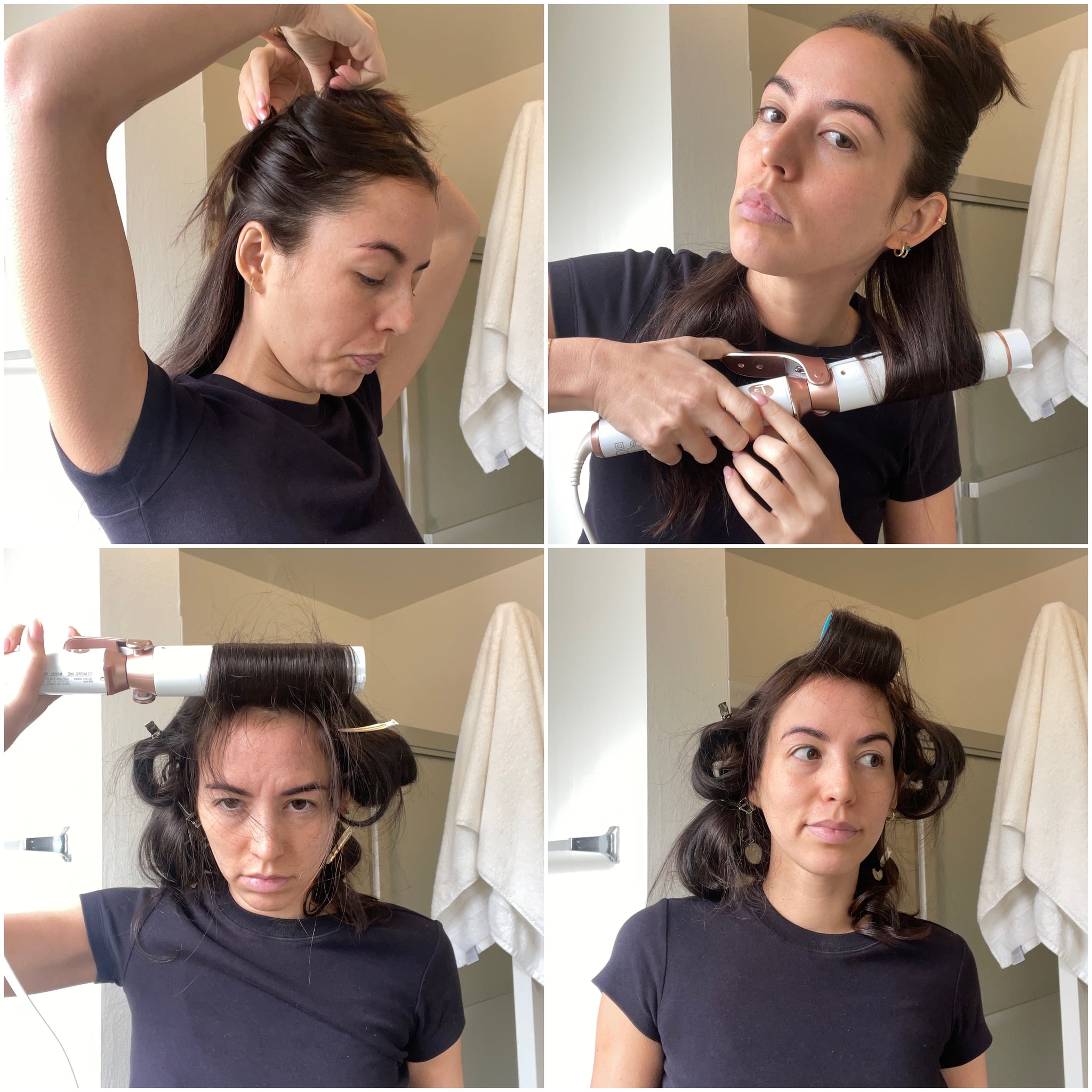 I have thin, fine hair, and Daytonn looks like she has much thicker hair than mine, so I wasn't entirely sure whether or not I could achieve the same results. However, To test the hack, all I needed to gather was a 1.5in curling iron (I used the T3 Micro Single Pass 1 1/2 Professional Curling Iron ($170)), and a set of duck clips.
I started off by dividing my hair into three sections. Beginning with the bottom section, I took a large chunk of hair and began curling it upward. Curling the hair upward is key because I wanted to avoid a barrel curl. After letting releasing the iron, I began wrapping the curl upward using my fingers, and then I clipped it in place using a duck clip. (Pro tip: wrap your curl up as quickly as possible to make sure your hair is still hot since this is what will help hold the style the best.)
I repeated these steps on the rest of the bottom section of my hair as well as the middle section and the top section. When it came time to do the front face-framing pieces, I curled them backward toward my head using the iron, released them, and then wrapped them in a velcro roller.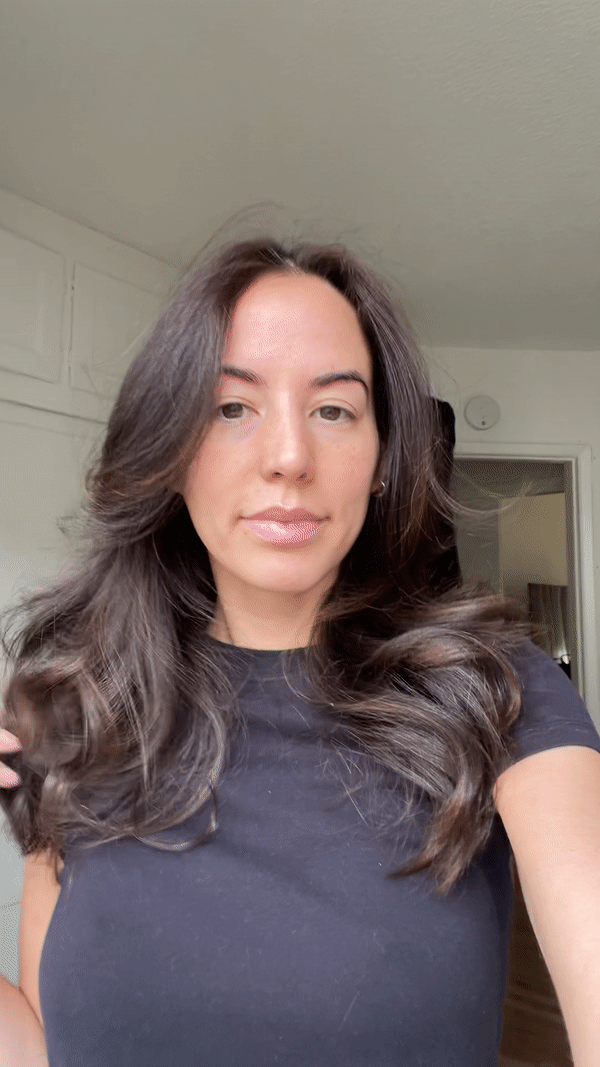 After letting everything cool and set for 20 minutes, I slowly let the curls out of the duck clips and flipped my hair upside down and back, brushing it out using a paddle brush. Then I spritzed the Oribe Thick Dry Finishing Spray ($42) all over to help hold everything in place.
The final outcome was voluminous curls that genuinely looked as good as a fresh blowout. I was shocked at how much volume my hair had even though it was dirty and greasy at the roots. The style held well throughout the day, but it did start to fall flat by hour six.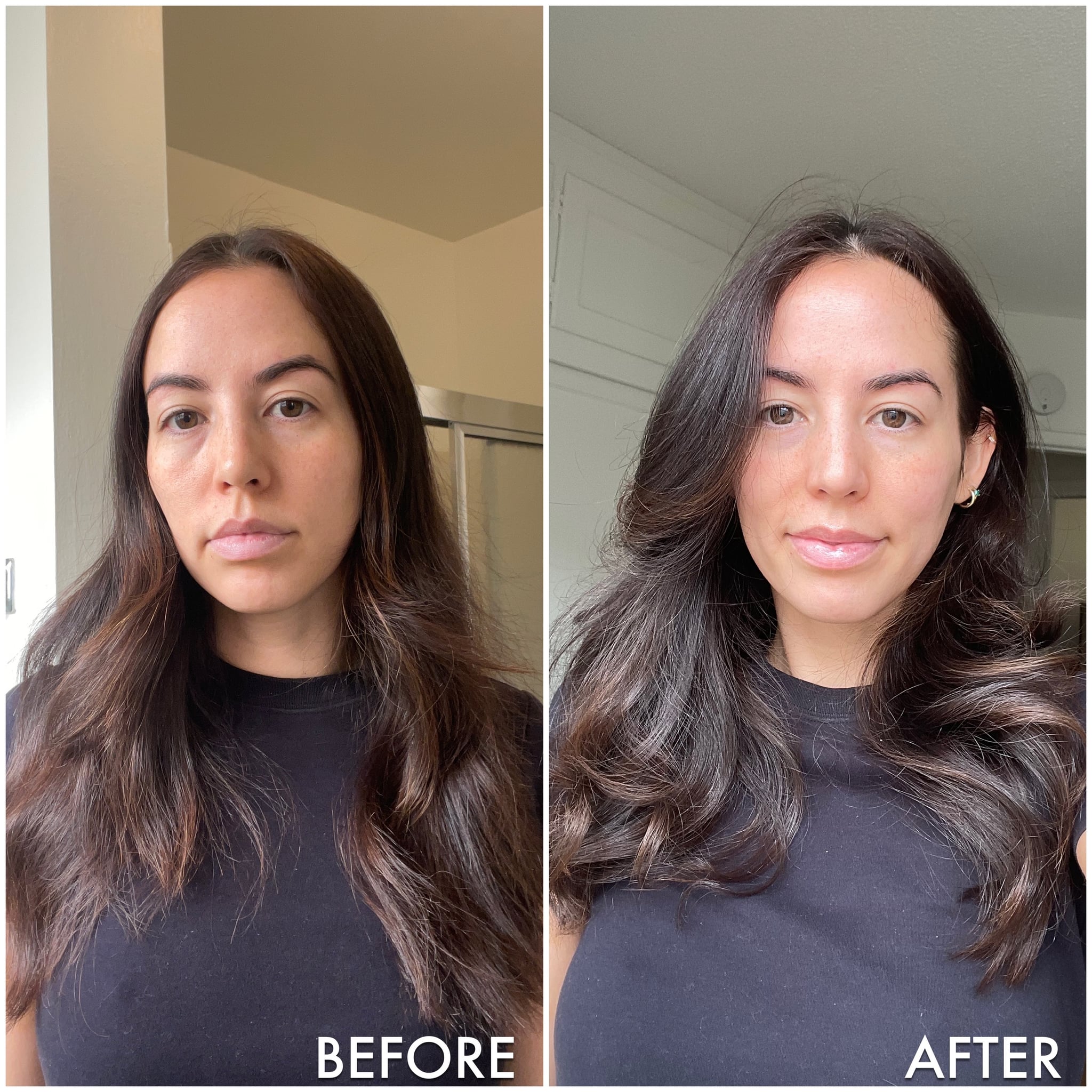 The first time I tested this hack I did it on dirty, previously curled hair, but I've tried it out quite a few times since then and have finally nailed the formula. I've found that it works just as well on freshly washed and blow-dried hair, but if I want looser waves versus tighter curls I opt to set my hair in velcro rollers rather than just duck clips.
Since mastering the faux out, this has become one of my go-to tricks for a quick and easy look that's put together and stylish but doesn't require a ton of time or effort.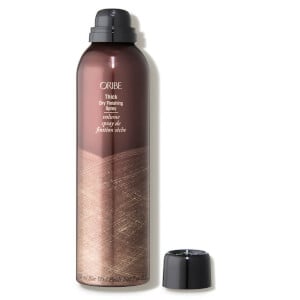 Source: Read Full Article