The All-Natural Clean Skincare Brand You Need To Try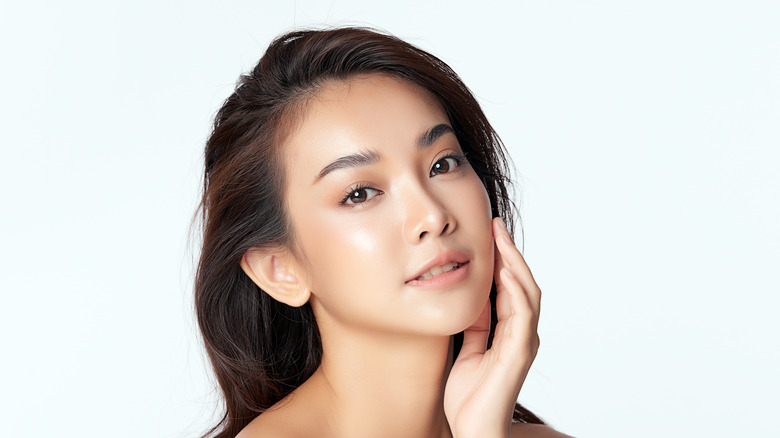 Clean beauty is more than just a fancy buzzword or a short-lived trend. Rather, it's a full-on movement that is changing the beauty industry for the better.
If you haven't heard the term before, Goop (Gwyneth Paltrow's holy grail of clean beauty) defines it as beauty products that are "made without ingredients shown or suspected to harm human health." Such additives include carcinogens, irritants, and endocrine disruptors –many of which are banned in other countries, per Goop.
But odds are, you not only know all about the #cleanbeauty movement but have already begun integrating it into your daily routines. According to a Harper's Bazaar poll of women across all ages, races, and ethnicities, close to 50% of women currently use clean beauty products, and more than 60% are willing to splurge on one. Whether you're already a clean beauty fanatic or are considering hopping on the bandwagon now, there's one brand you should know about: Tata Harper. As you'll find out, this company offers a wide array of clean and cruelty-free products, and its backstory might just make you tear up.
Tata Harper's humble beginnings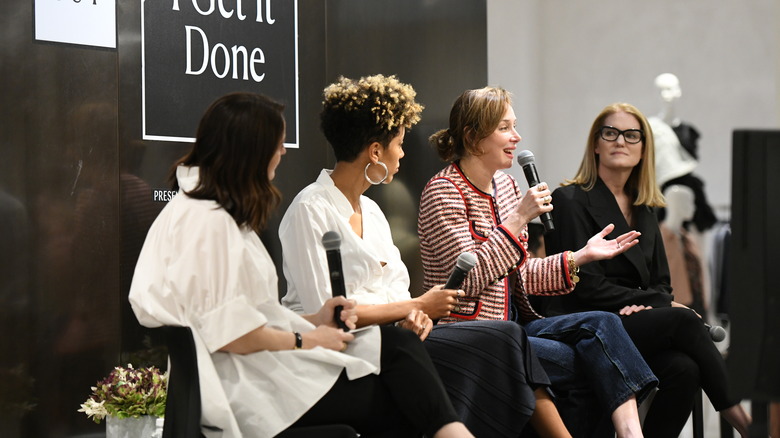 The first thing to know about Tata Harper is that it's named after a person — a native of Colombia who now resides on the 1,200-acre farm in Vermont where most of her company's organic ingredients are produced. According to The Derm Review, two things inspired the entrepreneur to found her brand, which has been around for over 10 years.
The first was watching her step-father fight cancer, an experience that taught her about the "toxic load that can build in our bodies from extended exposure to certain synthetic chemicals." The second inspiration came from growing up the Colombian city of Barranquilla, which happens to also serve as the birthplace of stars Shakira and Sofia Vergara (via Town & Country). Every Saturday, the beauty guru would help her grandmother host an at-home spa party. "I would prepare all the scrubs and this mask with vinegar and mayo for the hair," she told Town & Country. "Beauty was not a chore or a luxury but something you did to make yourself happy."
What makes Tata Harper stand out from the pack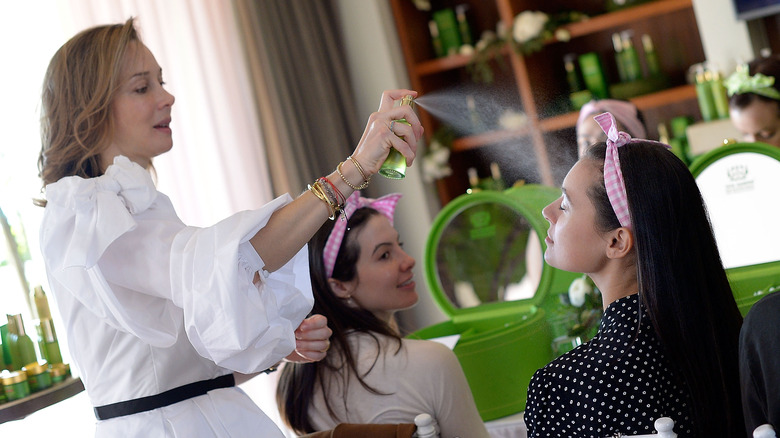 In the 11 years it's been on the scene, Tata Harper has earned quite the reputation from a range of beauty professionals, from beauty editors to makeup artists and dermatologists (via Who What Wear). Here's why.
For one thing, Tata Harper's products are all certified by third parties. According to Who What Wear, the brand has secured ECOCERT's environmentally friendly certification and is a vetted member of the American Vegetarian Association as well as PETA's Beauty Without Bunnies program. Therefore, you don't have to just trust what the marketing or labels say — it's actually proven.
Additionally, Harper claims they "pack the most ingredients at the highest levels of concentration to deliver maximum results — without a single drop of artificial chemicals." So even though Tata Harper is considered a luxury brand, you're really getting the most bang for your buck. Every product also comes with its batch number printed onto the bottle, which enables customers to track how and when their specific item was made. If you still need convincing, Tata Harper products are "free from GMOs, toxins, fillers, artificial fragrance, artificial color and synthetic chemicals," per The Derm Review.
Tata Harper best sellers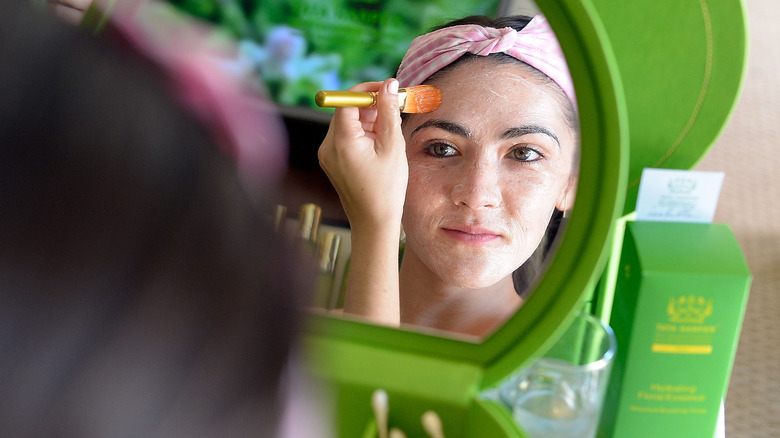 According to the brand's website, one of the best-selling products is the Clarifying Cleanser, which helps with blemish and oil control and is priced at $72. Another fan-favorite is the famous Creme Riche anti-aging night cream. A 50ml tub will set you back $195, but the product is rated a full five stars. If you're looking for something on the cheaper side, Tata Harper's BHA and enzyme brightening Resurfacing Mask will only set you back $65, and it's got 1,124 raving reviews. Plus, it won a Best of Beauty award from Allure in 2017 and a 2019 Eco Beauty Award from Byrdie (via The Derm Review). Even cheaper is the Be Adored Anti-Aging Neuropeptide Lip Treatment and Anti-Aging Neuropeptide Blush, both of which sell for under $40.
To get your hands on one of these clean beauty products, head to the company website or Sephora, Bergdorf Goodman, or Neiman Marcus. Your body, skin, and conscience will be cleaner than ever.
Source: Read Full Article