I Tried Applying Foundation With My Fingers, a Sponge, and a Brush — Here's What I Liked Best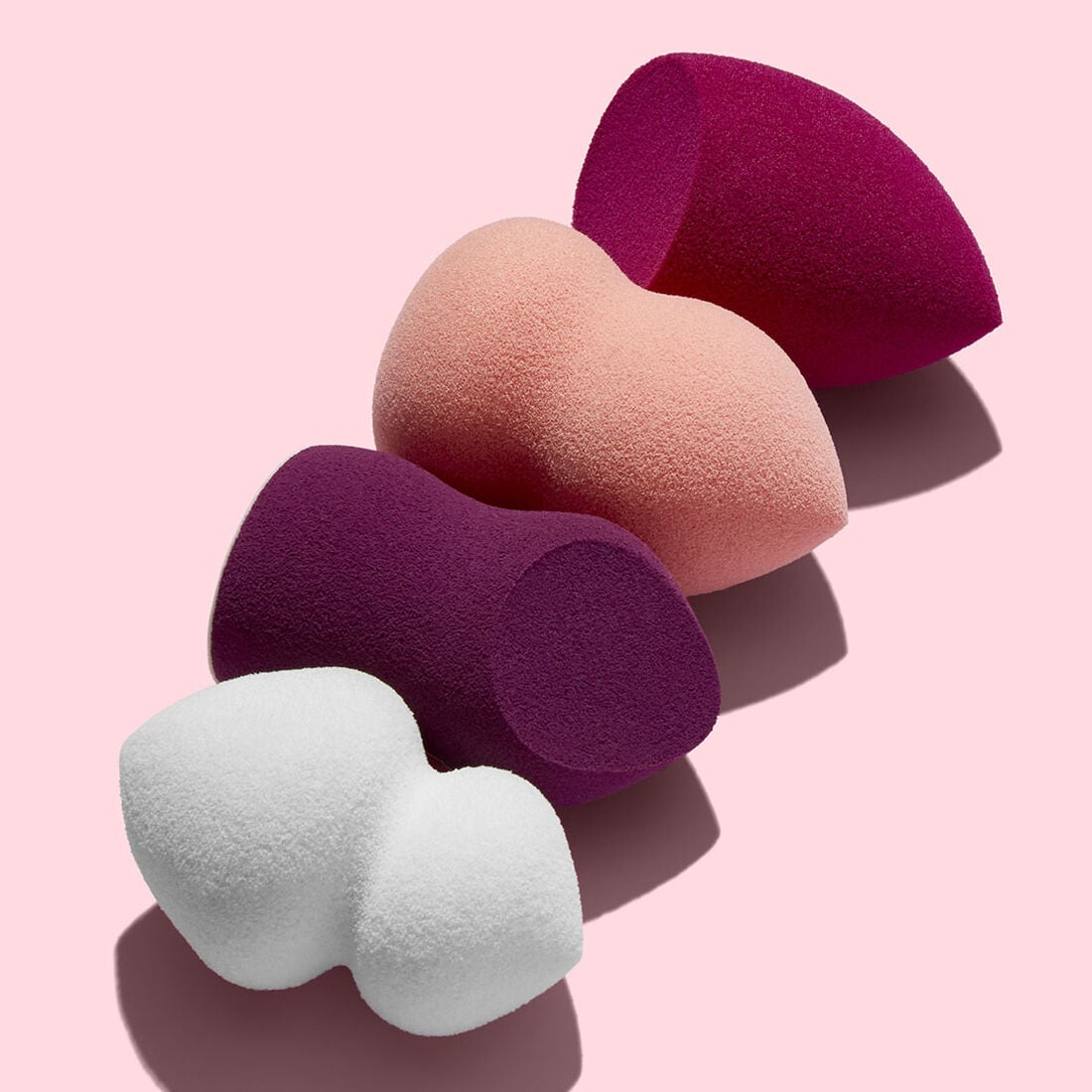 It's safe to say that the three most popular tools for applying foundation are a foundation brush, a blending sponge, and your own fingertips.
I have always favored using a sponge. I can count on mine to create a sheer, natural-looking finish with just a little bouncing and a fuller-coverage look with a little more time and product. That being said, I will also admit that I haven't really given formal brushes or my fingertips a fair chance against my go-to sponge.
So, in the spirit of experimentation, I decided to road-test them all to see which I preferred for blending four very small pumps of foundation — one on each cheek, one on my forehead, and one on my chin. Ahead, my personal musings on each method.
Applying Foundation With a Sponge
For the record, I don't believe there is a tool that's the "best" for applying foundation. I think a lot of it comes down to personal preference and how you feel most comfortable blending. For me, even after this experiment, that is undeniably with a sponge, like the e.l.f. Cosmetics Blending Sponge ($6).
I always apply the foundation directly to my skin using the product's pump or dropper and then use the sponge to blend. For this foundation study, I wet my sponge, squeezed out the excess water, and then used it to blend my foundation by continuously tapping it against my skin in circular motions. I usually only use two foundation pumps, so for this makeup look, the sponge delivered more of a medium-coverage finish rather than a sheer look. Still, I felt like my skin looked natural and dewy, and I didn't notice any lines of demarcation.
Source: Read Full Article