A Guide to Millie Bobby Brown's 3 Tiny Tattoos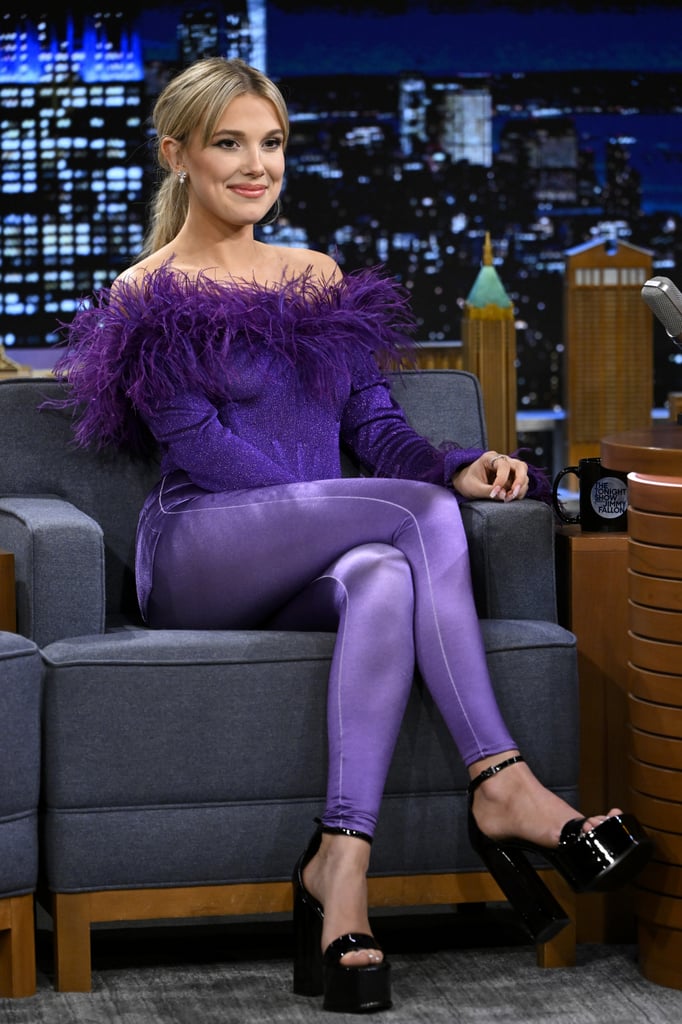 A Guide to Millie Bobby Brown's 3 Tiny Tattoos

Millie Bobby Brown has three known tattoos so far.
Each design is small in size and can be seen on her wrist, collarbone, and back.
One tattoo is dedicated to her "Stranger Things" character, Eleven.
British actor and producer Millie Bobby Brown first gained popularity with her role as Eleven in Netflix's "Stranger Things" and has since become a household name. Since its premiere in 2016, fans have been curious as to who she is dating, what she is studying, and, of course, what's next for her. Now, with Brown's latest project, "Enola Holmes 2" — a mystery series on Netflix featuring the sister of world-renowned Sherlock Holmes — set to release on Nov. 4, she has been making the press rounds yet again. On display along with her outfits are a handful of tattoos, and many people have started wondering what each one means.
Brown is no stranger to tattoos, although her most notable may be the famous "011" tattoo, which represents the number her character is given at the Hawkins lab on "Stranger Things" (she also has the design in real life). In total, Brown has three known tattoos so far, all of which are small pieces of ink placed in various areas of her body: on her collarbone, her wrist, and on her back. If you're interested in learning more about each one, we've broken down each of the actor's tattoos and their meanings ahead.
Source: Read Full Article