40 Alluring Layered Bob Hairstyles That Bring The Chic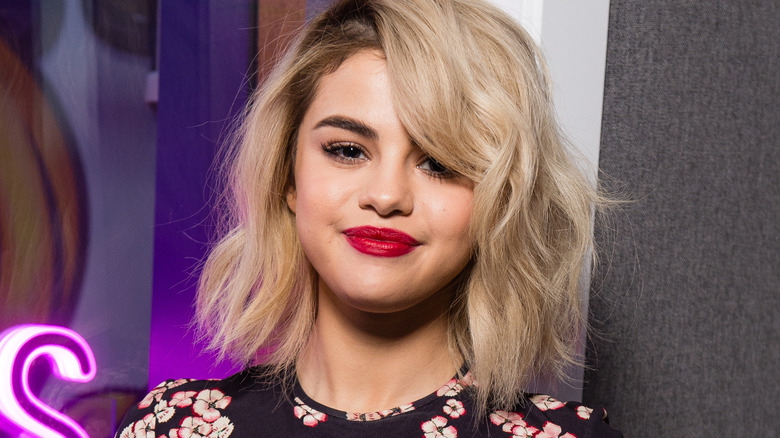 Jeff Spicer/Getty Images
By Kelsie Calderon/Sept. 3, 2021 5:35 pm EDT
There are at least a million reasons why you should add layers to your look. However, if you're wanting a bob – a hairstyle which has totally taken over 2021 – you may be wondering how this is even possible. Even after mustering up the confidence to actually get the big chop, it may seem as though there's barely enough hair there! Yet, adding texture to your hairstyle is actually a great way to get even more volume. Even light layers can give your hair a whole new life.
Many assume that there's a short list of options when it comes to a short 'do, but there's actually a whole lot of inspiration out there to help add instant interest if your bob is feeling blah. And if you're looking to change up your cut into something super stylish, a bob may be the look to turn to. To inspire you to lose your long locks, here are 40 of the most alluring layered bob hairstyles that are bound to bring the chic.
Alexa Chung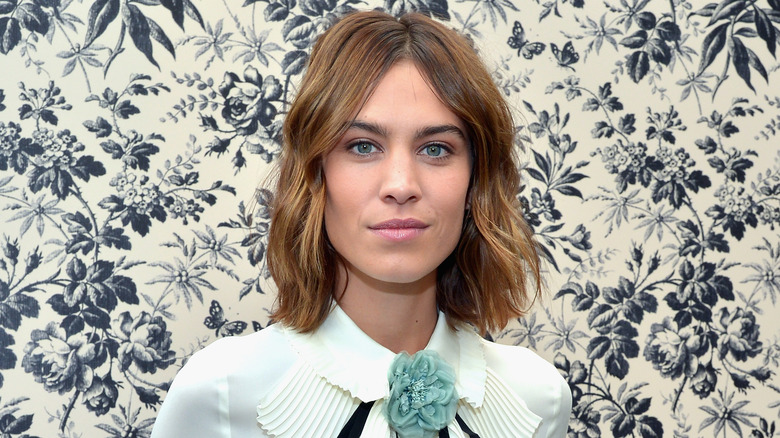 Ever since Alexa Chung cut her hair into short layers, she's never looked back — and neither will you. "I did my invisible layering technique on her, and she loved it," her hairdresser, George Northwood, told Vogue. "She said, 'You're going to cut my hair forever!' And so far she has stuck to that."
Mila Kunis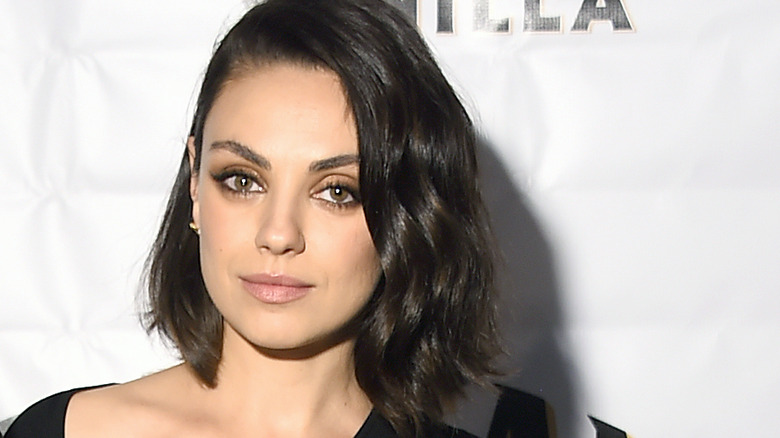 After chopping off a whole lot of length for a lob, Mila Kunis took her cut a step further and got a bob. The asymmetrical 'do has subtle angled layers that help add dimension to the ends of the hair.
Hailey Bieber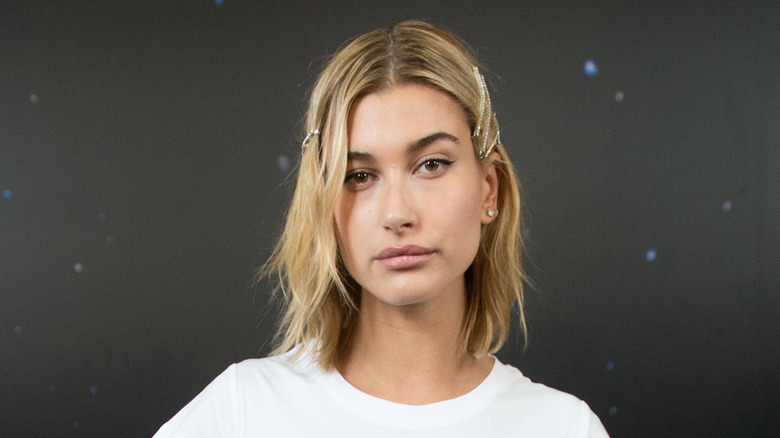 Hailey Bieber's choppy cut could be the reason you go for a bob, too. After growing out her locks, she decided to take the plunge on a short layered look, and her barrettes are the perfect accessory to compliment it. "Confidence is the first step in pulling off a blunt, short bob," her hairstylist, Melissa Parizot, told Refinery29.
Halle Berry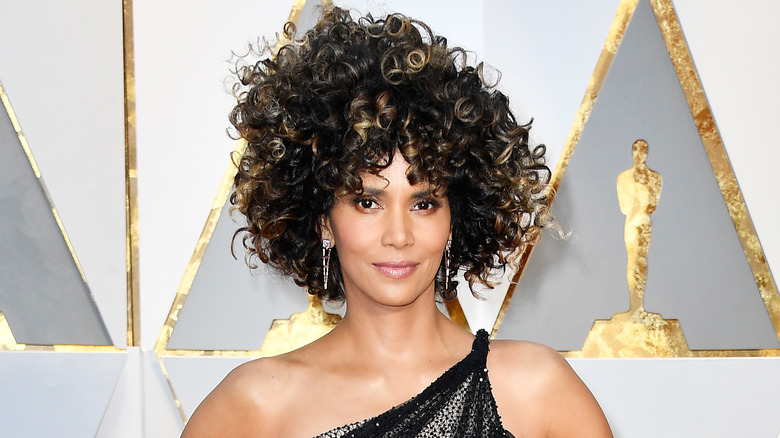 If you're looking to add something new to your short 'do, layers can take your look to new heights — and, boy, does Halle Berry's hair make a statement! After adding in some soft layers, her curls look even more voluminous than before.
Kaia Gerber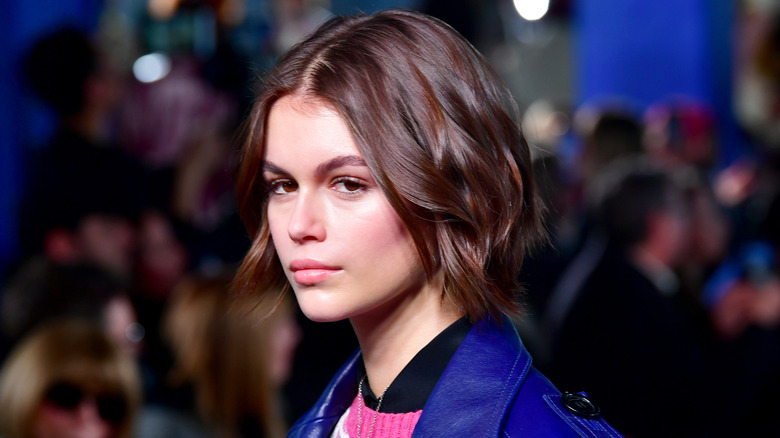 Kaia Gerber has wanted a layered bob for a while. "For so long I felt this pressure to have the long, pretty hair that everyone expects you to have. Then I asked myself who I was doing that for – I could cut my hair if I wanted to cut my hair," she told Vogue. "And I did."
Selena Gomez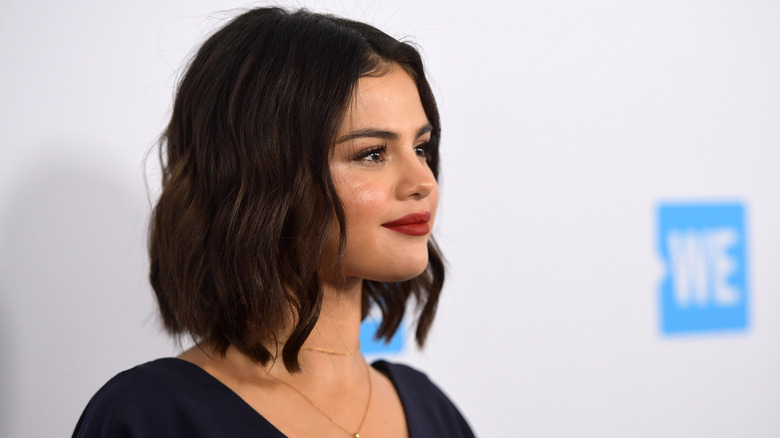 Selena Gomez first debuted her bob all the way back in 2009, per Glamour, and it's a look she's continually come back to ever since. The soft layering on the ends help her hair lay flat, giving the look of a blunt bob with some added dimension.
Rihanna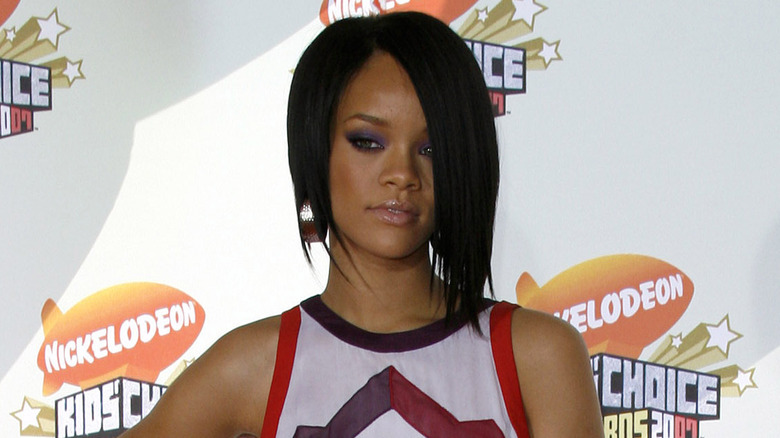 Rihanna's hair is always changing. When it comes to deciding on her next big look, Rihanna doesn't usually make the choice on her own. "We never stop sending each other pictures and ideas throughout the week," her hairstylist, Yusef Williams, admitted to Vogue, but the pop star's layered, uneven bob has always been something special.
Bella Hadid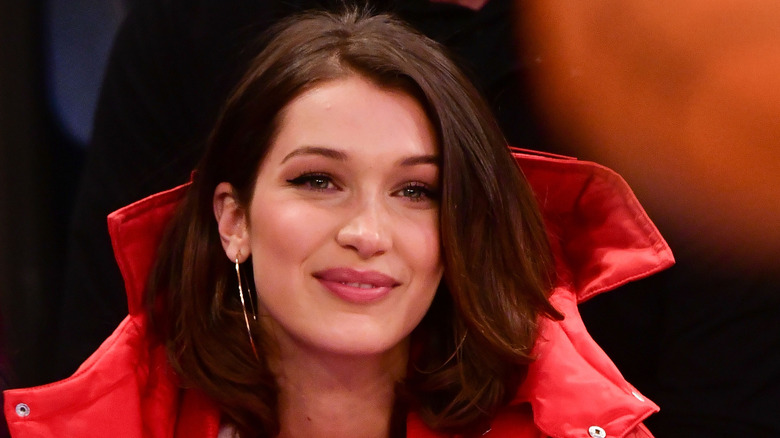 Haircuts are serious business for Bella Hadid. "I think when you dye and cut your hair it takes away a lot of past resolutions," she told Harper's Bazaar. Yet, with her bob, she was actually bringing back a past look. "I really just wanted to go back to when I was 15 and relive that," she admitted.
Kourtney Kardashian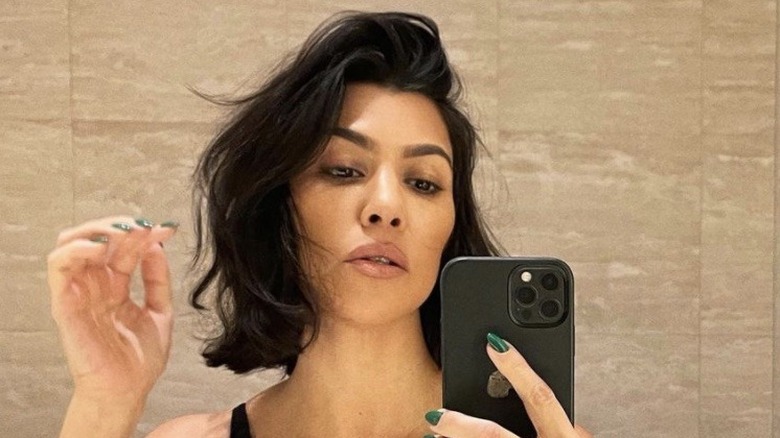 When Kourtney Kardashian showed off her lightly layered bob online, it took everyone's breath away. Yet, her look was something that had been a long time coming. "Kourtney always had [it in] the back of her mind [to] one [day cut] her hair short," her hairstylist, Peter Savic, told People. "It's a soft, simple and feminine haircut."
Camilla Belle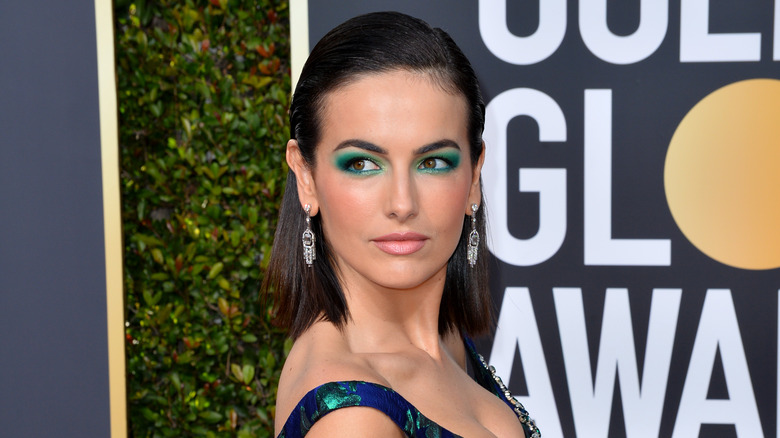 With a bob, you may feel like you barely have any hair. Yet, adding in long, subtle layers to an already short 'do can make your hairstyle always look effortless — because it is! Camilla Belle's lightly layered bob has always looked super high-class with little maintenance.
Karlie Kloss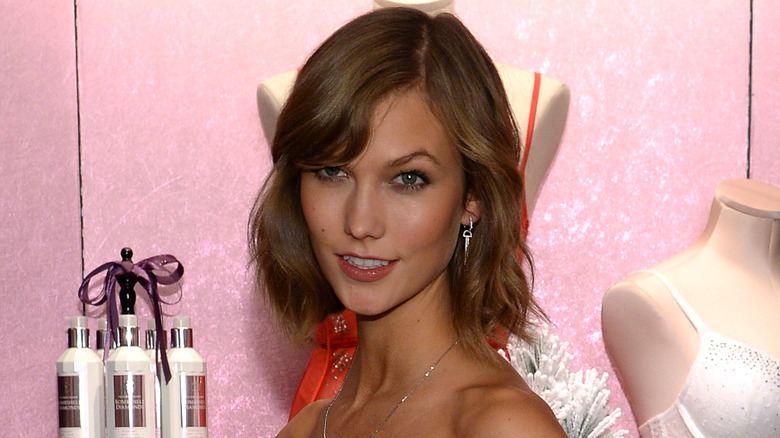 If you need a new 'do, look to a supermodel whose haircut has its own name. Karlie Kloss debuted her lightly layered bob with bangs called "The Karlie" in 2013 (via The New York Times). "It's kind of the coolest thing ever to have a haircut that" started a trend, she admitted on her YouTube channel.
Lucy Hale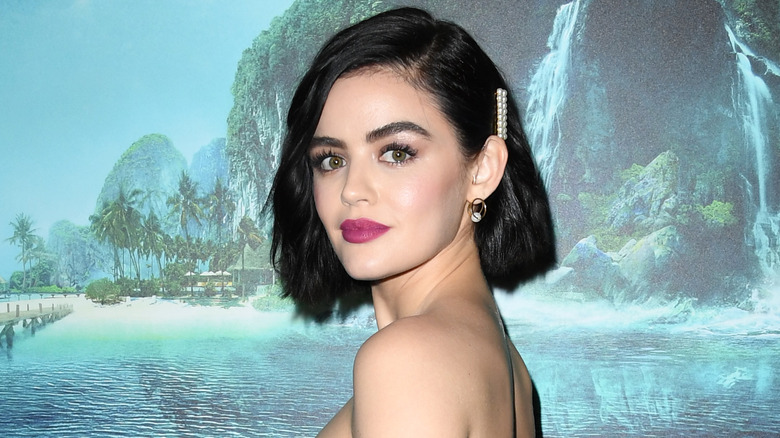 After all these years, it's hard to imagine a time when Lucy Hale wasn't rocking her bob. Yet, making that first chop was a big change in her life. "It was the most liberating thing I've ever done," she told Cosmopolitan. Adding in light layers helps create all sorts of texture to her hairstyle — and yours, too.
Rachel McAdams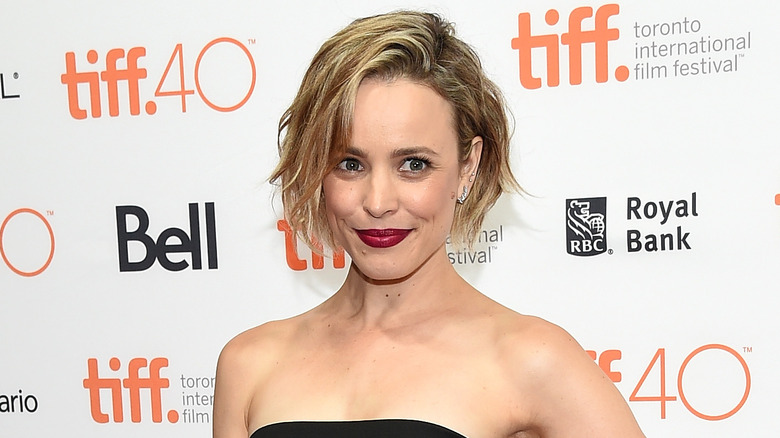 Adding layers is the ultimate way to add interest to any look, and Rachel McAdams' short, textured hairstyle proves it. More layers can make your 'do easier to maintain each morning. Every day it's red carpet ready to go!
Charlize Theron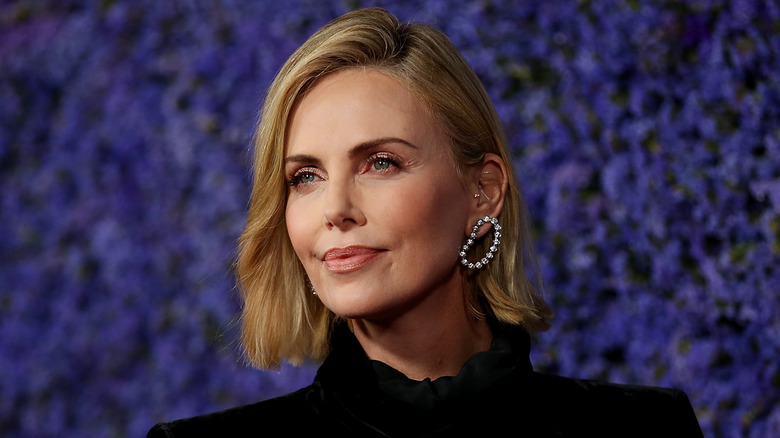 Charlize Theron has tried out many hairstyles, like this layered bob with a side-swept part. "I have no attachment to my hair," she even told Vogue. "And I always think that if I hate it, it's going to grow back," which is great advice for chopping off your long locks. Be brave when it comes to a bob!
Taylor Swift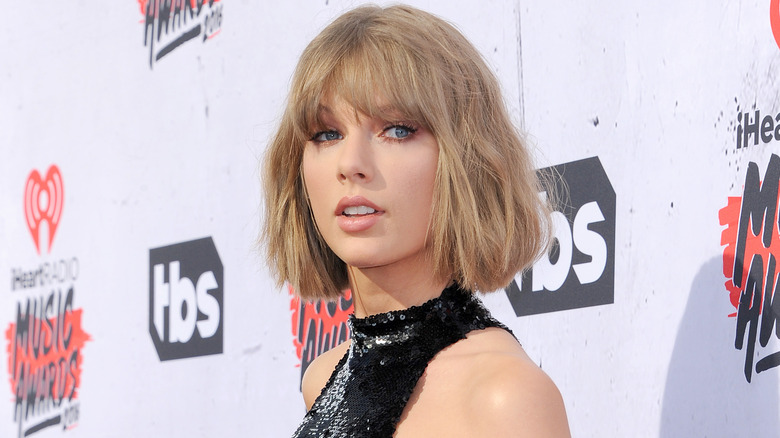 Taylor Swift's face-framing bob with textured bangs is, well, bangin'. Yet, it took her a while to adjust to the thought of having short hair in the first place. "I was planning it for six months," she admitted to InStyle. "I was like, 'I'm doing it … I'm changing my hair for the first time ever.'"
January Jones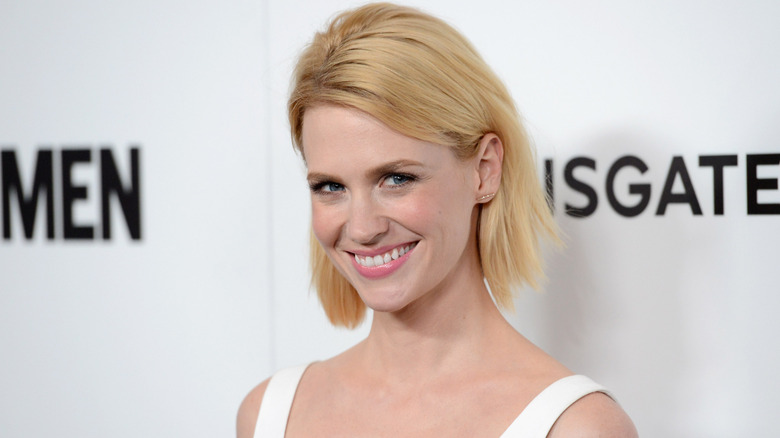 If you find yourself always wanting to keep up with the Joneses (and their hair), January Jones' look will definitely help you do it. The soft layers in her bob give her 'do all sorts of added dimension, and it's even more flattering with simple jewelry — this makes her 'do the focus.
Kate Hudson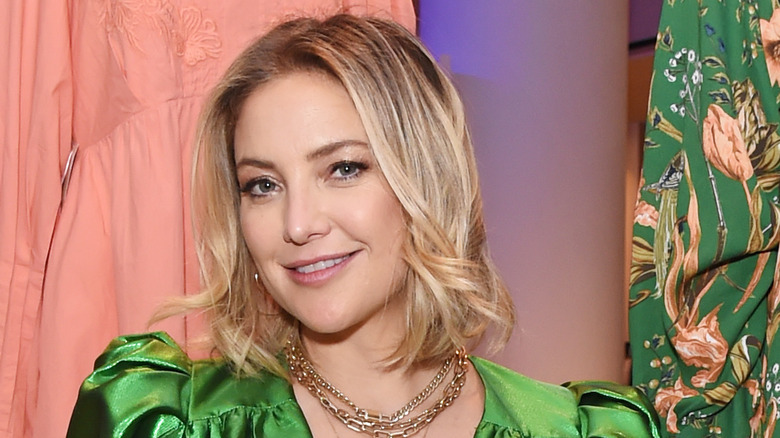 Kate Hudson's short layers add loads of volume, but her waves add even more interest. "I use the blowdryer to blow her hair out smooth, then we add soft bends with [a curling] iron," her hairstylist, David Babaii, spilled to Refinery29. "And use the beach spray to hold that piece-y texture."
Lily Collins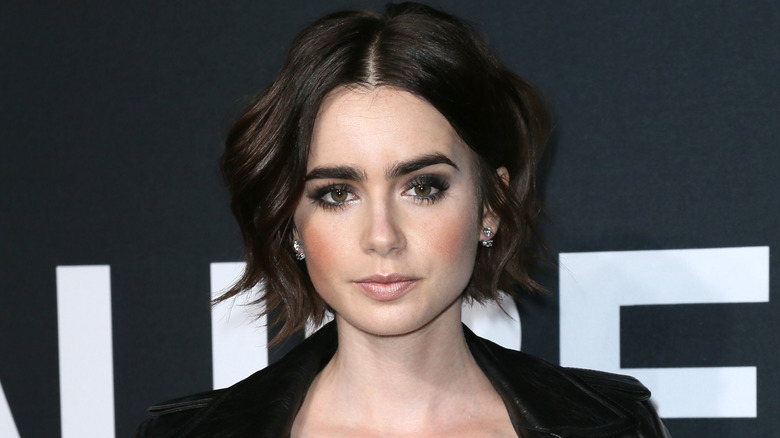 Cutting your hair is practically equivalent to gaining superpowers. "My hair and makeup team are some of the most empowering people I've ever met," Lily Collins told Byrdie. Her lightly-layered cut is a total confidence booster.
Emma Roberts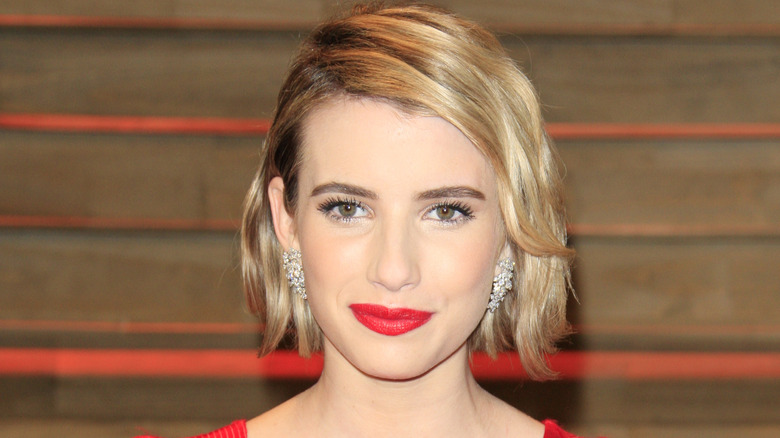 Rounded layers make Emma Roberts' short 'do truly stand out. By adding varying lengths ever so softly to the ends, her chin-length bob lays perfectly flat. If you're wanting a more dramatic layered look — without cutting off more of your hair — a deep part can help you do it.
Cameron Diaz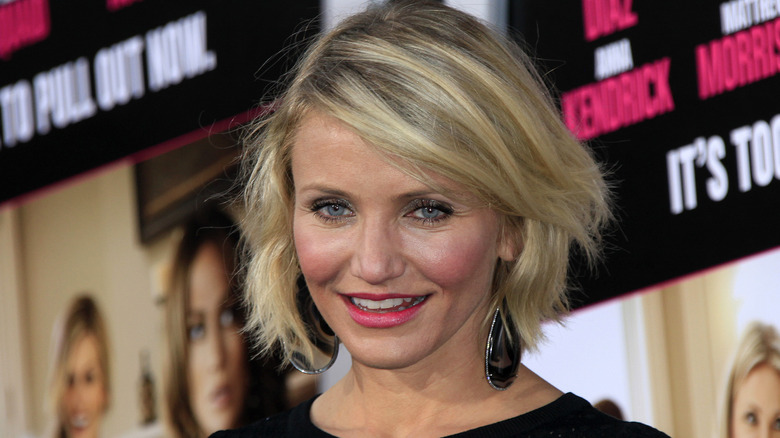 Surprisingly, Cameron Diaz's short 'do was a complete accident. "There was a little misunderstanding," she admitted on The Tonight Show (via PopSugar). After telling her hairstylist that she only wanted a trim right at her shoulders, a major miscommunication occurred, and the actress ended up with this iconic bob instead.
Maisie Williams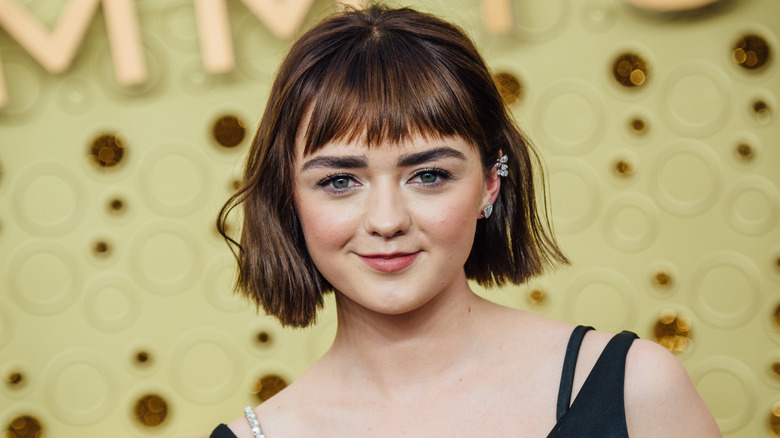 Maisie Williams debuted her adorable choppy cut at the Emmys in 2019. "We wanted to take Maisie in a more mature direction as she is exploring new roles now that 'Game of Thrones' has come to an end," her hairstylist, Ryan Richman, explained in an Instagram story (via Harper's Bazaar). This look is truly ageless, too.
Alison Brie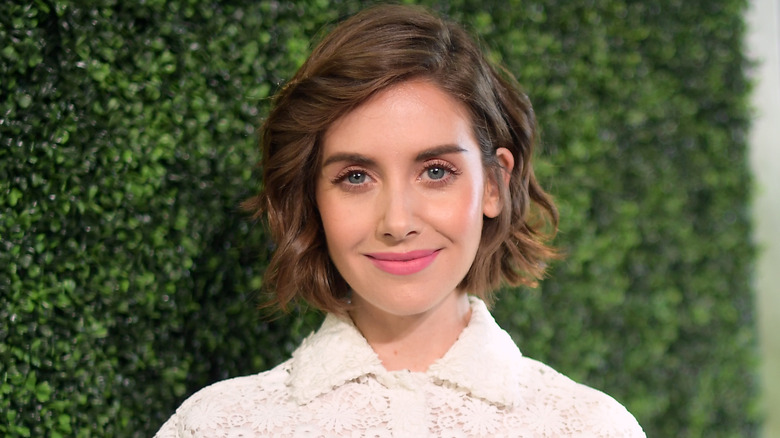 Layers can add all sorts of dimension to your 'do, and hair color can take this a step further. We are all about Alison Brie's lightly-layered ombré bob, which looks oh-so-sweet here, yet can easily be dressed up for a night out.
Kelly Rowland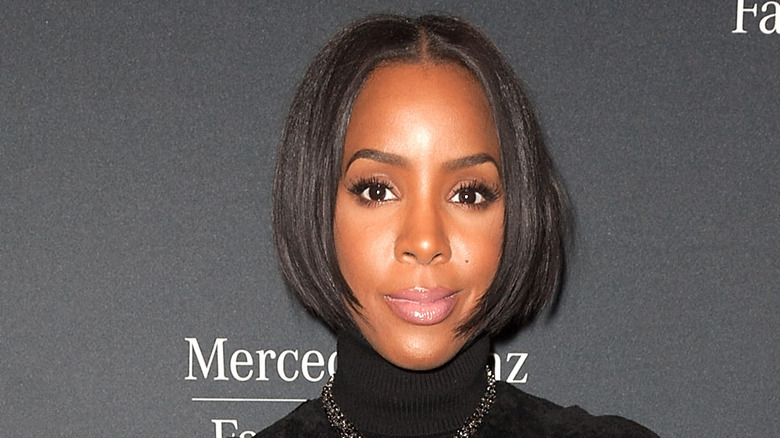 Like Cameron Diaz, Kelly Rowland's cute cut was a complete accident. As she experimented with hair color, she left it in way too long. "I went and reached for the back of my hair and it was all in my hand!" she revealed to People. It's a true hair horror story, but we love how it turned out.
Emma Stone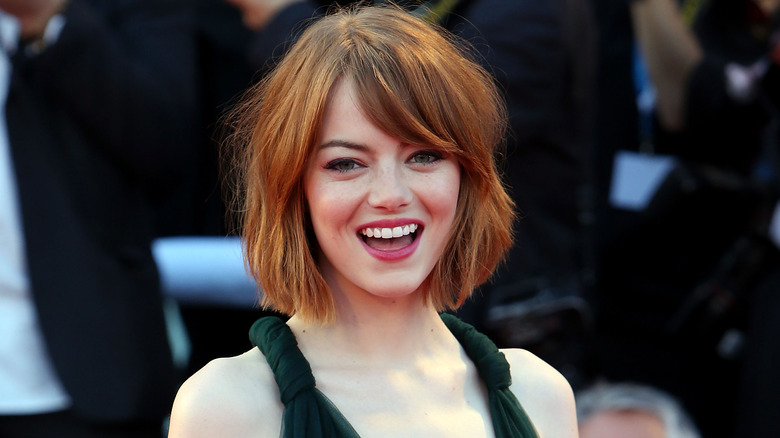 Soft layers and sideswept bangs — yes, please! Emma Stone's short 'do is electric, and being a redhead only adds to it. "Her cut and the way her hair is styled makes a huge difference in the way the color reads," her colorist, Tracey Cunningham, told Refinery29.
Ashley Benson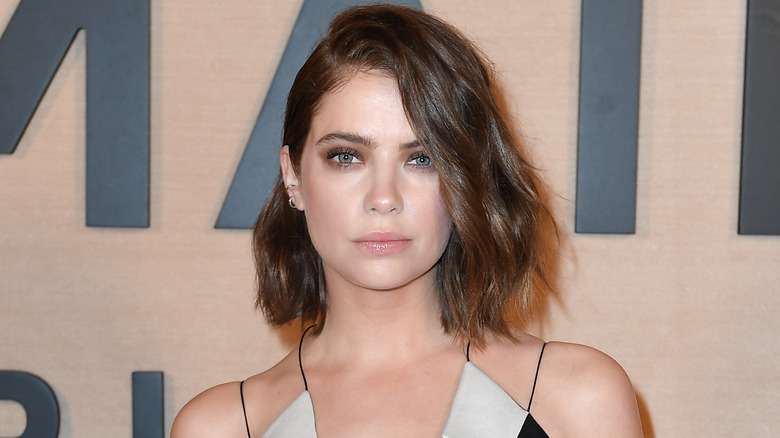 After wearing a lot of different wigs, Ashley Benson fell for one that was a bob. "We were so inspired by it that we ended up chopping her real hair super short too," her hairstylist, Joseph Maine, explained to Us Weekly. Her light layers also add loads of interest and make it effortless to style.
Scarlett Johansson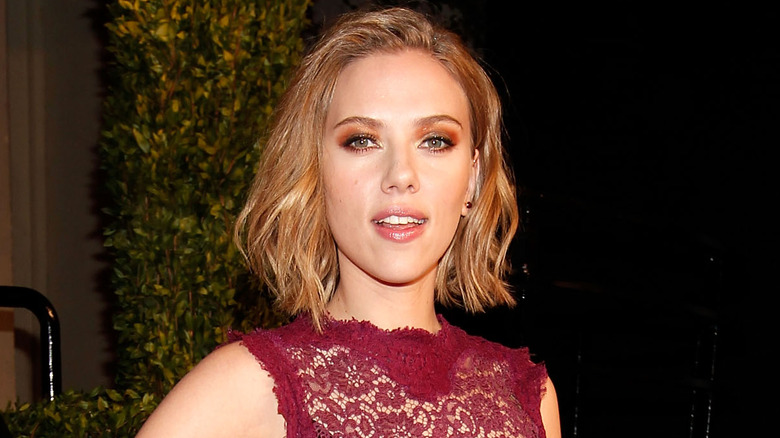 To add even more interest to your layered bob, ask your hairstylist to make it asymmetrical. Scarlett Johansson's layered 'do lays near her chin in the front and gradually gets shorter as it goes back — for a look we love.
Katy Perry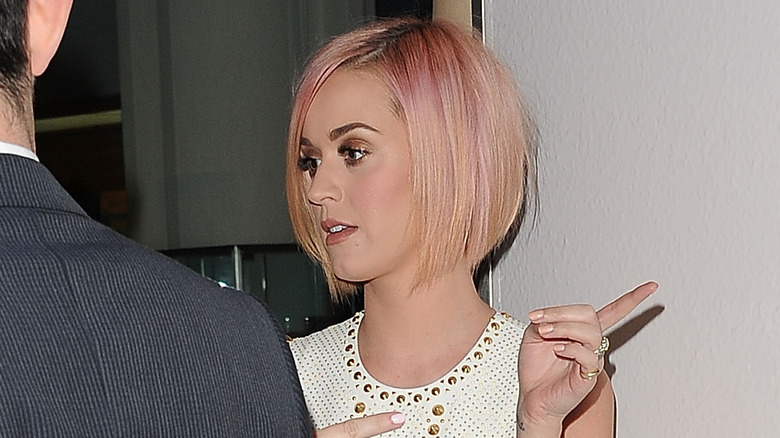 Adding some light layers can give an otherwise blunt bob even more motion. Katy Perry's layered bob is extra pretty in pink. Do we really expect anything less from the pop star?
Gabrielle Union
Don't we all need a refresh after being sick? One time she began feeling better, Gabrielle Union paid a visit to her hairstylist. "She said, 'I want to feel new and fresh and do something we've never done before,'" her hairstylist, Larry Sims, explained to Refinery29. It was then that her choppy, chic bob was born.
Brittany Snow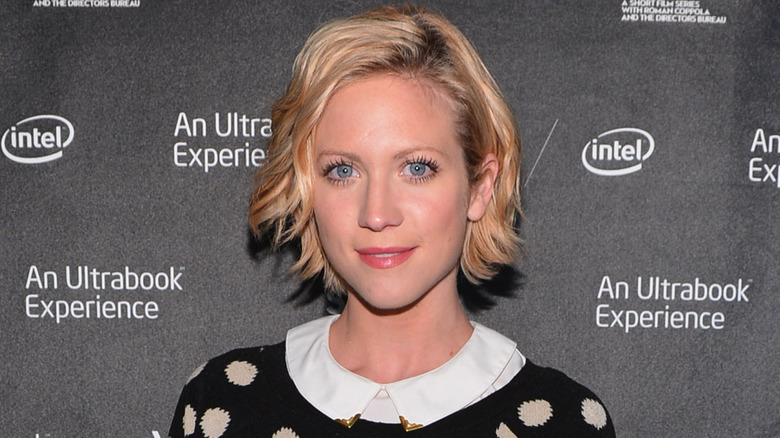 Short layers can create all sorts of interest and help draw the attention to your face. Brittany Snow's bob does exactly that, and there's snow way we aren't stealing this layered look.
Hayden Panettiere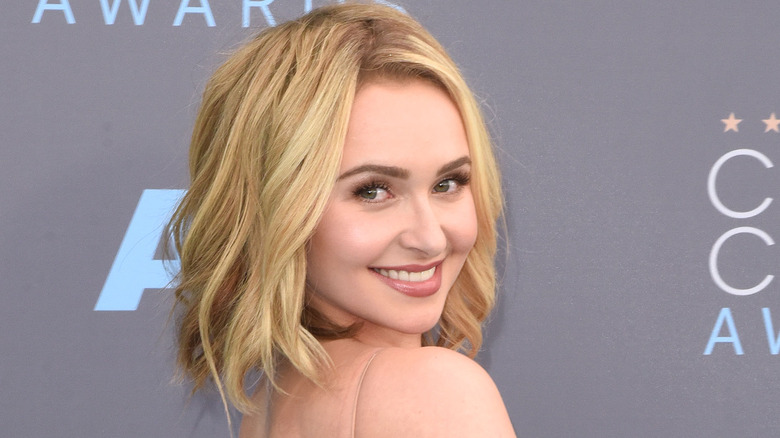 If you want to make a major life change, the easiest way is to change your hair. "Chopping hair off is like getting rid of metaphorical and literal dead ends," Hayden Panettiere tweeted alongside a photo of her layered bob in 2015. Here, she's added loose waves for drama. One could say she's never been the same since! 
Jane Krakowski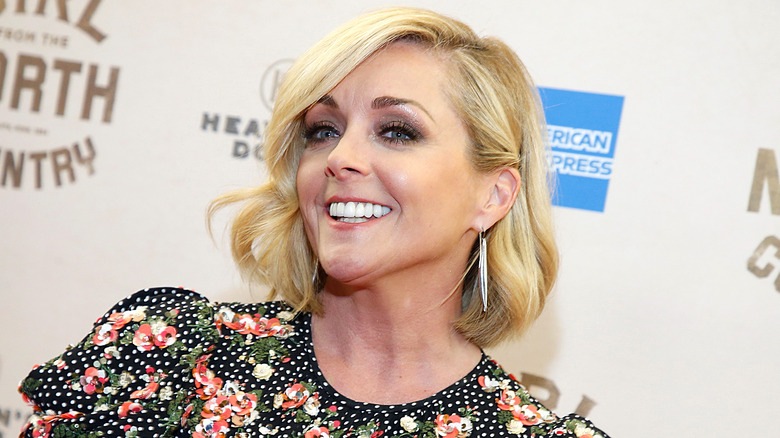 Jane Krakowski's layered bob has always looked so chic — both on and off the stage. A deep part with side-swept bangs makes the look even more dramatic. Add a pair of dangly earrings, and you're good to go.
Emily Blunt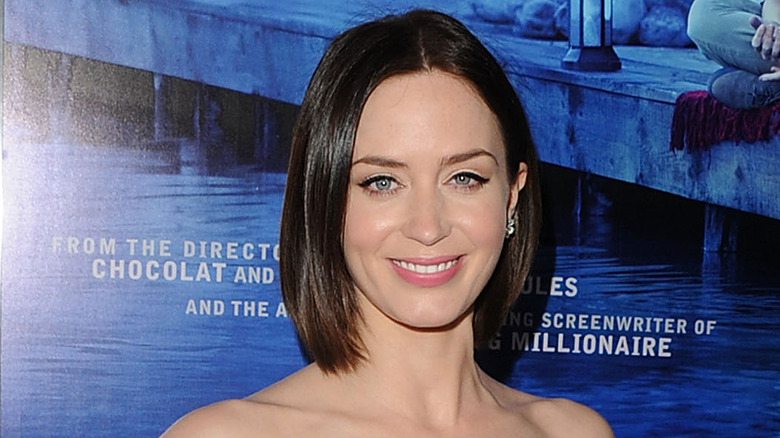 Emily Blunt opted to go for a not-so-blunt bob when she cut her hair short. Soft layers up around the front helps you focus on what's important — her face!
Lisa Rinna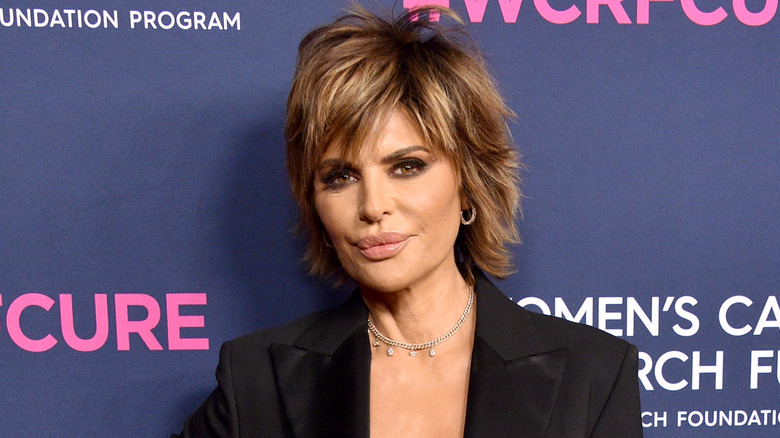 Lisa Rinna's iconic bob is loaded with layers that practically redefine a shaggy 'do — her go-to look for ages – thanks to her long-time hairstylist, Sally Hershberger. "Her signature short shag haircut is my 'Sally shag' and has been done for years at my LA salon," she told Page Six. Now we know what to ask for!
Jourdan Dunn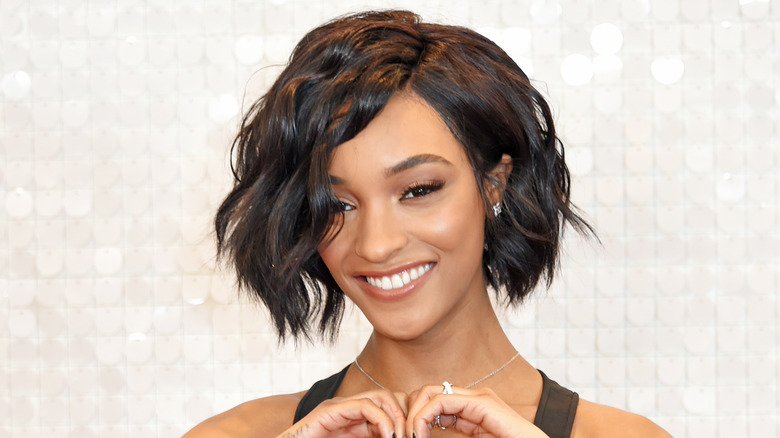 Jourdan Dunn's bob truly does her face shape justice. When she first chopped it, "We went from 30 inches of gorgeous braids to this chic textured bob," her hairstylist, Lacy Redway, wrote on Instagram. The light layers add lots of motion to her 'do, too.
Dua Lipa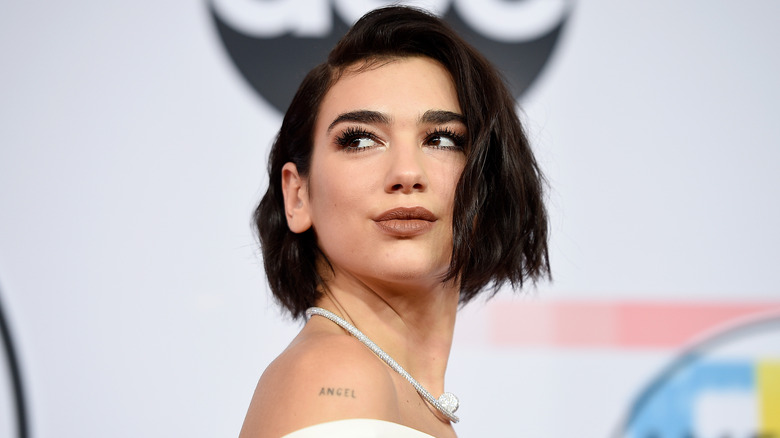 If you're looking for a 'do that always looks edgy and elegant, adding in soft layers can bring your bob to the next level. Ask your hairstylist for slightly longer pieces in the front to add some interest, just like Dua Lipa.
Eva Mendes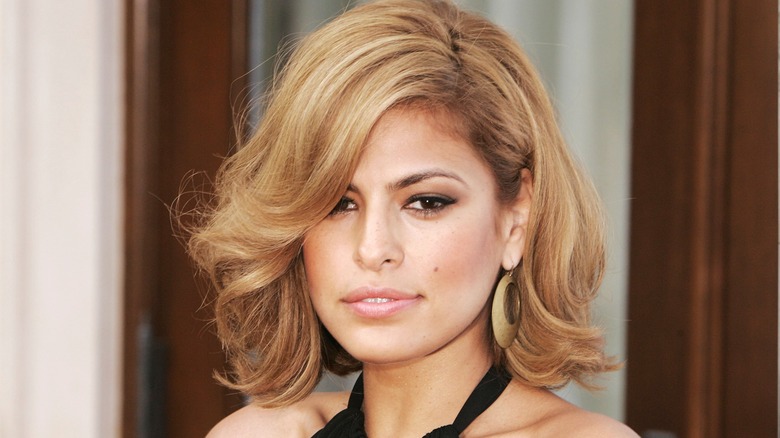 Cutting her hair into a layered bob was a way for Eva Mendes to save time styling it every day. On Instagram, she even thanked her hairstylist, Giannandrea, "for making my mom life a helluva lot easier" (via Yahoo!). Mendes proves that a layered bob is definitely a cool mom haircut!
Victoria Beckham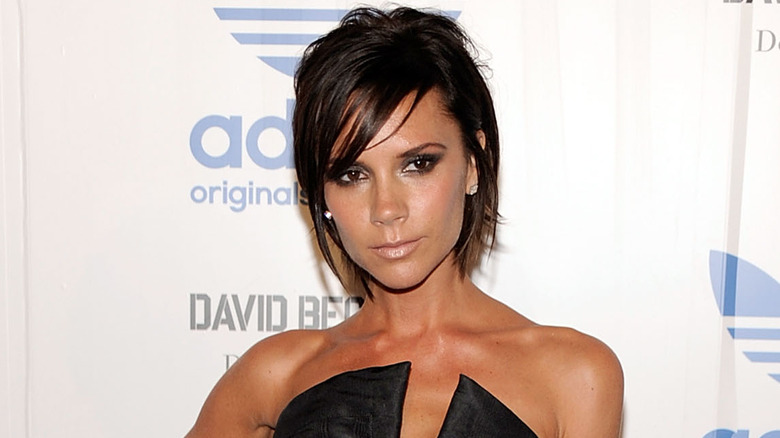 Victoria Beckham's asymmetrical bob — her signature look — keeps its amazing shape by regularly visiting her hairstylist, Jason Collier. "By waiting too long between trims you end up having to use more products and styling tools to try and maintain the shape, which only ends up drying the hair out," he told Red. The more you know.
Katie Holmes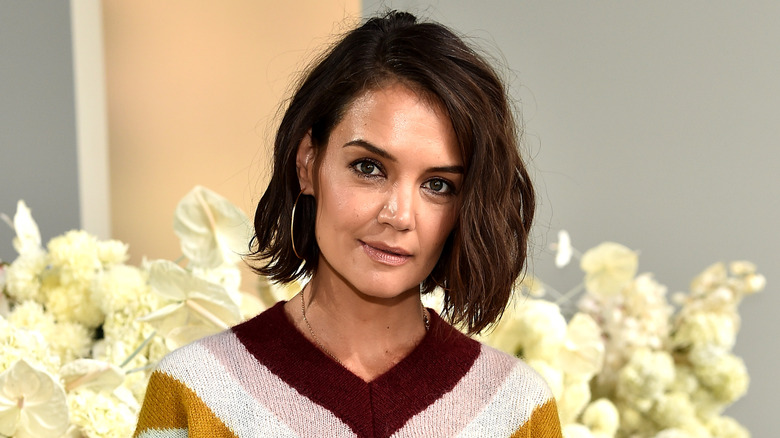 Who says you can only have layers in long hair? Katie Holmes' bob brilliantly incorporates soft layers for a whole lot of motion. The best part is the short hairstyle's effortlessness. "I was tired of dealing with long hair — I just wanted something easier," the actress told InStyle.
Lana Condor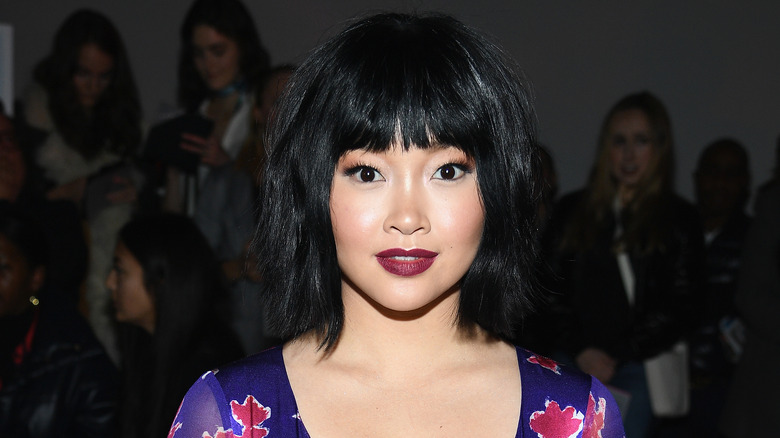 An easy way to change up a layered look is to add bangs. If you're not prepared to make the plunge quite yet, look to Lana Condor, who wore faux bangs with her bob during an event in 2019.
Ciara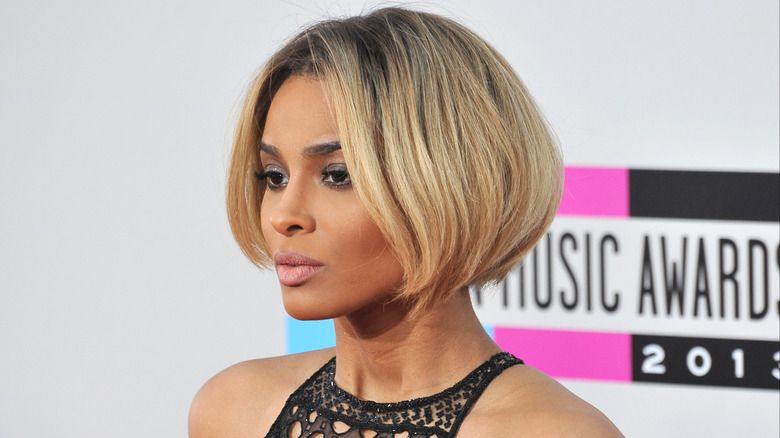 Ciara's bob is one of her favorite looks of all time, she told Allure. Layers and loose waves give her short 'do all sorts of movement, which is extremely appropriate for somebody who spends their life moving and grooving on stage.
Source: Read Full Article