18 Best Sporty Bathing Suits Of 2021
Shout out to all the women who've traded jeans for leggings. The ones who'veswapped their underwire for a comfier sports bra. In other words: This one goes out to the ladies who practically live in activewear.
You don't need to put your obsession on hold when it comes to swimwear, either. Plenty of your fave workout clothing brands now offer sporty swimsuit options—and so do traditional swimwear brands that have caught on to the awesomeness that is living an active lifestyle all year long. In fact, there are so many sporty bathing suits on the market right now its overwhelming.
Therefore, to help you on your hunt, here is an editor-approved short list of the best active swimsuits that are versatile enough to wear to the beach, pool, or for a long heart-pumping swim. Whether you're looking for a one-piece, bikini, or something in between, you'll find options and inspo here.
Just like their land-only activewear cousins, these sea-worthy swimsuits boast technical and performance driven design elements like compressionand fast-drying fabrics, as well as built-in bras and higher necklines for added support, making them ideal for water sports like surfing, stand-up paddleboarding, swimming, aqua cycling, and even waterfall hikes.
Whichever one you choose, rest assured that you're guaranteed to make a big splash.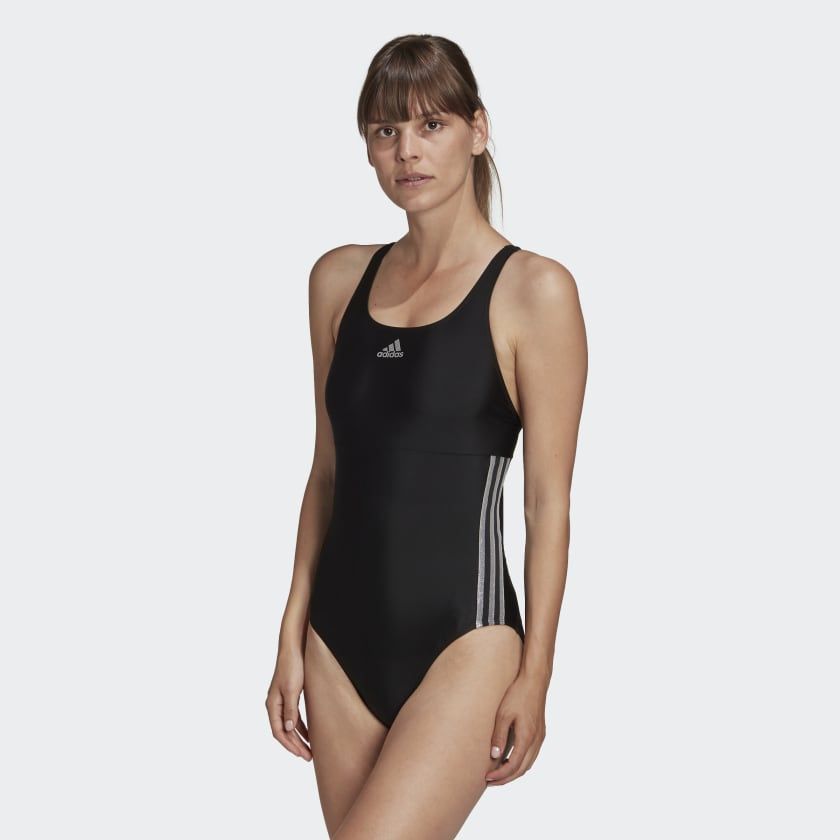 Throw this on to channel your inner Olympic swimmer. The swimsuit is made from chlorine-resistant fabric that's made from recycled fishing nets and other discarded nylons. Aside from being environmentally friendly, its racerback straps and cutout also gives the swimsuit a stylish edge.
Rave review: "The quality is great. Feels comfortable." —Lynn41, adidas.com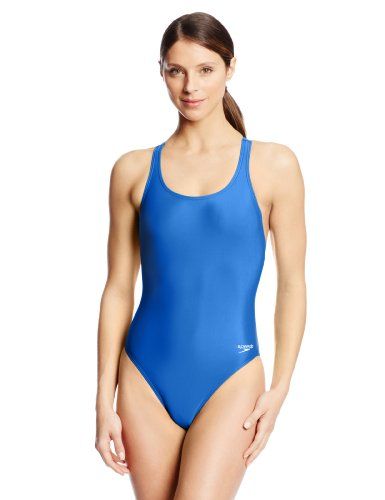 The name Speedo is synonymous with sporty bathing suits designed for active lifestyles. So, it doesn't get more classic than this blue one-piece from the heritage brand.
Rave review: "The swimsuit is tight but comfortable. As others have said, there is no padding in the boob area, but I actually find it a lot more comfortable than my swimsuits with padding." —Reba Alice, amazon.com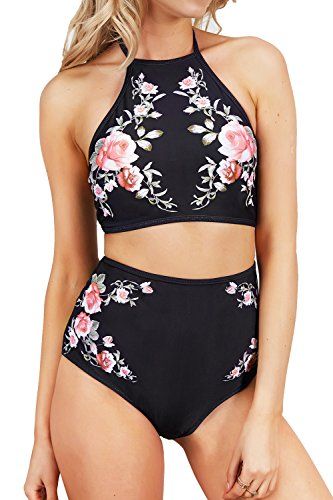 The halter style and adjustable straps of this bikini top offer customizable comfort while the high-waisted design of these bottoms provides full coverage.
Rave review: "I usually have a hard time finding cute swimsuits that fit my 'curvy' body but this is was perfect." —Abby, amazon.com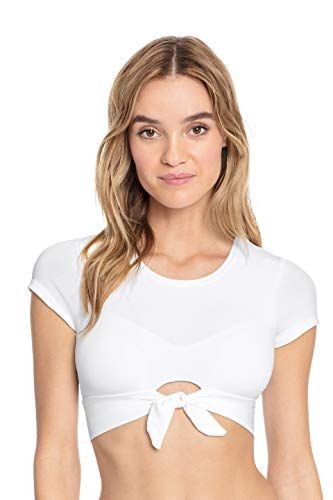 The cap-sleeve crop top design of this bathing suit top offers full coverage and extra support thanks to an adjustable tie at the bra line. Pair it with the high-waisted bottoms on the next slide.
Rave review: "This covers my shoulders and clavicle where I burn so it is great for sunny skies." —J., amazon.com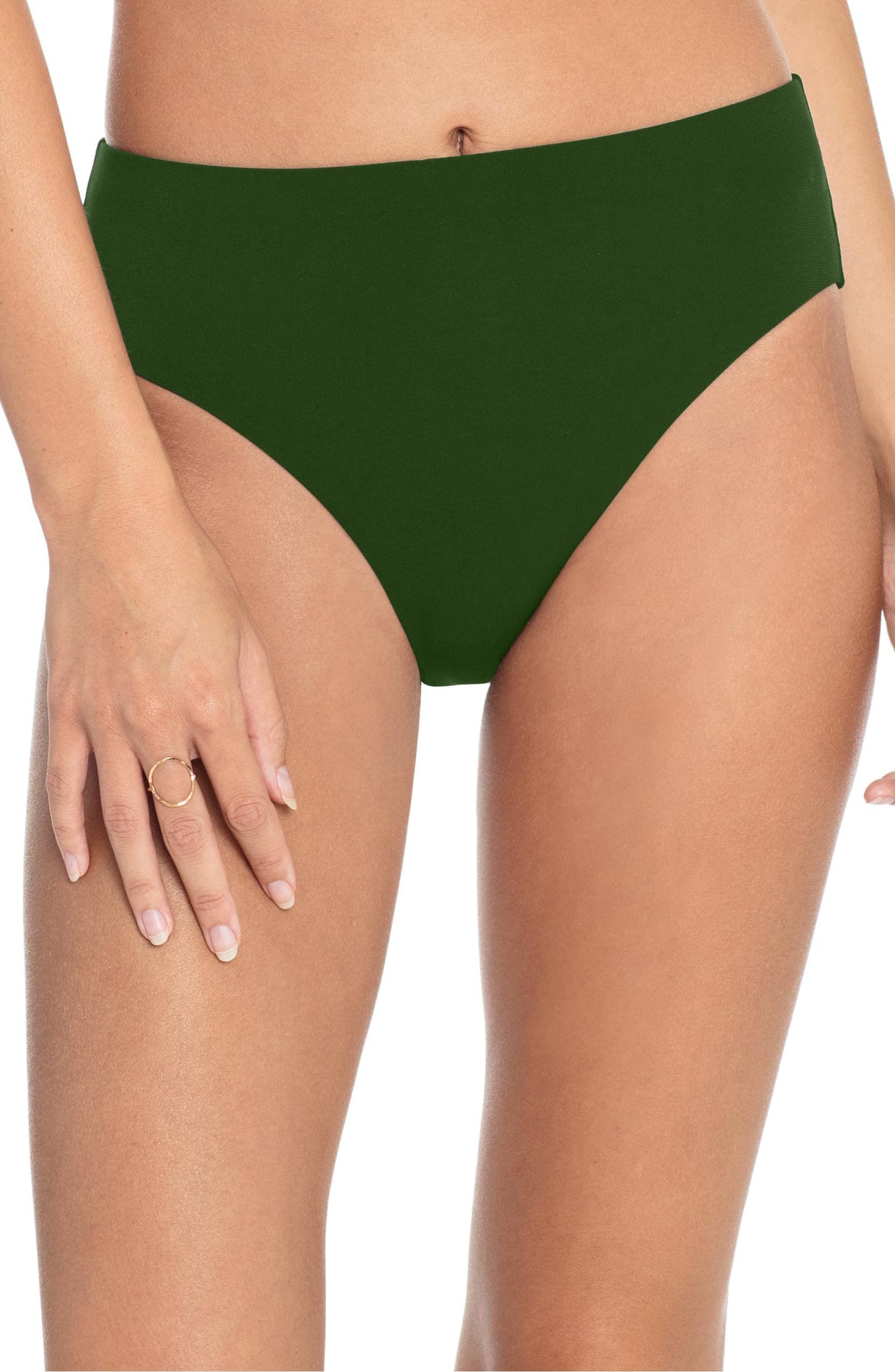 Cut high on the leg but offering full-coverage in the back, this navel-grazing bikini bottom will never go out of style.
Rave review: "Supportive, stays in place, great color, fully lined, and not too high-waisted. Just right." —Char44, nordstom.com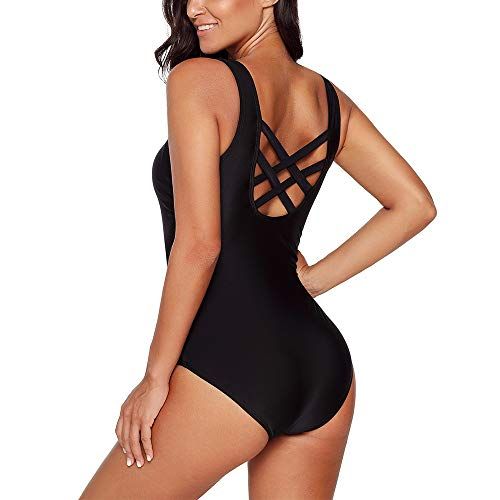 If you're looking for a sporty swimsuit with a touch of sleek design, you'll love this one. It's business in the front, and a party in the back, thanks to the cute crisscross back. It's also made with lightly-padded cups for extra support.
Rave review: Exactly what I was looking for. An athletic-looking, modest black suit that has good support, with a cute back detail… My boobs aren't hanging out, but my back fat isn't squeezed out of the back-weaving detail." —Sarah, amazon.com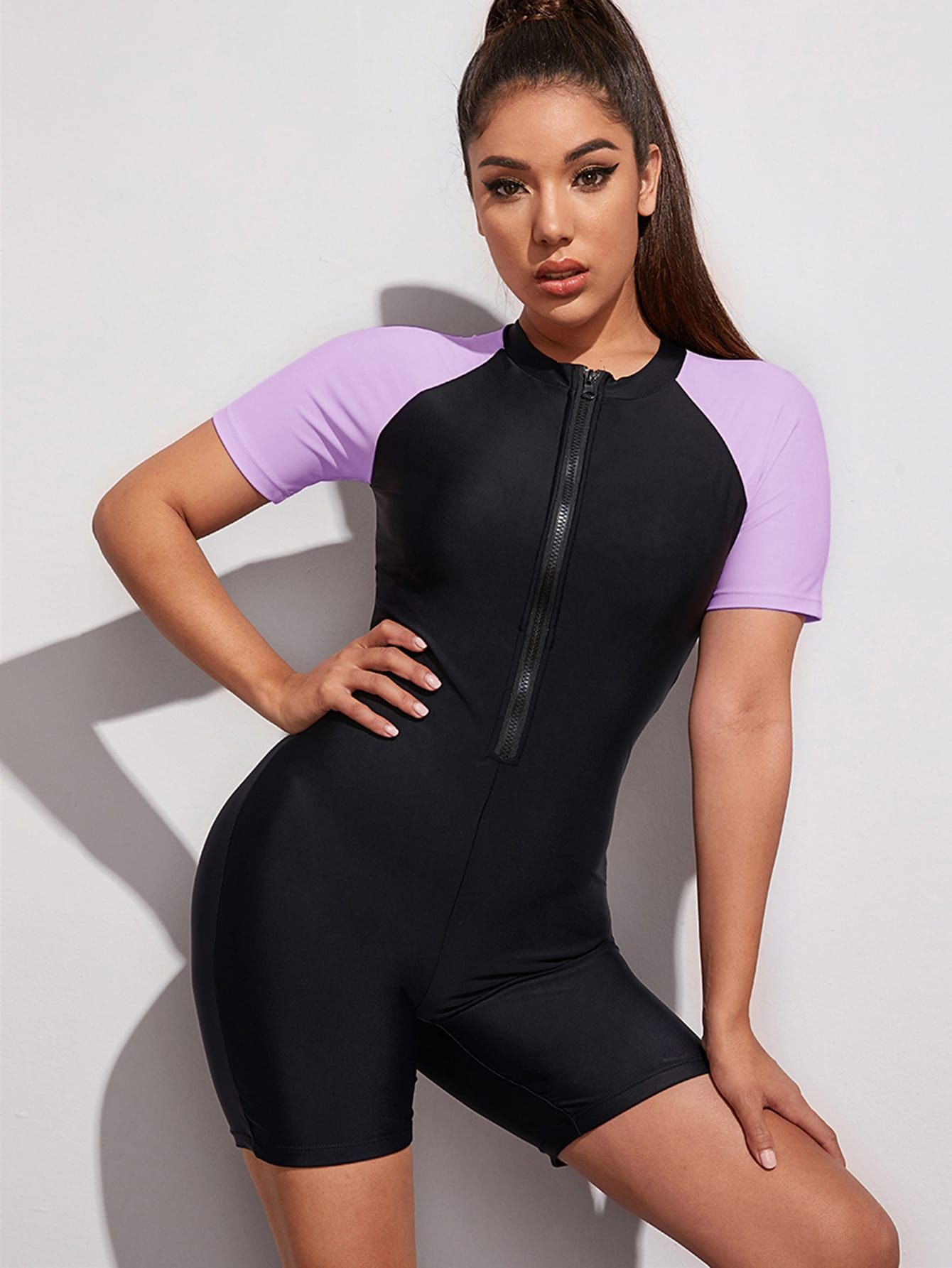 If you want something you can comfortably slip into, here's your swimsuit. It's full-coverage, runway-ready, and at less than $20, a whole bargain.
Rave review: "Love it. Finding swimsuits like this is hard. Great price." —T**0, shein.com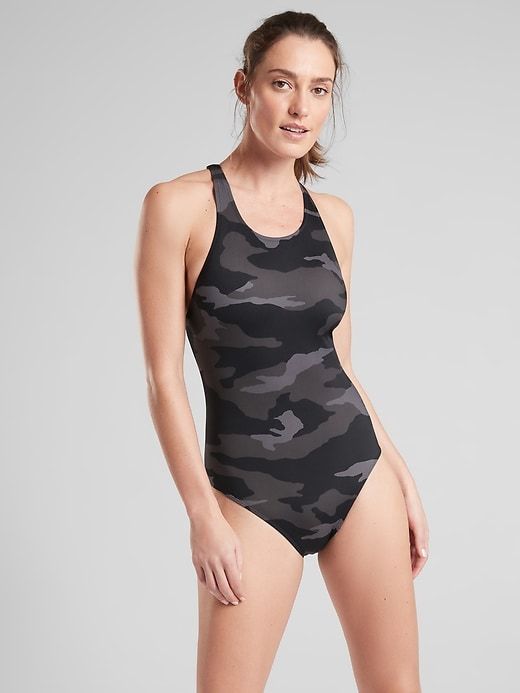 If you prefer onepieces, this sporty, camo suit is a great option. It's made with quick-drying fabric that will keep you dry and comfortable when you're out of the water, plus it has UPF 50+ sun protection.
Rave review: "I am shorter (5'2″)and most of the one-piece swimsuits make me look stocky and are not very flattering. THIS was not one of those swimsuits. It was flattering and trendy all at the same time." —Catherine K., athleta.com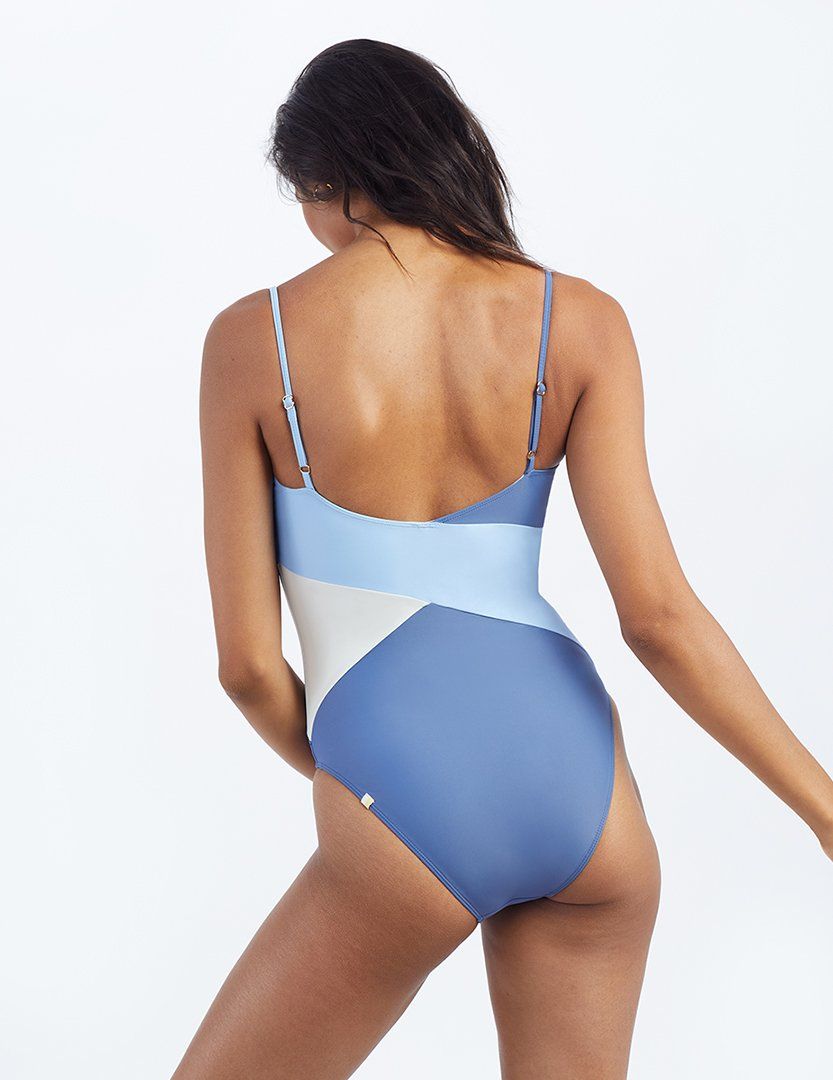 Sporty doesn't have to mean boring when it comes to swimwear. This color-blocked swimsuit comes in several styles from leopard to seaweed green. It's also made with adjustable straps and built-in cups, so you can achieve the perfect fit.
Rave review: "I love this suit! The fit is great, and the light compression makes me feel "pulled in" and is super comfortable. The first day I wore it I got so many compliments!" —Asha G., summersalt.com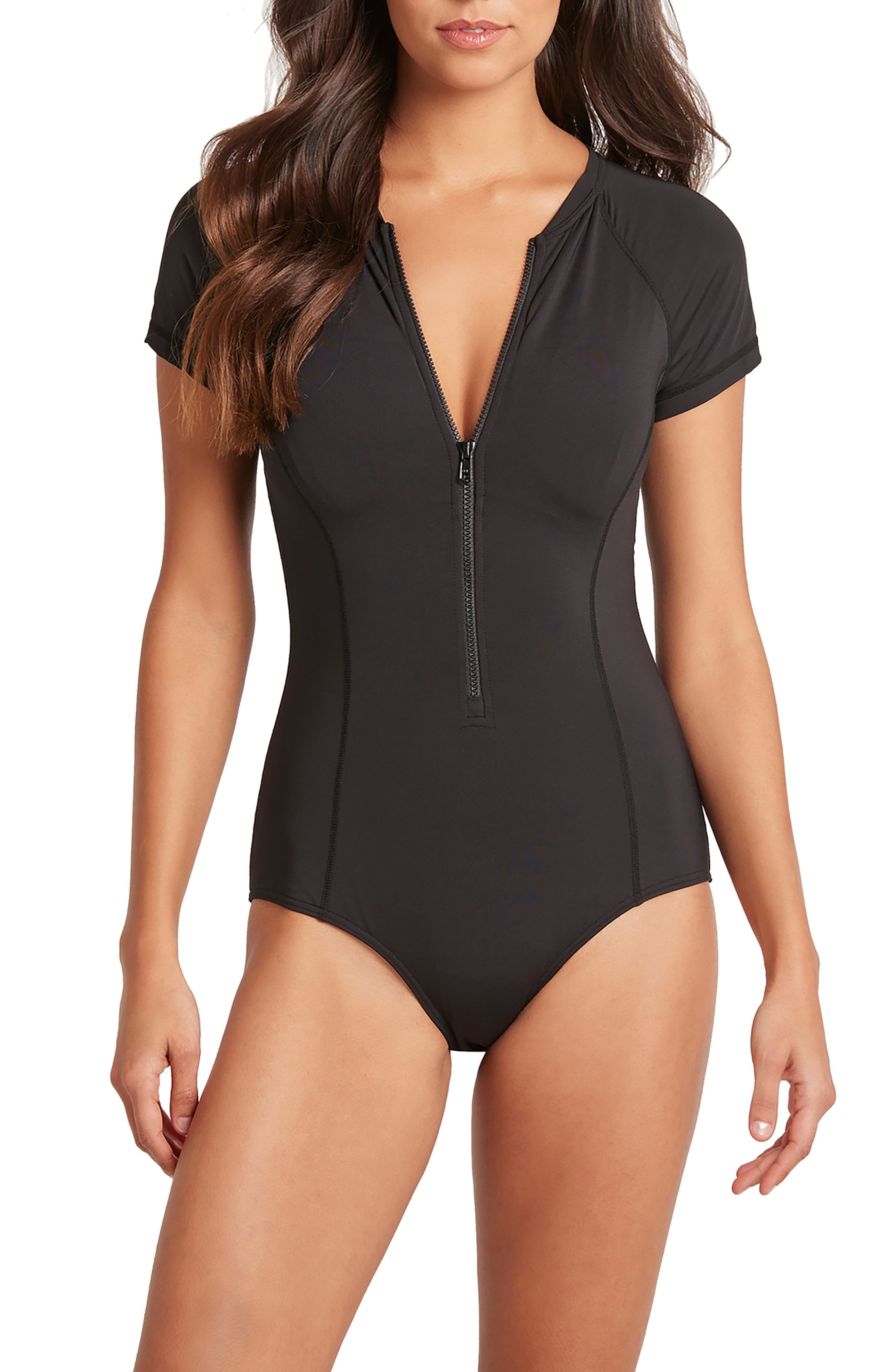 Thanks to its front zipper, not only is this suit super easy to throw on, but customers say it offers a lot of chest support too. The swimsuit is made with an internal bra that hugs the skin when the zipper is completely up. Keep it all the way closed for extra support or protection from the sun, or zip it down to sport some cleavage.
Rave review: "I'm a super curvy size 6 and a size 8 fit like a glove. It smoothed out my belly and the capped sleeves were really flattering on my arms. It just feels really good on – great comfy material and I feel very secure when being active in it. I love that it comes up higher on the chest which is where I burn easily." —Neme515, nordstrom.com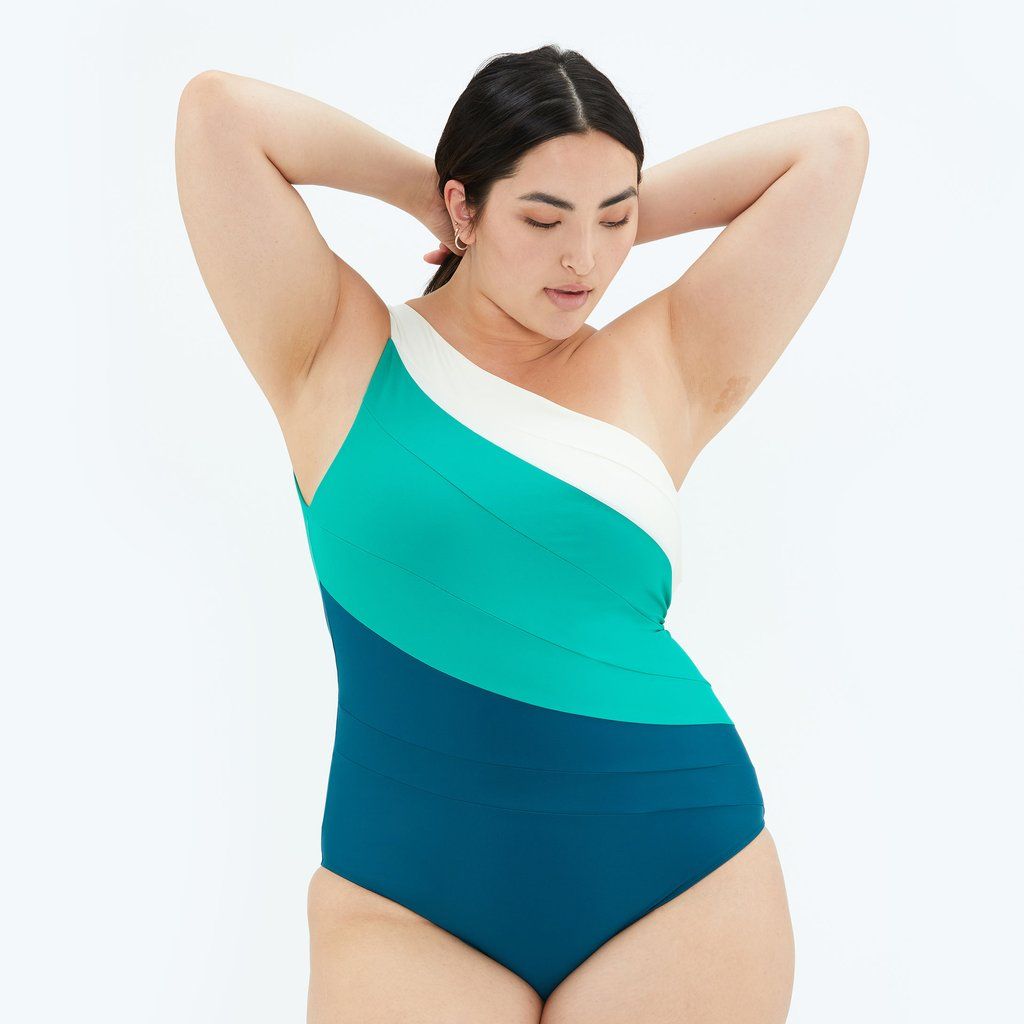 The one-shoulder style on this swimsuit doesn't sacrifice any compression. It'll give you a secure fit when dry, without feeling icky against the skin when wet.
Rave review: "This suit is beautiful and flattering. I love the compression of the fabric- it fells like a hug." —Kaylie W., summersalt.com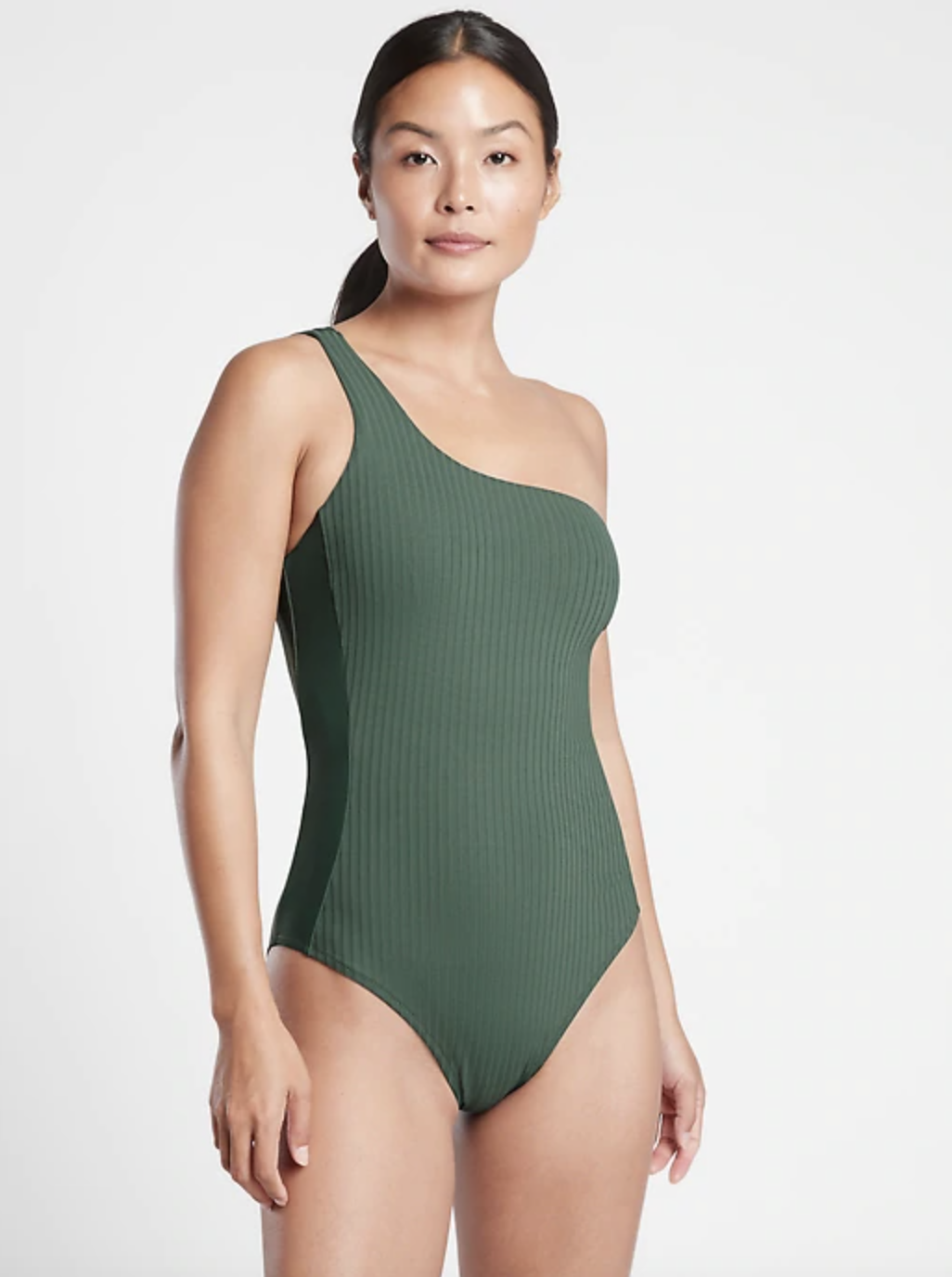 This swimsuit from Athleta gives you all the support, without making you feel like you can't breathe. It's made of Lycra Xtra Life fabric that can stretch, but snap back. Plus, it's compressive liner offers extra support.
Rave review: "This swimsuit fits exactly how you think it should. All the coverage, with style to go along with it!" —K. Cook, athleta.com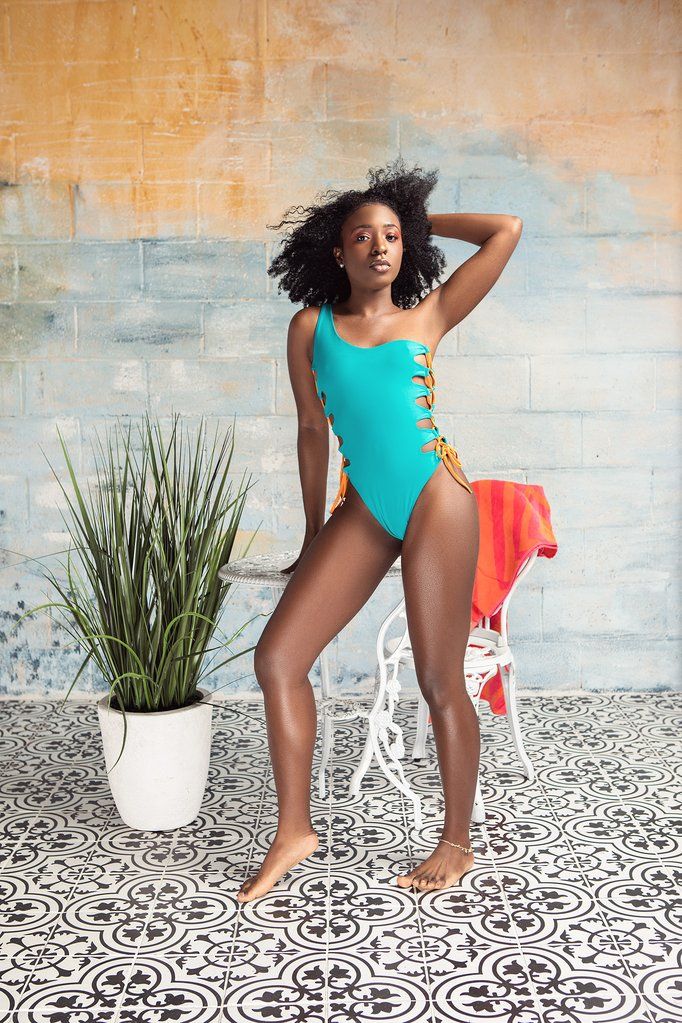 Want a combination of sporty and stylish? Snag this teal and orange one-piece from Ego Swim. Made to sculpt to your body, this suit will give you the support you need both in and out of the water, and it comes with adjustable ties for you to customize your fit.
Rave review: "I often have a hard time finding one piece swimsuits that compliments every part of my body. The material is high quality and sculpts to your body. Zuri is a summer staple." —Treshawna C., egoswim.com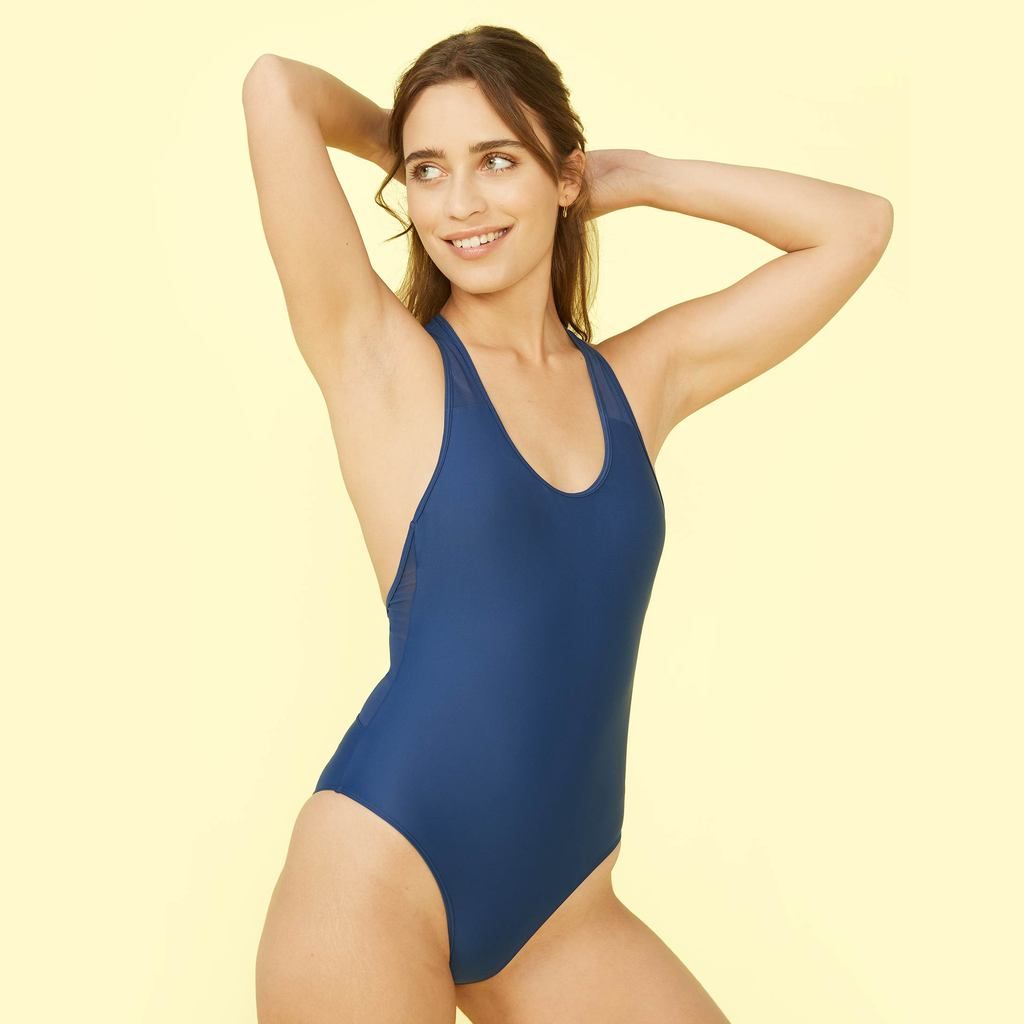 The Mesh Diver is a full one-piece in the front, but thanks to it's skinny strap racerback and mesh detail, it feels like a two-piece in the back. It also features a U-neckline with built-in soft cups that make the swimsuit quite snug, despite all of its open pockets.
Rave review: "Was looking for one piece that would stay in place but not feel too much like a "mom" suit. This is perfect. Love it and get compliments on it every time I wear it." —Laramie B., summersalt.com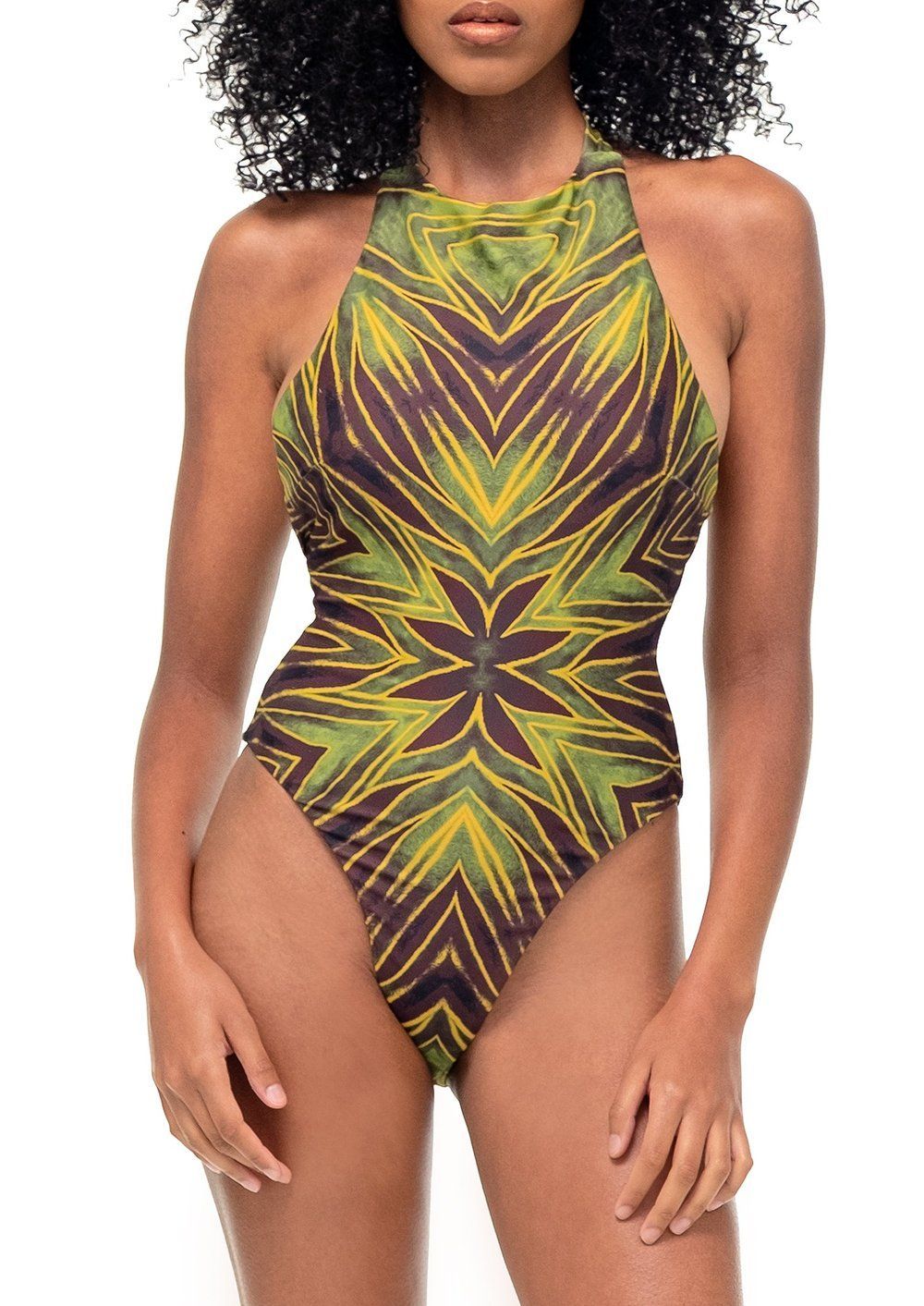 If you're looking for sporty statement piece, this is it. The design of this swimsuit is inspired by wildlife, and the cut is flattering, but secure. The swimwear is fully-lined, so that you're supported everywhere from your bum to your boobs.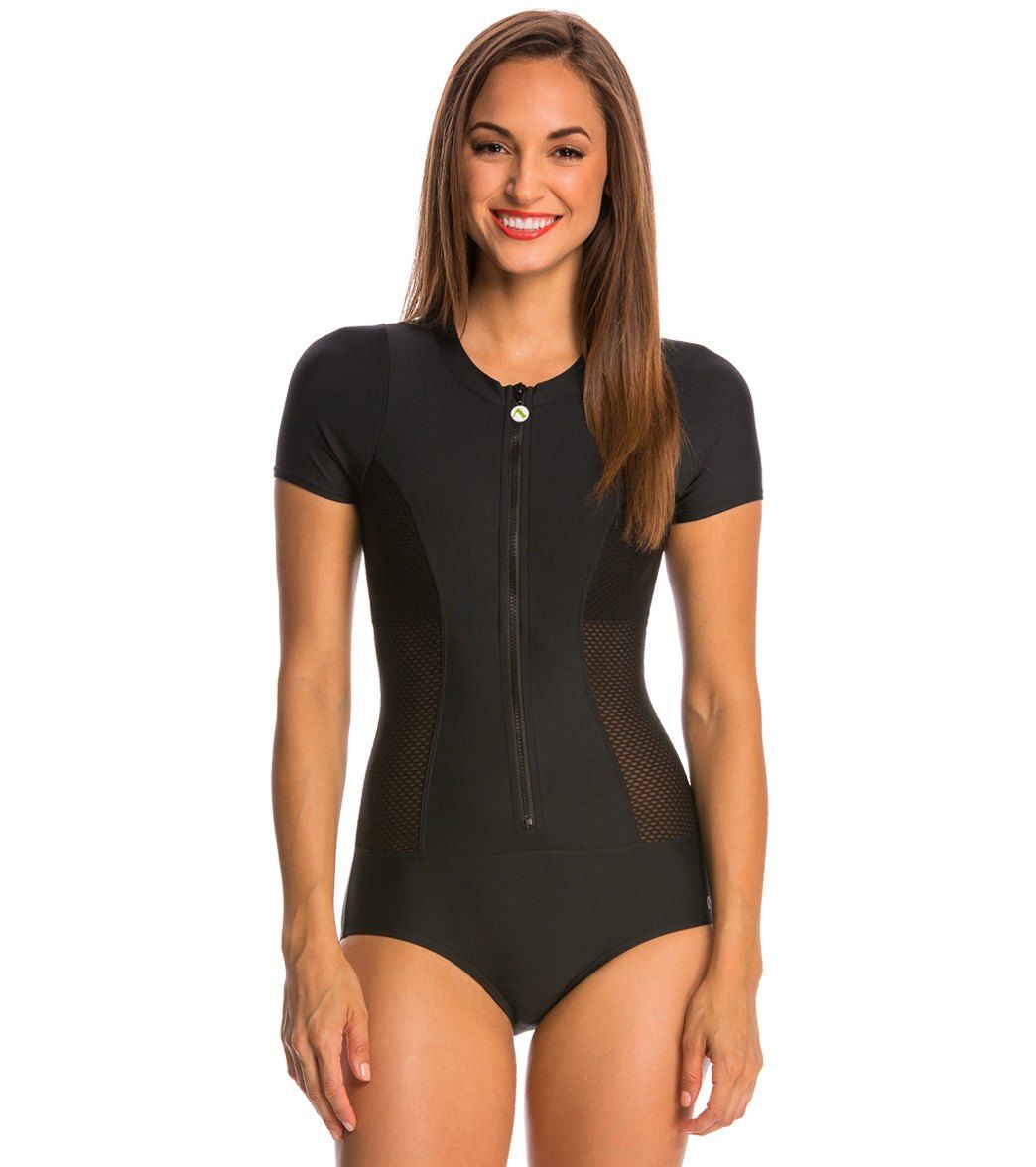 This swimsuit can take you from your water sports to dinner by the beach. The zip-on swimsuit offers compression and coverage, but pair it with some nice bottoms once you're done with your sweat sesh, and vióla you've got a whole casual outfit.

Rave review: "This is a great suit. I swim laps in a local pool and this suit stays put in all of the right places, fits great, and is very flattering." —Cindy, swimoutlet.com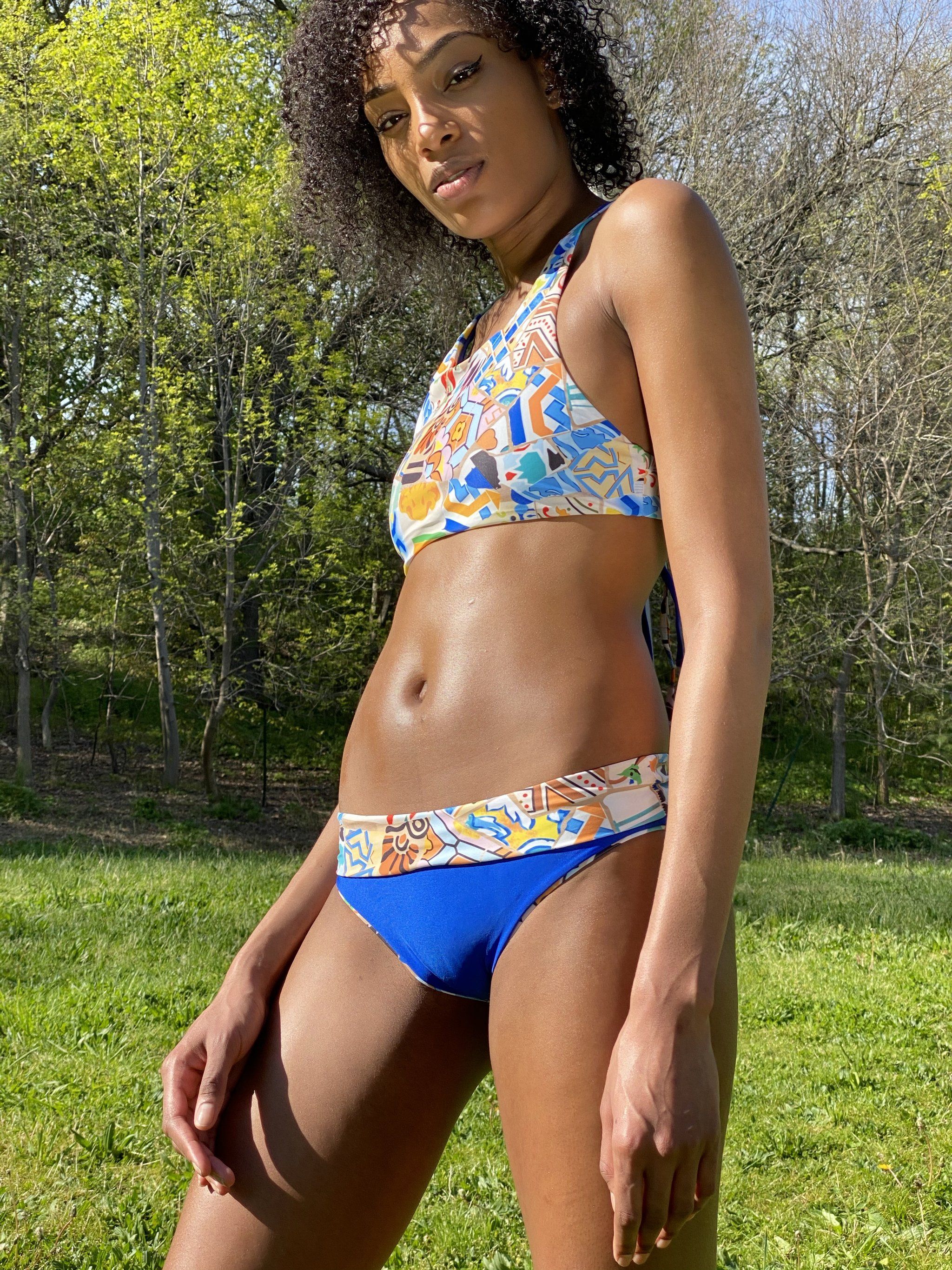 This top from Avid Swim features a high-neck in the front for maximum coverage, but crossed straps in the back for a playful design. And if you want a break from the geometric pattern shown here, you can reverse it to the cobalt blue side so it matches the bottoms.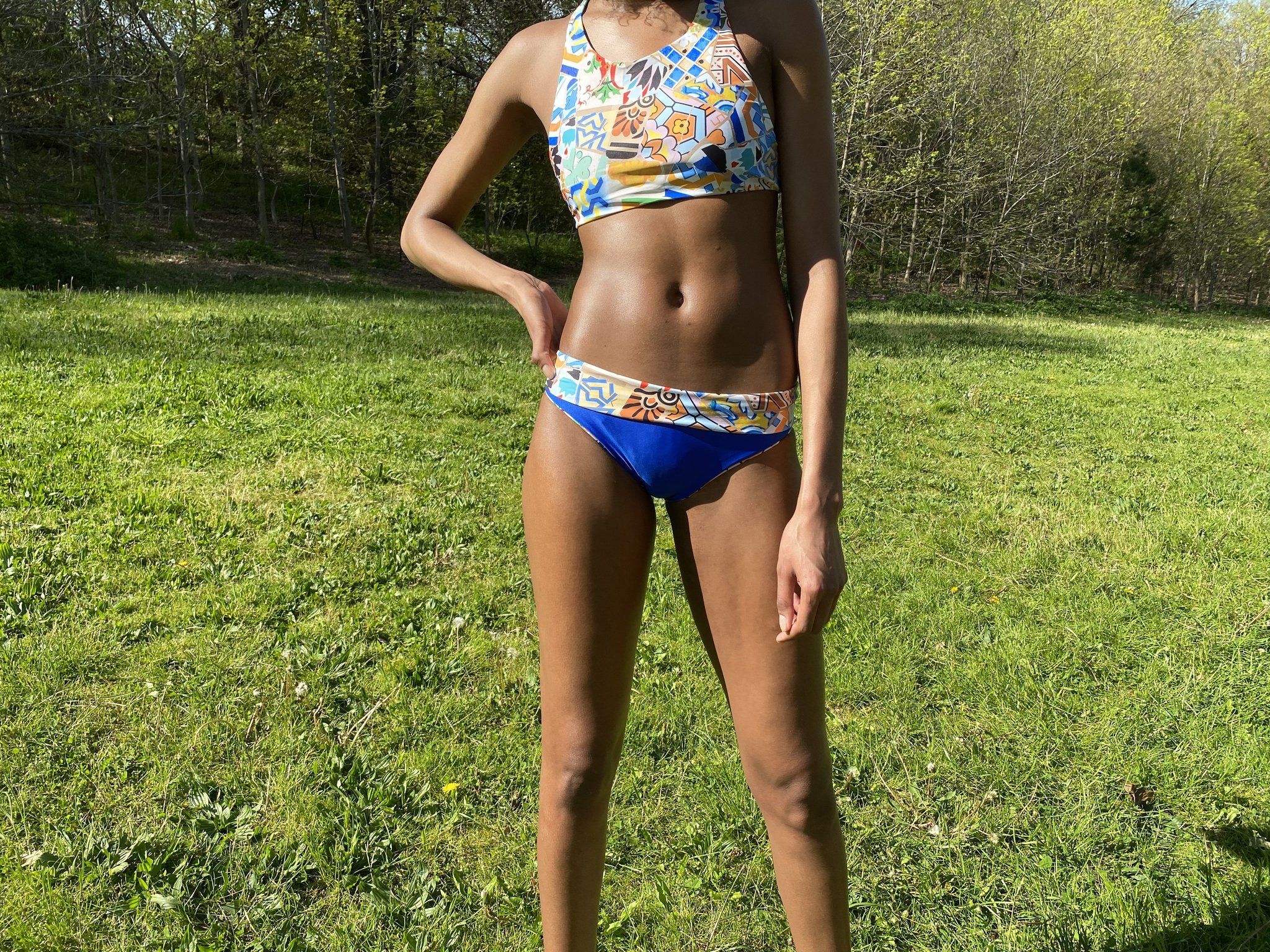 Yup, the bottoms are reversible too— in both print and coverage. Just fold them down to turn the high-waist bottoms into low-rise briefs.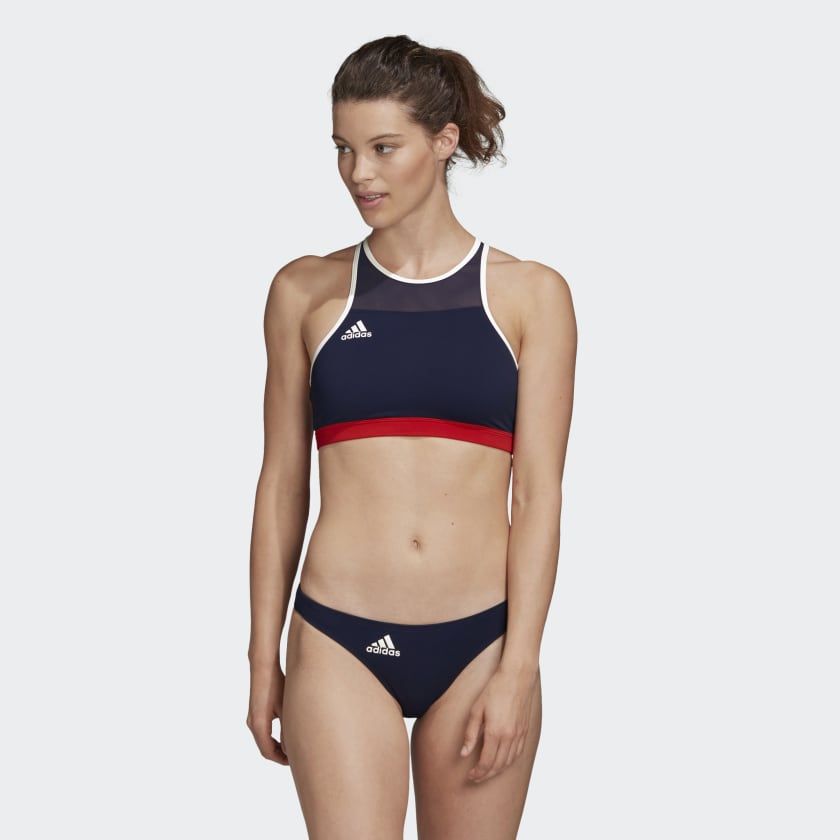 The swimsuit/volleyball top was designed to move with you, making it perfect for beach sports on the sand or in the water. Aside from providing chest support, the top is also made to offer sun protection up to 50+ UV.
Rave review: "Great product, super practical and cute, love the cut around my shoulders for athletics and mobility." —Amich22, adidas.com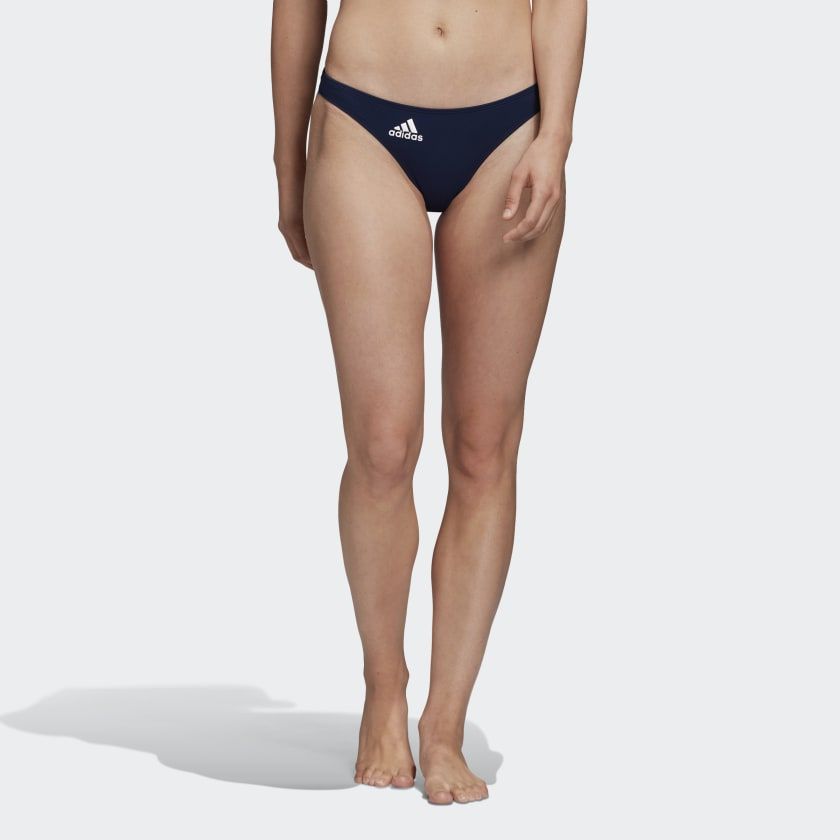 This bikini bottom is also made with UV protection, in addition to its chlorine-resistant fabric. The bikini bottom is low-cut and sporty chic but stays in place no matter how much sweat you're getting in.
Rave review: "I like the way the bottoms sit on my hips! Also make my butt look good!!" —LisaW330, adidas.com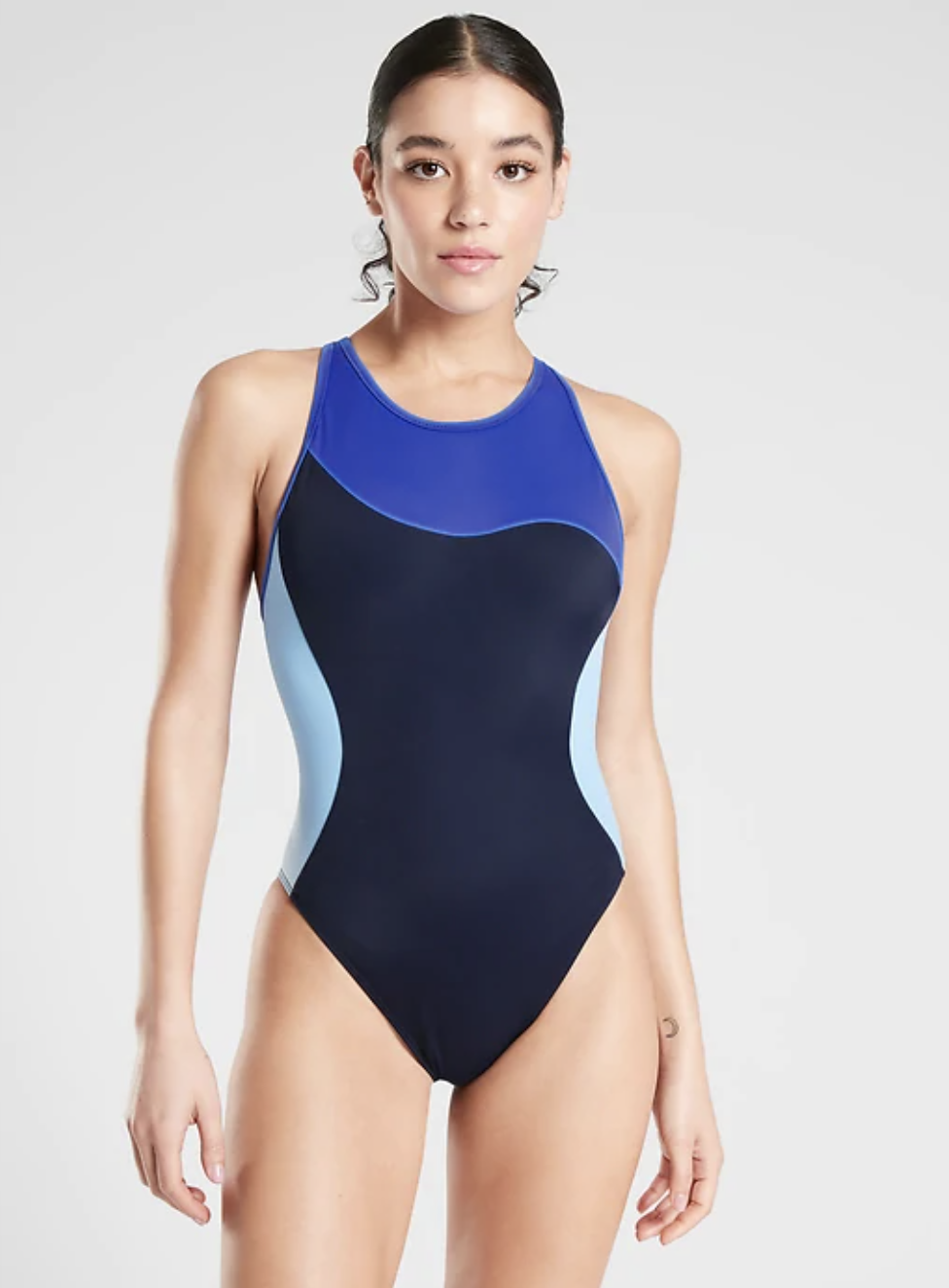 This swimsuit from Athleta will keep you moving without the messiness. Its clean neckline reduces water flushing during laps, and the racerback straps keep it snug and in place.
Rave review: "Absolutely love this suit. Color panels very flattering and style great for water sports." —TJ, athleta.com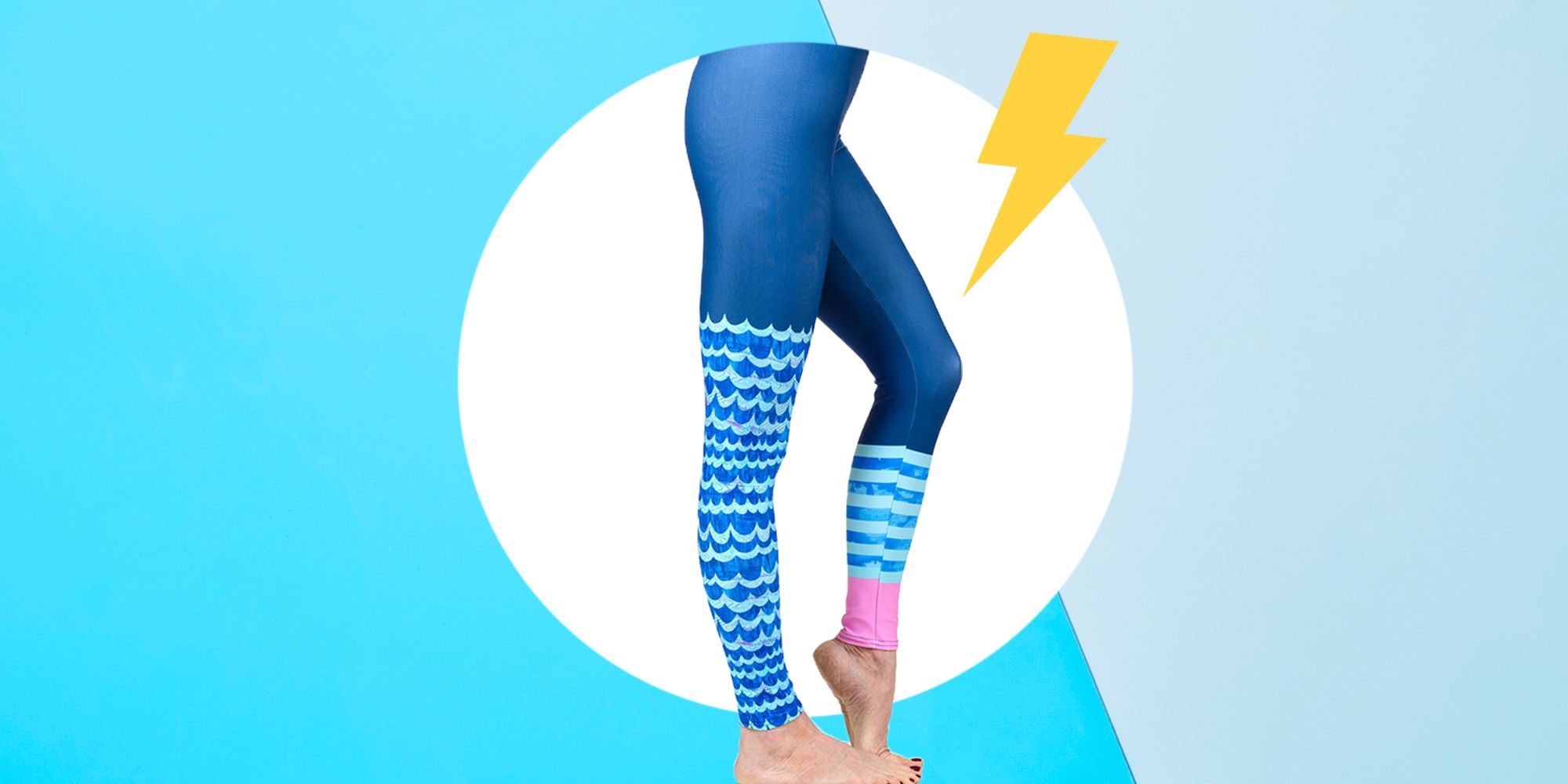 Source: Read Full Article